Reading time:
3
minutes...
Wednesday, March 23rd
We're off..!
As part of Ann's birthday celebrations (in a few days), we're flying to Oman!
Like many, attempting to holiday abroad in recent times (because of you-know-what) has been somewhat challenging – but we do love a challenge! Consequently, this is our first trip overseas for about two years! Last time we needed our passports was our visit to Israel back in January 2020.
Who's counting..?
This is our FOURTH trip to the capital, Muscat – our very first was back in January, 2009 – and we instantly fell in love with this part of the world. Five years later, in February, 2014, we were back; and then again, in April, 2018 (as part of a Cruise on the Queen Mary). It seems we couldn't get enough of this place!
So, why do we love it so much? Well, if you like the bright lights, tall buildings, expensive cars, plethora of shopping 'malls', full of everything you could possibly desire (just like many of its neighbours) – then Oman probably isn't for you!
If these neighbours were all brothers, Oman would be the quieter, more restrained, less flashy one, wearing a plain shirt!
For this couple then, it's still a quieter, more relaxed, less manic and very beautiful eastern destination – and that suits us perfectly!
Oman? (Click for more information)
Oman is located on the south-eastern coast of the Arabian Peninsula in Western Asia. Formerly a maritime empire, Oman is the oldest continuously independent state in the Arab world. Located in an area bordering the mouth of the Persian Gulf, the country shares land borders with Saudi Arabia, United Arab Emirates, and Yemen, and shares maritime borders with Iran, and Pakistan. The coast is formed by the Arabian Sea on the southeast and the Gulf of Oman on the northeast. Sultan Qaboos bin Said was the hereditary leader of the country, which is an absolute monarchy, from 1970 until his death on 10 January 2020. According to the rules for succession to the sultanic throne of Oman, the son of the Sultan is usually announced as the new monarch. However, Sultan Qaboos bin Said did not have any children. The sultanic family announced that Qaboos bin Said had named his cousin, Haitham bin Tariq, as his successor and the family confirmed him as the new Sultan of Oman. The country is a member of the United Nations, the Arab League, the Gulf Cooperation Council, the Non-Aligned Movement and the Organisation of Islamic Cooperation. It has oil reserves ranked 22nd globally. In 2010, the United Nations Development Programme ranked Oman as the most improved nation in the world in terms of development during the preceding 40 years.
Thanks Wikipedia (edited for brevity)
As you can see, Oman has a slightly larger landmass than the UK, but whereas our population is approximately 67m, Oman's is less than a tenth of that, at around 5m!
Official Tourist Guide
Sultanate_of_Oman_Tourist-Guide

When we first visited here in 2009, it didn't have much of anything including hardly any Western influences. In fact, it hardly had any major roads either – and that was part of its charm! Simple and somewhat plain, with houses limited to single storeys and no signs of a satellite dish and other modern conveniences anywhere – we loved it! We also loved the authentic Arabic architecture, the people and their history. The country somehow seemed far less manic and not so commercialised as its closest neighbours.
Fast forward through the years and on each of our subsequent visits, slightly more Western influences became evident – Coke (the fizzy kind), youngsters wearing t-shirts and even dual carriageways! But not so many as to really impact on the culture (thankfully!) Yes, they do now also have a lot more 'proper' roads (hurrah!) but they've also adopted McDonald's too! (boo!) – clearly, the West has left its mark!
However, in spite of all of those influences, we still find it a beautiful place to visit. I guess in another 10 years, maybe not-so-much, when westernisation may have had an even biggerimpact.
I really hope not! ☹️
What's the plan..?
Over the years, we've seen a lot of this beautiful land – and probably the only important cultural attraction that we haven't visited is the new(ish) Opera House in Muscat – opened in 2011. So, that's on the list. Other than that, it's simply a 'fly-and-fry' break – in other words, do very little, catch up with our reading, and enjoy the sun!
Time to fly…
8.05pm: Off we pop! Our flight takes us directly to Muscat International Airport. It's an almost eight-hour trip, courtesy of Oman Air where together with the plus four-hours time difference, queuing at immigration, collecting our luggage etc etc, means we'll get to our new home – the Kempinski Hotel – around 9am (local time) tomorrow (Thursday) morning!
More about the hotel and its facilities in a future blog-post. Stay tuned!!!
I'm signing-off now – see you on the other side for breakfast! 👍👍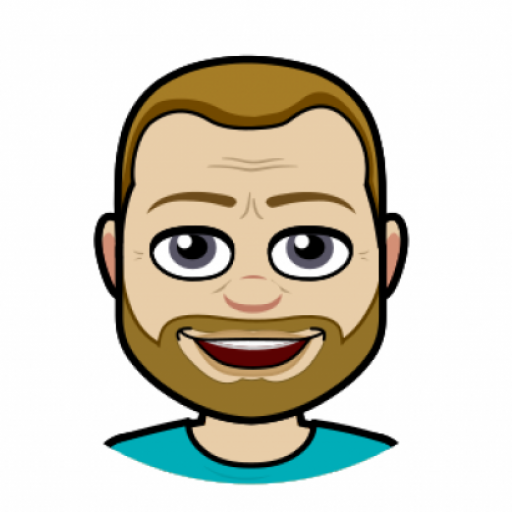 I got into blogging quite late in life, not publishing my first post until 2004 – well into my 40s!  My lifelong love of technology and communication (in all its forms), together with a fondness for the art of writing seemed to be the perfect combination to contribute a few words to the online community. But I'm no Samuel Pepys! If you're looking for deep and meaningful comments on a variety of subjects, then you've arrived at the wrong site! I only pen for pleasure! On average, my posts appear about twice per month, covering family & friends, cinema visits, eating out, holiday experiences and techy stuff. Oh, and as this is my hobby, there are no sponsored links nor adverts here – it's all done with love!
I hope you find it enjoyable, interesting and occasionally, even helpful!