Reading time:
7
minutes...
It's been a while since we did this – and we're certainly packing it in – a short two-day break to the Capital!
Deep breath, and here we go!
…Train from Bedford…
…a brief meeting with Chris, our Financial Adviser…
…dump our bags at the Hotel…
…Champagne Lunch at the Ritz (thanks Roger, Jane and Oliver!)…
…check into the Hotel…
…off to Theatre-land to see The Play That Goes Wrong…
…an organised walk around 'old' Westminster (weather permitting)…
…then the Churchill War Rooms…
…Dinner in Theatre-land…
…the Opera (The Egyptian love-fest Aida)…
…and finally, probably for me, a lie down in a darkened room!

Friday, 20th
We left ours just after 8.30am and had a hassle-free drive over to Bedford. That meant that we were parked in good time and caught the first off-peak (9.23) out of Bedford, getting us into St Pancras just before 10.25. So far, so good. Then, it was a shortish Tube journey round to JLT's HQ in Houndsditch for our pre-arranged meeting with Chris, getting there just before 11am. It was a very productive get-together, and we've kicked-off our financial plans for 2018.
Meeting over, it was off to the highlight of the day – Champagne Lunch at The Ritz – courtesy of Roger, Jane and Oliver. We were last here with (a young, free and single) Roger, we think, over 25 years ago where we had both fallen foul of the very strict must-wear-a-tie-if-you're-coming-in-here rule! As a punishment then, we had to wear some hideous polyester clip-on creation. The mental scars have just about healed, and this time I was prepared (although to tie a tie these days, is not the everyday routine it used to be!)
We were slightly early, arriving just before 1.20, but were soon seated and marvelling at the restaurant's decor…
Wow! what a posh place! …and busy too! …and good to see the tie dress-code being enforced. – as I checked-in our coats, an unsuspecting punter in front of me was spotted choosing from a drawer of hideous coloured ties before being allowed to set foot in the dining area! Been there, done that!

Dress-code inspection over, the rest was easy! Sit back and enjoy service and food at the very top of its game. Waiters-a-plenty, immaculately dressed in tails and white-tie completed the full-on dining experience. Fantastic! Just thirty minutes in, and the place was almost full (this was a popular dining destination, and the staff did a great job keeping us all fed and watered).
The Menu didn't disappoint! I chose the Goose Liver, Loin of Lamb and the Soufflé, whilst Ann enjoyed the Monkfish, Guinea Fowl and also the Soufflé – all washed-down with a glass of ice-cold champers. Yum-yum… and some!
With every course, prepared and presented with total dedication – as well as a full description of each by our Waiter – this was truly outstanding food with service to match!
In truth, although the portion sizes weren't that large, the addition of hors d'oeuvres and petit-fours meant that by the end of the meal we certainly felt stuffed and it would have been rude (in spite of our stuffed-ness) not to complement our desserts with a glass of dessert wine and to finish with a coffee!


All-in-all, the meal took a very relaxed two-hours, but as we left, it was clear that many of our fellow diners were planning to make an afternoon of it (maybe even a day!). Pi**-heads-of-the-week award must have certainly gone to the two guys sitting a few tables away, who managed to guzzle their way through two bottles of champagne AND a bottle of white wine during the time we were there. As we left, I saw one of them perusing the wine-list!! Let's hope livers are on a two-for-one offer – yeesh! How do they do it??!!

Sweeeeet! A glass of white Pineau des Charentes
We headed back to the Tube – and our Hotel. We're staying at the Arbor City Hotel again (we were last here back in February 2016), a lovely modern affair, just a spit from Aldgate East tube and the famous Brick Lane. It's in the very old and run-down part of Whitechapel, although these days, the area is looking more like a Manhattan skyline!
The view from Room 216
Just time for 'feet-up' before heading out to the Duchess Theatre for the 7.30 performance of The Play That Goes Wrong. It's not everyone's idea of humour, but it certainly tickled our funny-bone! Now in its third year, WhatsOnStage.com commented "It's as though The Mousetrap has been taken over by Monty Python". Suited us then!
I just managed to grab a quick snap of the Stage just before the Fascist-inspired Programme Seller told me off for daring to take a photo. It looked a simple set up (the Stage, not the Programme Seller) but as we were to discover over the next ninety-minutes, appearances can be very deceptive!
As expected, the Play was full of surprises. The performance even involved the audience before the 7.30 kick-off! (I won't spoil the surprise here). It's fair to say that just like their previous Play that we saw back in June 2016 – The Bank Robbery that Went Wrong – they pushed the boundaries of Theatre performances and set design in every sense, much to the delight of tonight's audience! In fact, part of the fun for us was hearing the lady, a few rows behind us, fall into uncontrollable hysterical laughter at every sight-gag. I'm sure, in a previous life, she must have been a hyena! Getting the audience involved even extended to the Bar during the interval, where one of the actors (in character) was seen being manhandled towards the exit.
Wow! What an event!! Great entertainment, great energy and superb production values. If you prefer your humour slapstick, very visual and with a smidge of Basil Fawlty, this is the one for you! Those looking for a gentler style of humour, you'd be better off with 42nd Street across the road!


The production finished around 9.30 and after giving our Oyster-cards a bit more of a workout, we were back in the Hotel by 10.15 – knackered (it must have been all that laughing!)
What a day! Highlight was most definitely Champagne Lunch at The Ritz – such a FANTASTIC experience all round, and lovely gift too! Thanks Roger, Jane and Oliver.
Saturday, 21st
Ahh, the sounds of Friday-night London, there's nothing quite like it! The gentle hum of the traffic, the occasional police siren – and (just for us) a gang of totally paralytic females outside the hotel at silly o'clock, screaming their lungs out! This meant that one of us didn't sleep very well – and that doesn't bode well for the rest of mankind today! – whilst the other slept through it all, not waking-up until 7am.
Lucky me!!


After a quick Continental (the breakfast, not the dance) one of us was ready to take on the world, whilst the other probably just wanted to find last night's funsters and murder them. Well, this is Jack the Ripper territory!
A quick check of the weather forecast after breakfast revealed a deteriorating day, with more than a chance of rain towards lunchtime. We decided therefore, to abandon the 'Old Westminster' walk and bring forward our visit to The Churchill War Rooms.
After the short hop on the Tube to Westminster, and then a short walk, we arrived at Clive Steps, home to the Rooms.
We weren't disappointed! The War Rooms were just packed with information about Churchill. And, whatever your views of him as a wartime leader, you couldn't fail to be impressed by the sheer amount of information on display. From static displays, to interactive maps, films and re-created rooms, this place had it all.
An hour-and-a-half later, we were all 'churchilled-out' and decided to head for John Lewis in Oxford Street in search of a replacement for our Christmas tree that met its fate as part of the clear-out during our Lounge project earlier this year. We decided to walk from the War Rooms to Oxford Street, that on reflection, wasn't a great idea – for two reasons. One, it felt like it was miles from where we were (it was!) and two, we went via Burlington Arcade and Bond Street where nearly every shop is a Jewellers. Understandably, one of us was distracted by all the bling on offer (Actually, Ann was too!)
On the yomp walk there, we passed through the famous Arcade and then onto Horseguards, where there was plenty of both – horses and Guards… and (we're not sure why) dozens of armed policemen too! Whatever was going on, had certainly attracted the crowds – but we seemed to have arrived just as 'it' was ending.

Having safely navigated the shops in the Arcade and Bond Street (without as much as a ruffle of plastic) we arrived at JL. First stop, a place to eat, in the appropriately titled 'The Place to Eat' (how do they think of these names?). In a complete contrast to yesterday's complete 'blow-out' of a lunch, today was a more modest affair – and I didn't need a tie either!
..a humble bags of crisps, a cake and a coffee!


After a quick mooch around, we decided to head back to base as somehow the AC had failed in the shop and we were roasting (it also explained why most male staff were in shirt-sleeves!)
Time then for a short rest in the Hotel before heading back into Theatre-land and a planned meal at the Koha Restaurant in St Martin's Court for 5.30.
…and what a find! Nestled between the Stage Doors of The Wyndham and Coward Theatres, this wasn't a particularly large restaurant – almost intimate – and they offered an exciting French-inspired menu. It was a bit off the main drag, which meant it was fairly quiet when we arrived – that's just how we like it!

Service was very attentive without being OTT and we were soon studying the wine-list and menu. With a G&T, a Cosmopolitan Cocktail and a couple of glasses of wine on order – as well as the food, all we needed to do now was sit back and wait for the Chef to do his magic.

There was an acceptable wait between courses, that did suggest to us the food was cooked from scratch…

Risotto for me as a Starter followed by their own Burger…


..and Bailey's panna cotta to finish!
By the time we left just after 7, the place was much fuller – obviously, it's a well-known eatery and overheard conversations suggested there were quite a few 'regulars' eating there pre-theatre. I have a feeling we'll be back here again next time we're heading for the Theatre or Opera. A great eatery!


The big event for this particular visit 'to the smoke' was a spot of culture in the shape of ENO's 2017 production of Verdi's #Aida. It's a re-imagined version abandoning the traditional costumes, but the tunes stay the same!
This was a very lavish affair and the familiar tale of boy-meets-girl/girl-loves-boy/girl-ends-up-as-slave/slave owner loves boy/Egypt-declares-war-on-Ethiopia/slave's father-invades-boy's country/girl-wrestles-with-who-to-support/girl dies (as per most operas!).
Phew! Are you keeping up at the back?


ENO's lavish love-fest was spread over four Acts with an intermission halfway, and ran for just over two-and-a-half hours. The sets were fantastic, the lighting imaginative, the costumes gorgeous and the voices sounded like they were made from honey – the only thing that spoiled it (for me) was how depressing the storyline was! (I really should have read the full synopsis more thoroughly beforehand). I know already, if you're the leading lady in opera, you've a higher-than-average chance of 'pegging it' by the end, but this was the most depressing storyline I've ever experienced (and yes, I do watch EastEnders!). What was Verdi 'on' when he wrote this? Whatever it was, he should have changed it and perhaps gone down the Pub instead – or the restaurant we visited earlier, as that would have certainly brought a smile to his face!


It wasn't a complete sell-out, but based on the screaming of 'bravo' over my right shoulder when the cast took to the stage at the end, many were impressed with tonight's performance.
As we left the Theatre with the masses and walked to the Tube, it felt good to be part of the 'buzz' in London – especially on a Saturday night.
This was a great way to finish our latest trip into this fair city and we're heading home after breakfast tomorrow.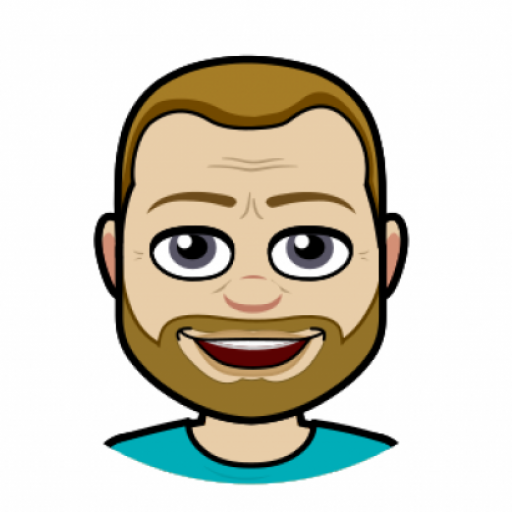 I got into blogging quite late in life, not publishing my first post until 2004 – well into my 40s!  My lifelong love of technology and communication (in all its forms), together with a fondness for the art of writing seemed to be the perfect combination to contribute a few words to the online community. But I'm no Samuel Pepys! If you're looking for deep and meaningful comments on a variety of subjects, then you've arrived at the wrong site! I only pen for pleasure! On average, my posts appear about twice per month, covering family & friends, cinema visits, eating out, holiday experiences and techy stuff. Oh, and as this is my hobby, there are no sponsored links nor adverts here – it's all done with love!
I hope you find it enjoyable, interesting and occasionally, even helpful!