Reading time:
3
minutes...
Thursday – School Term Ending
It's a Gambles-Get-Together! We travelled down to Roger, Jane and Oliver's on Thursday for lunch and then an overnight stay and then catching-up with Denis and Bev tomorrow.
After a quick bite, we watched part of the 400th Anniversary celebration on DVD of Oliver's school – Richard Hale – that took place at Westminster Abbey back in January. Then, after a leisurely cuppa, it was off into Ware town-centre to see how Roger's refurbs have been progressing – Wow! there's been a lot of work done since we were last here back in January. Impressive stuff!
Next, back to theirs for a quick freshen-up before heading off to The Woolpack in Hertford for a swift shandy and a burger and then heading for the main event for today: Oliver's End-of-Term Concert at his school. This year's theme was Last Night of the Proms and when we went last year for the first time, we were bowled-over by all the kids' talents, individually and collectively. Hopefully this year, it'll be the same.

The event started just after 7pm to a almost full-house. Luckily for us, it wasn't quite such a warm evening as 2016, so even though were were all sardined into the same Hall as last year, it felt a tad more comfortable. The Concert was split into two parts of roughly an hour each, with a 30 minute minute interlude. They even dished-out flags in exchange for our tickets, in preparation for the final few tunes – all in the spirit of the theme: 'Last Night of the Proms'.


Well, this year (again) was simply overflowing with talent – possibly even more than last year! A wide range of musical genres from classical to modern followed with solo instrumental pieces, solo vocal pieces – and even two pupils on the same piano! Oliver seemed to be in every  orchestral arrangement on the Programme, but he also had a solo piece in part two, playing: Everything is Still by Andy Scott – a particularly tricky flute piece, that Oliver took in his stride. Wow! he's certainly even more more confident and professional since we saw him last year – and he was pretty good in 2016! You can see his video HERE.

I'm sure I said it last year, but at their age, what was I doing? – I was struggling with English Literature and not enjoying it too much! Conversely these kids were loving every minute of their education, and it really showed in their performances.
During the Interlude, the school served us some drinks from the pop-up Bar run by the PTA. Haribos for Oliver whilst the grown-ups stuck with Pimm's! (I fancied some of Oliver's though!)
10pm and 30 performances later, it was all over for another year, and whilst there was a mass exodus for the car-park, we hung back waiting for the crowds to die-down. Once they'd had gone, it was a short drive and we were soon back at Ridge House tucking into tea and toast. A late night for us (11.30!), but worth every second!!!

Friday – Birthday Spending
After a very relaxed lie-in until 7.30, we helped ourselves to quick brekky before heading north for Stamford – and the famous George Hotel. Today is a celebration of Denis' 88th birthday (this coming Monday, and a belated birthday celebration for Bev) and we're joining them both for a slap-up lunch.

You can't really go wrong here. Even if the prices are more premium than say, Nando's, or your local gastro-pub – you get what you pay for in terms of food quality AND the service. They didn't put a foot wrong and they made us all feel that we were their only customer. Brilliant!!


Delicious Duck…


The legendary dessert trolley…


…with legendary desserts!


..and a nice chocolate nibble to err, nibble!
Wow! What a lunch! We had a fab time with Denis and Bev and The George really did us proud! Time to leave – Bev and I got the cars from the car-park and managed to bag a temporary space just at the end of walkway to the Hotel (saving Denis' legs in the process). We said our goodbyes and headed home. Next stop Odeon, Kettering later tonight for the first night of Dunkirk  by Producers: Christopher Nolan and Emma Thomas.
Friday Evening – D-Day Landing
Unusually, I think EVERY film critic going rated this film highly – pretty unusual these days – so this was potentially an opportunity too good to miss. As mentioned, this was also the first night of release, so we were expecting it to be busy even though the local Odeon had it on EVERY HOUR for the next week!
And busy it was – our screen was full and I bet the screen next to ours was too!
What was it like? Well, they didn't try and romanticise the Dunkirk story at all and the tension-meter was already on '11' within 15 seconds of the movie starting. In fact, some of it was almost unwatchable in its pursuit of realism. Horrible, horrible, horrible! – and it really hammered home what a waste of human life all war is. I think by the time the credits rolled, we four were completely traumatised. Seriously! I don't think I've EVER been moved by a movie as much as this one. If you are of a nervous disposition, you most definitely will NOT want to see this. I probably won't ever write this in another blog about a film but this was NOT enjoyable at all but it was the best film I've ever seen!
Off for some tranquilisers now! Phew!

Related Links
Oliver's End of Term Concert 2016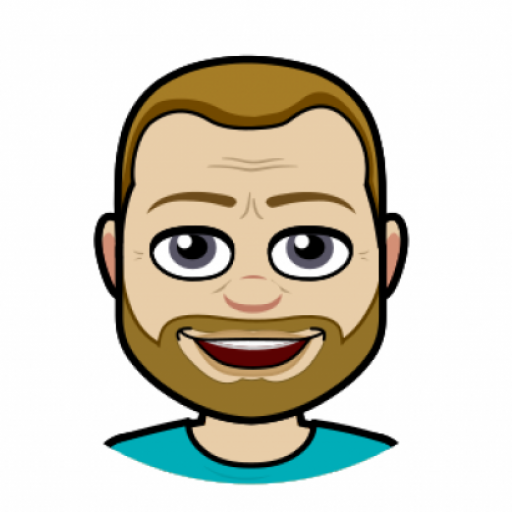 I got into blogging quite late in life, not publishing my first post until 2004 – well into my 40s!  My lifelong love of technology and communication (in all its forms), together with a fondness for the art of writing seemed to be the perfect combination to contribute a few words to the online community. But I'm no Samuel Pepys! If you're looking for deep and meaningful comments on a variety of subjects, then you've arrived at the wrong site! I only pen for pleasure! On average, my posts appear about twice per month, covering family & friends, cinema visits, eating out, holiday experiences and techy stuff. Oh, and as this is my hobby, there are no sponsored links nor adverts here – it's all done with love!
I hope you find it enjoyable, interesting and occasionally, even helpful!