Reading time:
5
minutes...
It was off to London as 'tourists-for-the-day' and to meet up with our good friends Roy and Susan.
We had a full day planned, beginning with the Tower Bridge Exhibition and ending with a Soho Restaurant! Perfect!!!
Well, almost perfect, in that the weather was forecast to deteriorate from lunchtime onwards, turning to showers!
It was a relatively early start for us, for a weekend, boarding the 8.32 from Kettering. On the plus-side though, it got us into the Capital before most of mankind, and we were soon on the Tube heading for Tower Bridge.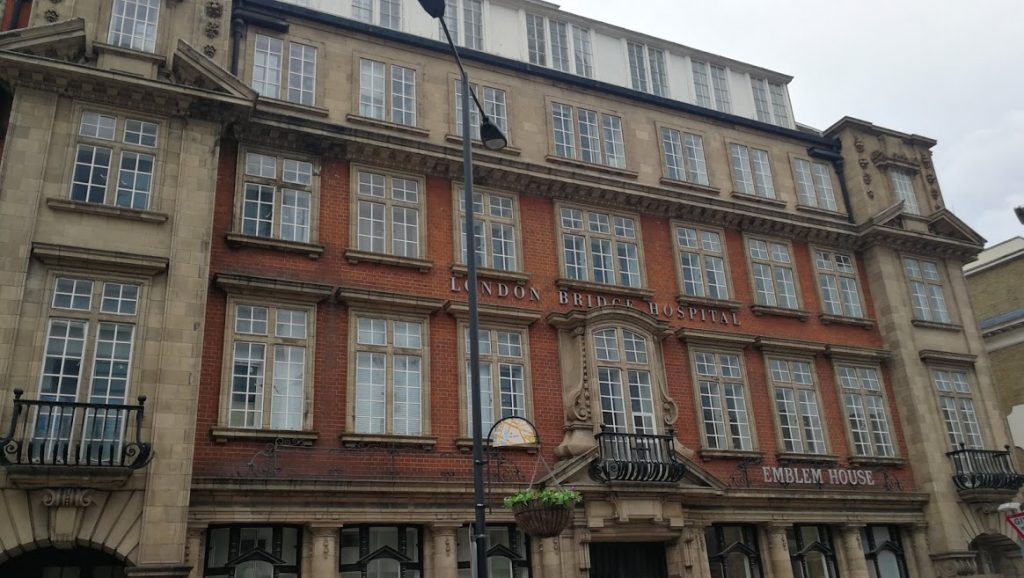 My first photo opportunity was Dad's old place of work – Emblem House – right opposite the London Bridge Tube. Now a Teaching Hospital, back in the day, it was HQ of a major player in food imports and exports – A J Mills – where Dad spent all of his post-war working-life, and where I was allowed to accompany him when he worked on Saturday mornings. I think this is when I first fell in love with the Capital (at the age of 10!) but more especially, the area immediately around his building:- Hayes Wharf, Tooley Street, and of course, the River.
With my nostalgia break over, we wandered further down Tooley Street, and we immediately noticed how the area had changed. Gone were the grimy streets that I recall, even as recent as a few years back. Now, instead, replaced by spotlessly clean paths and roads – wow!, it's certainly been smartened up here!
We were ahead of schedule, so it was a perfect opportunity to take a break at one of the new coffee-shops that had now opened – Caffè Nero.
The REALLY standout part of Tooley Street however, was the newly re-opened London Bridge Station. I don't recall the buildings that were there before, but now, the NEW Station frontage dominated a significant length of the road. And it looked great! (much better than the photo below, shows). This has had a real transformation, and NO doubt has contributed to why Tooley Street now looks a lot cleaner and modern. We learned afterwards that the Station had only officially re-opened on 9 May – just a few days ago. No wonder everything was looking so shiny!

The 'new' London Bridge Station
Then, it was off to the 'main event' for the day – Tower Bridge – and the fixed exhibition there. We last visited it back in August 2012, during our London Olympic Weekend. We expected the Exhibition to be much the same, but to our surprise, as we were about to discover, they'd added a few bits and bobs.
We joined the queue and bought the tickets (note to self: book online next time – the queue was growing by the second!). Roy, Sue, Lauren and her friend Loki arrived not long after, and were soon in the lift heading up to the first part of the Exhibition.
One of the new bits they'd added was the installation of a glass floor along the walkway. This allowed for detailed shoe inspections and (more importantly) a stunning view of the road below. It's not for the faint-hearted, as the experience gives a slightly unsteady feel to those brave enough to walk over the glass. Interestingly, many of the visitors were striking very unusual poses whilst enjoying the view, some were even lying down on the glass! I stuck to the more traditional shoe-staring variant!!


Wharf-Wharf!
Then it was off to the final part of the Exhibition – the Engine Room. Impressive stuff! These Victorian engines have been renovated within an inch of their life, and even if this sort of stuff doesn't excite you, no-one could fail to be impressed by the size and scale of these massive work-horses.
Superb Victorian Engineering!
This had been an impressive Exhibition (even though we'd done it before), but our stomachs were now reminding us that it was lunchtime. Perfect timing then, as the rain started to fall. We took Loki's advice and headed for The Draft House, a short, but damp walk, just 10 minutes away. It was a welcoming place, but losing all our food in the lift on its way from the kitchens won't have been their proudest moment. Somewhat ironic then, that on their website it says:
"Britain is full of public houses of all shapes, sizes and varieties, but I felt we'd lost something special in recent years"
Too right!
With the food re-cooked and consumed, we said our goodbyes to Lauren and Loki and headed for our next stop – Canary Wharf. To make the journey more interesting, we took the Thames Clipper – a high-speed catamaran – from Millennium Pier (in our view, a much more enjoyable, and faster, way to get across town and they now take Oyster Cards too!)

By now, the weather had deteriorated further, and we were glad to be undercover on the Clipper. Some ten minutes later were mooring at Canary Wharf and looking forward to seeing what, if anything, had changed since we were last here.
And there had been many changes! There's still plenty of building going on – mostly skyscraper-type constructions – but the showpiece was, without doubt, Crossrail Place – within Canary Wharf station. This, of course, is the hub of the new Crossrail network – and less than 10 years ago, this location was simply water. It was an impressive structure that even has its own roof-garden (well-worth the visit, just for that!) together with various restaurants!
Canary Wharf continues to impress us and where probably the biggest surprise was how busy the shopping area was. We recall not so long ago it was always completely deserted at weekends given it's mainly a (weekday) financial district. Today, the whole area was buzzing!
Our final tourist destination for the day was Leicester Square and Soho. Leicester Square was as busy as always, whilst Soho felt (and looked) a lot less sleazy (even with us there!).
After a ten-minute walk, we were on the doorstep of our chosen restaurant – Bill's Restaurant and Diner. We arrived early, but after a bit of faffing, we were shown to our table (boy! It was heaving, even at 6pm!)

Even at this early hour, it was already 90% full, and if amplifiers on Juke Boxes only go up to 10 – theirs was on 12. 80s music dominated (no bad thing), but for me, it was a tad too loud, making conversation a touch more tricky! (Must be getting old!) Younger visitors would probably describe it as 'having plenty of atmosphere'.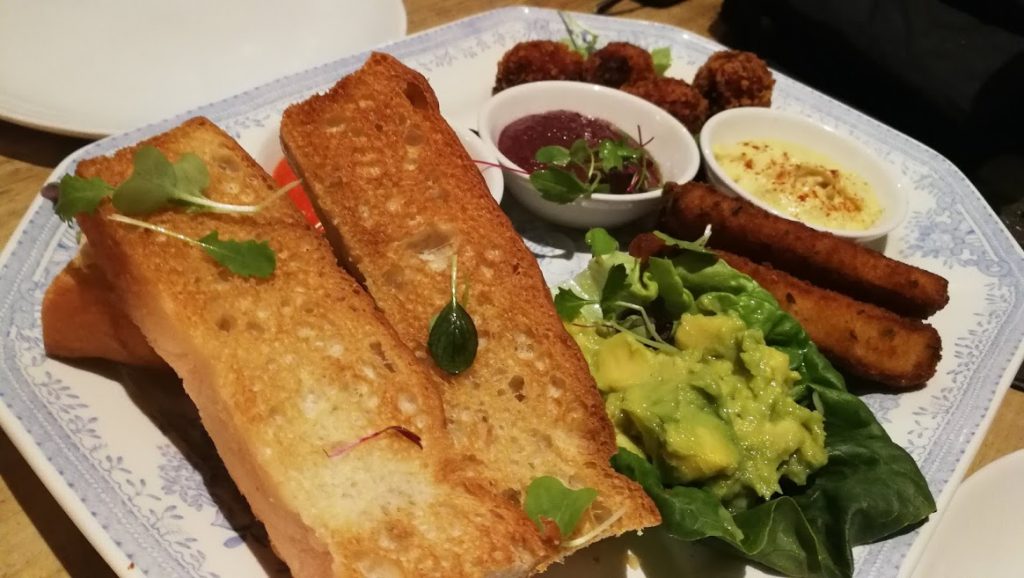 Talking of plenty, the food was good very good and the portions, were generous (we shared a veggie and the meat-based Starter Plate – above)
…and I followed that up with my love of Burgers…
I just managed to squeeze in a dessert (mini cinnamon doughnuts with two dips – one chocolate and one salted caramel, if you're wondering) whilst the others, mindful of their hearts, looked on.
By 8.15, it was all over. With a very reasonable price (for London) paid, we took the Tube to Kings Cross – where we said our goodbyes. Roy and Susan headed back to Baldock whilst we trotted over to St Pancras International and caught the 9.01 home.
The Train was more-or-less full by the time we pulled out – and it stayed that way for most of the journey.
By 10.15, we were home, and feeling very satisfied with our day spent 'in the smoke'. It had been good to catch up with Roy and Susan – and of course, great to be back in London again. Boy, were we tired though! Fourteen hours as Tourists had nearly killed us!!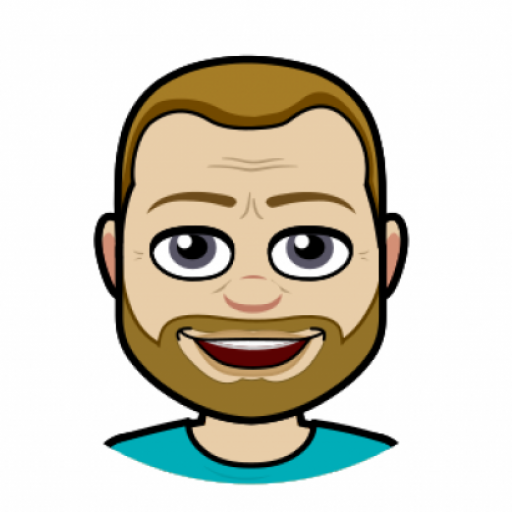 I got into blogging quite late in life, not publishing my first post until 2004 – well into my 40s!  My lifelong love of technology and communication (in all its forms), together with a fondness for the art of writing seemed to be the perfect combination to contribute a few words to the online community. But I'm no Samuel Pepys! If you're looking for deep and meaningful comments on a variety of subjects, then you've arrived at the wrong site! I only pen for pleasure! On average, my posts appear about twice per month, covering family & friends, cinema visits, eating out, holiday experiences and techy stuff. Oh, and as this is my hobby, there are no sponsored links nor adverts here – it's all done with love!
I hope you find it enjoyable, interesting and occasionally, even helpful!