Reading time:
3
minutes...
Ralph and Karen are staying with us until Sunday! Yay!!!

Thursday
Ralph and Karen arrived just before lunch and after a quick nibble, it was off for a sight-seeing afternoon around picturesque Stratford-upon-Avon…

…we dropped into Rick's place –  Hathaway Tea Rooms for a quick nibble, but no sign of Rick though! (That, unbeknown to us was to change later on!)

Next stop? Pre-theatre nibbles were in order in the shape of Lamb's of Sheep Street conveniently located in err, Sheep Street, where we'd booked a table for 5.30, giving us plenty of time before the performance started.

..a great menu…

…with great food! A superb meal in every sense – great service too, all served-up in very comfortable and enjoyable surroundings.
Then, it was off to the Bear Pit Theatre to see 'Into the Silence' directed by our mutual mucker Ian.


The Play was a bit 'deep' for me, but you couldn't fault the acting – powerful subject matter, delivered in a powerful way by all concerned. In a spooky coincidence, it was there, we ran into Mags and Rick! And in an 'are you sure' moment (and especially delightful for me as a Who-fan) David Bradley! Yes, THE David Bradley! sitting in the audience.

The Play finished around 10.15 and we had a trouble-free journey home. A few night-caps later and we ready to 'hit the sack', ready for tomorrow's adventure!
---
Friday
We're in 'tourist mode' again, and today, we headed for Uppingham and Oakham for a look round. Parking was a nightmare (as it usually is on Uppingham's Market Day), but we eventually got a space. However,I was too pre-occupied with returning my MD802 back to China to appreciate it all – and went into shock when the very helpful Assistant at the Post Office that it would cost £72.40 to send it back! After a strong coffee at The Falcon, we headed off to Oakham. I'd calmed down a bit by then, and fortunately, parking was a lot easier!

First stop was Oakham Castle, you know the one that doesn't really look like a castle! We haven't been here since July 2015, and it's had had a makeover since then (the smell of fresh paint was evident) with everything looking a lot brighter.

Then it was off to All Saints Church…

…followed by a quick nibble in The Wheatsheaf…

…and then onto Rutland Water for a look at Normanton Church…

…before heading off to Nick & Celina's quaint little cottage for Dinner in nearby Teigh.

Celina and Nick had cooked-up Moroccan Lamb, that was truly melt-in-the-mouth, followed by Raspberry meringue with Butterscotch Sauce and/or Bread & Butter Pudding – and all of us opted for 'and'!

An evening of wine, women and song followed (luckily, without the song) and we had a really good time!
---
Saturday
The weather forecast for today, was as forecast – rain, rain and more rain! That really scuppered our plans for walking down to Wicksteed Park to watch the annual firework display. Instead, we decided to go to the flicks instead! There was quite a lot of new films out this week, and we opted for Kenneth Branagh's production of Murder on the Orient Express – that also starred him in the titular role With a lot of the pre-publicity focusing on the 'hairy elephant in the room' in the shape of that moustache, we weren't sure what to expect – surely no-one can really displace David Suchet as Poirot could they? …could they?
Well, in our eyes, someone did! Kenneth Branagh has successfully re-invented the character and produced a masterpiece of a movie! Totally hooked from start-to-finish, we didn't miss a beat and the supporting cast of movie-megastars added to our overall enjoyment – I've never seen Johnny Depp looking so menacing! (and not an ounce of mince in sight!!!)
Additionally, speaking technically, there was something very special about the film – very bright, an ultra-clear picture together with exceptionally crisp dialogue. If this wasn't shot in 4k, I'll eat my hat! All-in-all, probably the best film we've seen this year, but I've dropped it half-a-star because that moustache was, to me, a little distracting.
Roll on Death on the Nile.
With the film over, all that was left to do was relax for the rest of evening at home, helped along with Pizza, Gin, Dessert Wine and Beer! Ironically, the weather did dry-up but we were too comfy to consider taking the short walk to 'Wicky'!


Instead, we watched a film I'd recently downloaded from Sky – Live by Night – directed by and starring Ben Affleck. Wow! that's two-in-a-row, as this turned out to very good too!

---
Sunday
If it's Sunday, it must be breakfast at Tiffany's Beckworth's Emporium – and what it lacked in Audrey Hepburns, George Peppards and Mickey Rooneys, it made up for in good grub and superb service (and they were busy too!). By complete coincidence, who should get seated at the table just opposite us? Jo and Janet! What are the chances ehh?!


After brekky, we had a quick look round the Garden Centre (including their new range of Christmas decorations) and the Shop before heading our separate ways – Ralph and Karen heading for Pub-lunch near theirs whilst we had a few chores to catch-up with back at ours. Ann concentrated on the garden whilst I sorted out the ironing!
It's been a fantastic long weekend! Great to catch up with Nick & Celina, take in a couple of good movies too, and spend some extended time with Ralph & Karen too. By the time we see them both next, they'll be moved into their new home in Matlock – we can't wait to see it!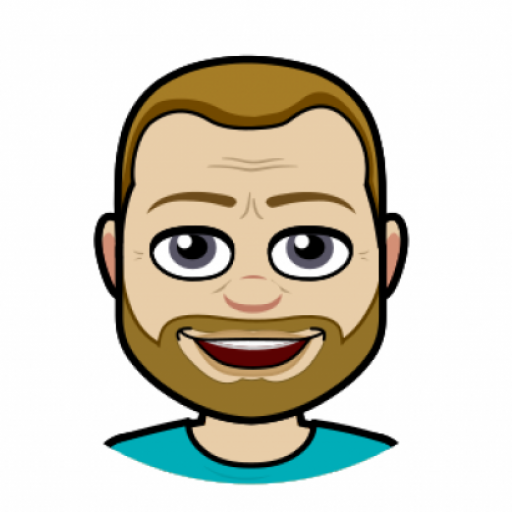 I got into blogging quite late in life, not publishing my first post until 2004 – well into my 40s!  My lifelong love of technology and communication (in all its forms), together with a fondness for the art of writing seemed to be the perfect combination to contribute a few words to the online community. But I'm no Samuel Pepys! If you're looking for deep and meaningful comments on a variety of subjects, then you've arrived at the wrong site! I only pen for pleasure! On average, my posts appear about twice per month, covering family & friends, cinema visits, eating out, holiday experiences and techy stuff. Oh, and as this is my hobby, there are no sponsored links nor adverts here – it's all done with love!
I hope you find it enjoyable, interesting and occasionally, even helpful!