Reading time:
4
minutes...
Day 2 – Thursday, 3rd November
Good morning all! 👍😎. Here we go again! It's our second day here in Cyprus, staying at the rather impressive Annabelle Hotel! So far, it's wall-to-wall sunshine at a very manageable temperature.
---
What You Might Have Missed
Arrival – "Hello Annabelle"

Day 1 – "Birthday Boy" (but not mine!)
---
10.43am: After breakfast, we walked to the Harbour – just a short twenty-minute stroll away.
Where, on our journey, we stumbled across The Little Fisher Boy bronze statue that was added to the Harbour in 2016. Nope! It's not going to fit in the case! 😉
The Mosaics
10.57am: One of the attractions in the Harbour area (apart from the gorgeous views and the numerous places to eat and drink) was Pathos Archaeological Park – A World Heritage Site. This was to turn out to be a real discovery. It was a meagre €4.50 to get in and well worth it. 👍
The slightly understated entrance gave way to a massive area that boasted the remains of a Roman and a Greek city. It is still being excavated and the highlight – for us anyway – was the Mosaics. We've seen a few in our time on our travels, but these were amazing in three ways – quantity, condition and variety. We weren't surprised to read that the site is officially listed as the best Mosaic collection in the eastern Mediterranean, and we felt they were even better than the ones we've seen in Istanbul, Naples and Chichester.
Even if you only have a passing interest in this sort of stuff, it's worth a visit just to admire the scale of it all. Sensibly, the majority of the finds are protected from the elements and housed in two covered buildings. The excavation first began back in 1962 and being a live excavation, they're still discovering more! 👍👍
…and the views weren't bad either! But the best (of the best) in terms of the Mosaics was surely the one we saw OUTSIDE. Amazing colour, circular (that's unusual!) almost complete, and about six feet in diameter. 👍👍
12.05pm: Not surprisingly, it was getting really hot now and there were only a limited number of places where we could find shade so we headed for the exit – in search of a Bar! King's Restaurant & Cafeteria on the seafront ticked all the boxes for us:- not too busy ✅, plenty of shade ✅ – and in Ann's case – they also sold Somersby Cider! ✅😋. What a fab day! It was great just chatting, drinking, people-watching, drinking and letting the world roll by (and drinking). What are holiday's for ehh?!?! 😎😊
With people watched, chats completed and the world moving on, it was time for us to do the same, and we wandered back to the Annabelle passing the well-known Paphos Clock Tower on our left.
1.15pm: Phew! It was good to be in the cool!
Scenes around the Annabelle
After yesterday's exterior photos, here are a few taken of the inside of our Hotel, in and around the Reception area…
1.34pm: We did a quick change of clothes and headed out for an hour-or-so around the Pool.
1.45pm: We each found our perfect spot (and there are many to choose from here!). Paul & Sue headed for the sunnier side, whilst we opted for something a little shadier.
2.55pm: Time to start writing today's Post whilst Ann relocated to our balcony, following the Sun. Then, for us, it was a quick siesta, a shower, and another change of clothes before heading out for tonight's meal (by way of the Bar!). 😁
7.05pm: Yes, it's that time again and where, predictably, we were to be found testing the range of refreshments! That is, providing anyone could be bothered to serve us. In a rare 'blip', the Hotel started to look and feel like the UK in terms of service levels and it was all a bit disappointing for a five-star establishment. We delayed our Table for thirty minutes to give us time to down our drinks. 😕
7.55pm: There are plenty of Restaurants here at the Hotel and so the only difficulty is choosing which one! Tough life ehh?!?! Elsewhere in the Hotel, it was 'Greek Night' and for no other reason that we're probably eating Greek tomorrow night at the Party, we chose to give that a miss. Instead, we booked Mediterraneo, their upmarket Italian. We could have eaten outside, close to the seafront or inside, but with the possible threat of some flying 'beasties' we opted for the latter! In complete contrast (to the Bar, earlier), our experience here was the complete opposite – and just as it should be – superb service from beginning to end!
The food wasn't bad either. Two Starters – Mixed Salad followed by Mussels, in preparation for the main event.
Both the Swordfish and the Chocolate Delice were superb! Thanks, Mediterraneo! You did us proud in every way!
9.42pm: After the meal, we explored the Hotel in search of the 'rooftop' pool. We eventually found it (it wasn't quite on the roof, but close enough) and then decided to go for a walk and hit 'down-town' Paphos. It was the perfect temperature for an evening stroll and we pointed our feet in the general direction of the harbour, just as we'd done this morning – this time, in search of a nightcap!
The nice thing about this area is that it's not short of establishments offering something to eat and drink. With the temperature dropping, we were attracted to Bacchus simply because it had gas heaters! They did their job and we were soon tucking into our favourite tipple feeling the gentle warmth on our back! Hot Chocolate for Ann, a Beer and a Brandy for Paul, whilst Sue and I chose Bailey's.
It's never too late for a celebration out here, and we noticed that the Kitchen Staff were enjoying one of their colleague's birthday! We observed from a (safe) distance! Cue: A mangled version of 'Happy Birthday', the cutting of a birthday cake and a slightly dubious video being played featuring an above-average amount of naked flesh! Obviously, a local tradition!!! 😁😁😉
10.34pm: It was already a late one for us, so we left our friends flying the flag for the Brits, whilst we wandered back to the Hotel. It had been another great day, with some culture thrown in too! We'd enjoyed a fantastic evening meal and were reminded of what mediocre service was like momentarily in their Bar! 🤔
11.23pm: Time to dent the pillows!
Tomorrow, another easy day, where we're soaking up more of the (excellent) local weather, and then we have the Masked Birthday Party for Geoff in the evening to look forward to. It's all go! See you tomorrow!!! 👍👍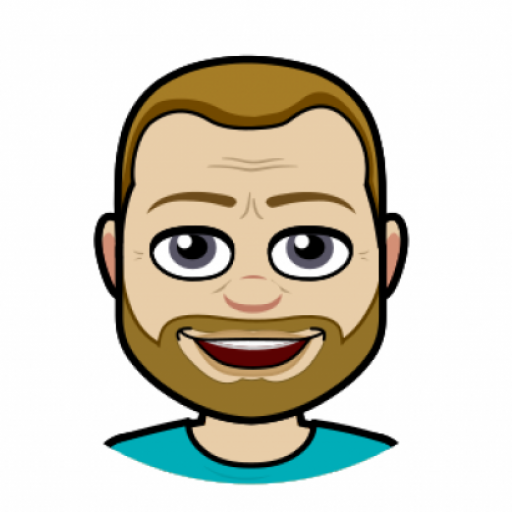 I got into blogging quite late in life, not publishing my first post until 2004 – well into my 40s!  My lifelong love of technology and communication (in all its forms), together with a fondness for the art of writing seemed to be the perfect combination to contribute a few words to the online community. But I'm no Samuel Pepys! If you're looking for deep and meaningful comments on a variety of subjects, then you've arrived at the wrong site! I only pen for pleasure! On average, my posts appear about twice per month, covering family & friends, cinema visits, eating out, holiday experiences and techy stuff. Oh, and as this is my hobby, there are no sponsored links nor adverts here – it's all done with love!
I hope you find it enjoyable, interesting and occasionally, even helpful!