Reading time:
4
minutes...
New Year's Eve
Here we are at Carol's with Jo and Janet to see in the New Year – what fun! 😁👍
It's certainly a lot different to last year at this time when we were making last-minute preparations to spend a few days in Suffolk – and because of you-know-what had to cancel at the last minute!🤔
4.04pm: We're off! With Janet as Chauffeur and Jo navigating, we headed from ours to Carol's – about an hour away. The roads were quite busy, but we had a smooth journey to our destination.
5.09pm: We arrived in good time. Carol had been busy in the kitchen preparing our celebratory evening meal including Beef Wellington, two Desserts and a Cheeseboard!
But before all that, some introductions were in order! Simba meet my Christmas Slippers… Slippers meet Simba! They seemed to get on well! 😁
We spent the next hour reminiscing about 'the good old days' at Sainsbury's – the slippers didn't say much! 😉
Games!
6.15pm: Whilst Carol and Janet got things started in the kitchen, we discussed our games strategy. Giant Jenga first, then The Logo, finishing, if time (and alcohol) permitted, with Cards Against Humanity – a game I'd not heard of.
You can't beat a good game of Jenga! We did pretty well, and although initially, we thought Simba might lend a paw, he was a no-show – I suspect too much activity in the kitchen! Jenga, predictably, turned out to be tense and hilarious in equal measure! We got up to 31 storeys!!
Food!
6.45pm: Chefs Carol and Janet had done well, and we were soon sitting down for a real feast. Seafood Cocktail to start followed by Beef Wellington and a host of delicious vegetables.
Great food! We were all stuffed!!! We took a break and returned to the games whilst making room for the Dessert. At this stage, there was every chance that wouldn't fit in the Cheese Course.
Games Again!
7.55pm: This was my first experience of The Logo Game – in fact, it was new to ALL of us! This made it even more interesting, as we grappled with the somewhat complex rules. Think Snakes and Ladders (without either!) crossed with Trivial Pursuits (but with logo-related questions).
Food Again!
9.35pm: We returned to the meal and tucked into Profiteroles and/or Key Lime Pie ('and' in most cases!)
10.15pm: Back to The Logo Game, where a clear winner was emerging – and a clear loser! Gosh! This all appeared very complicated… or was it the alcohol dulling our senses? (well, that's MY excuse). Eventually, I limped into last place with host Carol as the clear winner. That really was a most complex game! We all agreed that somehow we must have mis-interpreted some of the rules as it had taken ages to make very little progress! Again, the excess of alcohol probably didn't help! 😋
10.25pm: We watched the Freddie Mercury Tribute Concert from 1992 on TV for a bit whilst reflecting on the New Year's Honours list that we'd just heard about! 👍
Gifts!
10.55pm: Ahh, that was nice! Ann arranged small gifts for everyone! 🥰
Even More Games!
11.05pm: Against our better judgment, we attempted to play – for the first time – Cards Against Humanity. It was a lot of fun. The best part was NOT the game itself, but watching Ann almost exploding with laughter reading out some of the cards.
A word of warning though: this is definitely NOT one to play with Granny! Pixelated Bukkake anyone? (see what I mean!) 🙄
11.25pm: It was all eyes on 'Jools Annual Hootenanny' to play us up to, and into, 2022! A great show, but it didn't quite have the rowdy party atmosphere that I recall from previous years. It felt like there were fewer people there. Still, it got us up to the chimes (and Jools is always a wizard on the keyboard!).
11.59pm: Well, this was the main reason for all getting together – seeing in the new year. Although the Government had announced there were to be no PUBLIC firework celebrations this year over London, there was at least an overhead display (minus an audience) this year coming from Greenwich!
Wow! What a display… Fireworks, Lasers… Synchronised Drones – fantastic! We Brits do this stuff so well! 👍
Click below to watch…
We did also get to (partly) see and hear Big Ben on TV on the stroke of midnight as it was the first time in four years that the four dials of the clock have been on display because of the massive restoration project on Big Ben The Elizabeth Tower.
HAPPY NEW YEAR!
We did our own rendition of Auld Lang Syne, linking hands, punctuated by the obligatory glass of fizz!
That was enough physical activity for one night, so we then flicked between channels, watching a bit of Olly Alexander's NYE concert on BBC1. Apparently, Kylie was on there too, but we missed her. Olly has a good voice, but his wardrobe (to this 65-year-old, at least) just looked plain weird. Still, at least he had the Pet Shop Boys alongside for a couple of numbers!
00.15am: A surprise gift from Carol! An inflatable cushion for each of us! That's going to be really useful at future outdoor social events.
12.48am: zzzzzzzzz! (12.48am!!!! Lightweights!!!!)
---
New Year's Day
7.35am: We slept well! Probably too well and not waking until just after 7.30 (I think the alcohol must have helped!!!)
9.52am: OK, more food in the shape of Brunch that Carol had booked at the nearby Quorndon Fox.
10.56am: Superb service and delicious food! And after all those calories, there was only one thing to do… A walk! We chose nearby Bradgate Park! The perfect start to 2022! It was busy though!!! – with most of Leicestershire out doing what we were doing!
12.32pm: Phew! 😣
It was then back to Carol's for a lie down quick cuppa, before heading home using Janet's rather excellent chauffeuring service once again!
2.34pm: Home! Just one thing left to do – catch up with some lost sleep! Lightweights indeed! Happy 2022!
---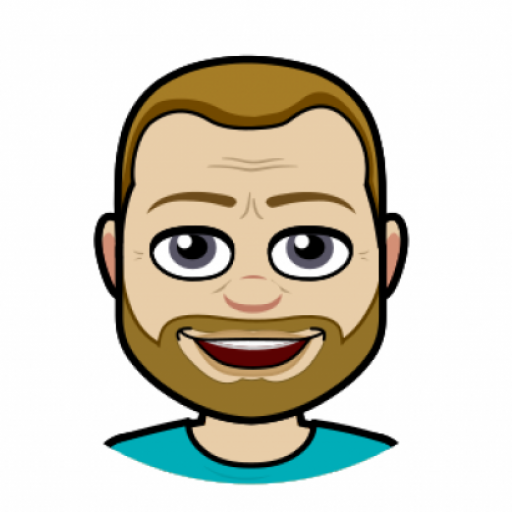 I got into blogging quite late in life, not publishing my first post until 2004 – well into my 40s!  My lifelong love of technology and communication (in all its forms), together with a fondness for the art of writing seemed to be the perfect combination to contribute a few words to the online community. But I'm no Samuel Pepys! If you're looking for deep and meaningful comments on a variety of subjects, then you've arrived at the wrong site! I only pen for pleasure! On average, my posts appear about twice per month, covering family & friends, cinema visits, eating out, holiday experiences and techy stuff. Oh, and as this is my hobby, there are no sponsored links nor adverts here – it's all done with love!
I hope you find it enjoyable, interesting and occasionally, even helpful!