Reading time:
4
minutes...
7.10am: Welcome to Wednesday, my loyal reader! We're on leg 4, day 11, of our 15-day break in the south-west of England. We're still here at the AirBnB called The Piggery.
We've a shorter day ahead today as we have just St Ives on the cards.
9.59am: We're off! We went 'car-free' (almost!) leaving Robert, the EV at St Erth station and taking the train to Carbis Bay (population c3400).
10.22am: St Erth Station looked as it had benefited from some redevelopment in recent years. Although the station itself looked much the same, the car parking had been significantly improved. If we needed it (we didn't!) there was a CCS charger there too, courtesy of GeniePoint.
We decided to take the train to avoid the nightmare of trying to park the car in St Ives, and also to enjoy the coastal scenery en-route. Unfortunately, because the train was so busy, it was impossible to take any photos.
10.48am: We purchased our tickets (a 'Day Ranger': £4.00 return for the youngster in the group, and £2.65 for the oldie!), we then made our way to the platform (just a choice of two!). We followed the crowds, as it looked as if quite a few others were heading in the same direction as us. When the train arrived, we were a little surprised to see that it only had TWO coaches. Somehow, most (but not all) managed to get onboard resulting in a 'cosy' journey where there was standing room only. Next stop, Carbis Bay.
There was method in our madness: Getting off here allowed us to soak up the views towards St Ives on foot, rather than from the carriage window.
Carbis Bay to St Ives
10.59am: We arrived bang on time, and as we exited the station, and followed the path with the sea to our right, it was pleasantly cool with a slight breeze – perfect for a walk!
11.02am: Walking shoes at the ready, we began our trek along part of the South-west Coastal Footpath.
11.10am: It was certainly a very pleasant route – and quite busy with other enthusiastic walkers. Initially, a bit steep (including a part leading to a bridge over the railway line) parts had been re-built to accommodate a small number bar/restaurant outlets and other properties.
The breathtaking views were immediate, and we could see why so many people make this part of the UK their regular holiday destination. Even in late September, everything looked very inviting.
11.25am: We were now getting into our stride (Damn! If someone finds a pair of sunglasses, they're mine). On this part of our walk, the coastal path eventually widened and ran parallel to/became a local road. One thing that became immediately noticeable (apart from the fab views out to sea) – the properties!
Clearly, for the majority of them, no expense had been spared in their construction and/or renovation. A mix of very new and modern together with older, more traditional designs, gave the distinct impression that whatever the name of this road (and it's also un-named on Google Maps too, check it out HERE) – it should be renamed 'Millionaires Row'.
As our walk continued, as we looked out to sea, it was 'more of the same'…
As we got closer to our destination, Porthminster Point/Beach was the next sun/sea combo (I'm getting a bit blasé about them now!)
…another 'blue-sky-meets-super-sandy-beach scene! 😎 (yes, I know, 'tough life!')
11.55am: Carbis Bay – check!, Porthminster Beach – check! Just inside an hour of walking, we eventually made it to St Ives Harbour.
…and time for a short pit-stop at the Tretho Lounge (immediately on the left as you enter the harbour area).
We had the option of 'ordering via QR code' at our table, and after a few missteps, we were soon tucking in.
It had been a very pleasant 'part 1' of our walk. We covered the 1¾ miles in under an hour, and really enjoyed the scenery along the way.
12.30pm: Back to 'part 2' of our walk – St Ives Harbour…
St Ives
It was still warm, but not too warm, and we continued to take in the views of the Harbour. Even at low-tide, it looked impressive, but would have looked perhaps, even more spectacular, full of sea-water!
12.43pm: Walking around the St Ives Harbour was very pleasant. It was busy, but not-too-busy, and as we strayed away from the water, towards the main town, there was a wide range of shops to enjoy.
St Ives – check! Just two more beaches to find to complete our walk and award ourselves 'The Beach Bunny Badge'… Porthgwidden Beach and Porthmeor Beach.
12.31pm: We found Porthgwidden Beach easily (it was literally the other side of the harbour). Very pretty and unspoilt, complete with very modern-looking beach huts (on the left of the photo). Porthmeor Beach's location eluded us, but by now, in all honesty, we were all 'beached-out'.
Shock horror! Yes, they are beginning to look the same and merge into one!
Time for a final look around the town before heading back to the Railway Station.
1.04pm: We caught the train with seconds to spare. Luckily, the train was far less crowded on the return journey.
1.39pm: Back at The Piggery HQ we agreed that St Ives (and the walk there) had made for a very enjoyable day. However, looking back at the photos, it was definitely a case of the beaches all beginning to look the same – but they were still as enjoyable (whilst we can remember where they were!). Maybe it's just a case of having too much of a good thing!
2.00pm: A salad lunch and a lazy afternoon!
Tomorrow: it's another shortish day where we're driving to Godolphin. It's a National Trust property, but the House is closed on Thursdays, so we're going to look around the Gardens and the surrounding Estate. See you then!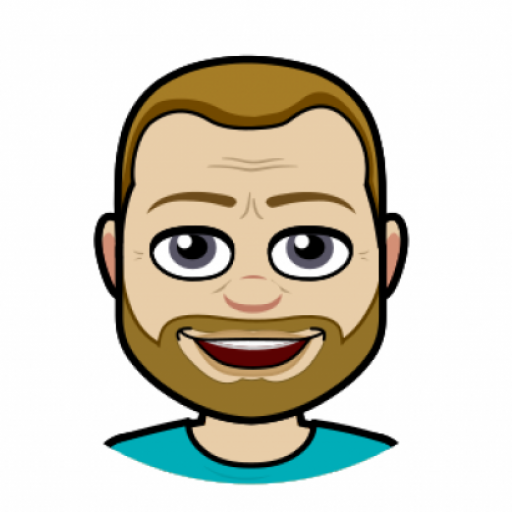 I got into blogging quite late in life, not publishing my first post until 2004 – well into my 40s!  My lifelong love of technology and communication (in all its forms), together with a fondness for the art of writing seemed to be the perfect combination to contribute a few words to the online community. But I'm no Samuel Pepys! If you're looking for deep and meaningful comments on a variety of subjects, then you've arrived at the wrong site! I only pen for pleasure! On average, my posts appear about twice per month, covering family & friends, cinema visits, eating out, holiday experiences and techy stuff. Oh, and as this is my hobby, there are no sponsored links nor adverts here – it's all done with love!
I hope you find it enjoyable, interesting and occasionally, even helpful!