Reading time:
4
minutes...
6.25am: Hello reader, welcome back! I hope you're enjoying the Posts! We've been here almost a week, and we're on leg 3, day 7 (of 15) of our holiday in the south-west of the UK – Poldark country! Arrrrrrrrrrr!
8.15am: Our first breakfast here in the Hotel. Great food, shame about the service! Maybe we were just a bit unlucky today, or maybe we were just spoilt at our two previous locations!
10.01am: We've a less busy day as tourists as we only have a single location in mind. Sounding like a title from an Indiana Jones movie, we're off to The Lost Gardens of Heligan just 13 miles away.
I hope we can find it!
According to their website…
"Heligan is one of the most mysterious estates in England. Lost to the brambles of time since the outbreak of WW1, this 'sleeping beauty' was re-awakened in 1990 to become Europe's largest garden restoration project. Today Heligan's 200 acres are a paradise for the explorer, wildlife, plant lover and garden romantic".
It only took around twenty-five-minutes, but the extra 'challenge' was the deteriorating weather conditions since we arrived yesterday. There was some light rain in the air, but something heavier was promised later. Still, the forecasts have often been wrong down here, and according to one local: "In these parts, if it's forecast to rain, it'll be sunny!"
10.03am: We're off, but we're one brolly down – a casualty of the poor weather yesterday afternoon! (where the poor thing just fell apart!). Let's hope our remaining one will be enough! Next stop, Those 'Lost Gardens'…
Lost Gardens of Heligan
10.27am: We actually found it! (although the website's post-code wasn't quite right, sending usslightly off-radar). By the time we arrived, the car park was already being marshalled as it was around 90% full. Not bad, considering it only opened at 10am! OK, it's got a Farm Shop next door, but it was clear this is a popular destination!
It's large! Restored in the 1990s after being neglected since WWI, the area covers 200 acres of green space and is famous for its rhododendrons and camellias.
With a strange sense of irony, once we got inside the 'Lost Gardens', someone had gone mad with the directional signs… especially the arrows! Obviously, they were concerned someone might get lost!!! (Well, it made me laugh!!)
Given the time of year, a lot of the garden areas had lost their colour, but they were certainly very well looked after – not a weed in sight, thanks no doubt to their army of gardeners (9 full-timers, just for the Kitchen Garden).
In addition to enjoying the Gardens there was also the obligatory livestock…
There was certainly plenty going on!
There was even a live commentary accompanying a demonstration of a couple of Shire Horses.
Talking of animals, we've noticed down here that everyone has a dog – and no ordinary mutts either! They all seem to be pedigree pooches groomed within an inch of their lives – and these were out in force too today, providing some extra entertainment.
11.41am: And then, down came the rain! It was the really wet variety, and we headed back to the car. Then it stopped raining!!
We decided to make the most of the dry(ish) weather, whilst it lasted, and add a few more nearby locations to our day. First, the rather lovely sounding Mevagissey (population approximately, 2000) – a quaint little fishing village just a few miles away and then head north and finish up at another harbour – Charlestown (population approximately, 475).
Mevagissey
11.54am: We were soon parked in the largish flat car park (£3 for 2 hours) just outside the town. What made it memorable was the car-park attendant spotted we had an EV, asked if we needed to charge and then gave us a detailed description of the roll-out plans for the car park's existing chargers that were due to be upgraded!! We were also impressed by the town having SIX charging points!
It began to rain again!
What a beautiful Harbour! Even with the tide out and the Sun in hiding, it looked very tranquil – maybe how we expected Padstow to look, when we visited it a few days back!
12.28pm: We decided to stay for lunch at a local eatery right by the Harbour – The Sharksfin
Ann chose Pan-fried Hake on a Bed of Butterbeans & Samphire, whilst I swerved around the burger menu (I love my burgers!) and chose the Battered Cod with Mint & Parsley Potatoes. It was so satisfying, neither of us could manage Dessert. (Ed: That's a first!!!)
As we left the restaurant, the sky looked angry and down came the rain again! This time, the much heavier sort!! ☔. After a quick walk to the end of the harbour, we headed back to the car – and just in time too, as the Heavens opened!
1.43pm: Our final stop today was in Charlestown, just six miles north from Mevagissey. It's well-known as a film location and has been featured in The Three Musketeers, Doctor Who, Alice in Wonderland and of course, Poldark. It's also a UNESCO world heritage site – one of those small harbour villages that would look perfect in the Summer Sun, and on a postcard (remember those?). Unfortunately, today had now turned into something less than perfect!
After parking the car and taking the short five-minute walk to the Harbour, it was now cold, windy and absolutely pelting it down! Our solitary umbrella was struggling, and so were we. Trying to hold a camera-phone, an umbrella and of course, Mrs P was indeed a challenge! A true exercise in prioritisation as to which was the most important!
1.57pm: Given the weather, ten-minutes here was about all we could manage, and we were glad to be back in the car. We headed back in the direction of the Hotel, picking up some light snacks at the local Waitrose for a carpet picnic tonight and our train journey tomorrow.
2.58pm: I plugged in the car for a free top-up (just a three-hour charge @ 3.5kW/h).
Well, for once, the weather forecast had been about right – but I think we made the best of it. The Lost Gardens were 'OK' but not really at their best, whilst Mevagissey was simply beautiful. The Jury is still out on Charlestown. I'm sure it looks great in kinder weather, but today wasn't one of those days.
Tomorrow's trek…
It's a car-free day tomorrow. We're walking to the station, and getting the train to Falmouth. See you then!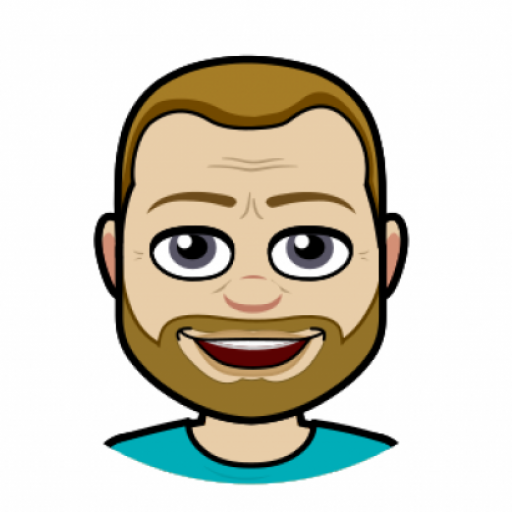 I got into blogging quite late in life, not publishing my first post until 2004 – well into my 40s!  My lifelong love of technology and communication (in all its forms), together with a fondness for the art of writing seemed to be the perfect combination to contribute a few words to the online community. But I'm no Samuel Pepys! If you're looking for deep and meaningful comments on a variety of subjects, then you've arrived at the wrong site! I only pen for pleasure! On average, my posts appear about twice per month, covering family & friends, cinema visits, eating out, holiday experiences and techy stuff. Oh, and as this is my hobby, there are no sponsored links nor adverts here – it's all done with love!
I hope you find it enjoyable, interesting and occasionally, even helpful!