Reading time:
4
minutes...

It's Saturday! No chance of a lie-in though as we were all up at the ridiculous hour of 3am! 😮
Why? We needed to get the first flight to Datong – the CA1119 courtesy of Air China at 6.20am – what could be simpler!
We met Michael and Dung in the hotel lobby and took the drive along the freeway to the Airport. Traffic was very light because of the time of day! Bizarrely, Dung drove at his most sedate since we met him, but later informed us that it's at this time of the morning that the police are out looking for speeders and drunk-drivers! (Obviously, the Bars stay open very late here!).
So far, so good! We said our goodbyes to Dung whilst Michael escorted us to check-in. It all went pretty smoothly except for a slight delay where the security staff took a shine to my portable device charger. I was then led away to have various details entered into Security's rather large black book!).
We boarded the plane without incident and settled down to our 65 minute flight. I fell asleep almost immediately!
Forty-five minutes in, it all went horribly wrong! 😮😮
A quick glance at the flight tracker revealed that at some point, our plane had turned round and headed BACK to Beijing…
Ann asked one of the staff about the situation and she revealed (in her best English), "So sorry, it's smoke on the runway at Datong".
Actually, it wasn't smoke, it turned out to be fog!
So, we sat on the runway back in Beijing for about 45 minutes and then the plane took off again for its second stab at our destination. Thankfully, it all went very smoothly, and by 10am we were retrieving our bags from Belt 2 (of 2!).
The airport isn't a particularly large affair and we easily spotted our new Tour Guide – Mona – waiting for us near the exit (helped by the neatly typed name card displaying 'Stephen Palmer' in large letters!). She's looking after us for the next few days and was as enthusiastic as we were tired! 💤💤. Our next introduction was to our Driver, who spoke no English. Mona suggested we called him 'Mr G'.
Given our early rise this morning coupled with no food at all on the plane, we strongly hinted that we found somewhere for coffee en-route. Mr G duly obliged and just before 10.30 we were ordering the black nectar at a local Starbucks. We helped them empty their cake display too!
We were back on the road on the stroke of 11, soaking up the views of the immediate surroundings. Comparisons with Beijing were inevitable! It all felt a lot quieter here, less hurried and perhaps more strikingly, a lot older. But as we soon learned from Mona, some of it was a bit of an illusion. Although there ARE some very old parts to the town, the re-building/renovation programme (and it's a large project!) favours constructions that look old even if they're not! It was hard to tell the difference sometimes, as visually at least, it all blended together pretty well!
We continued our journey and at 11.25 Mr G parked us right opposite the first of our two local sights – the Huayan Temple Complex.
Huayan Temple
Complex
The complex is located on the south-western side of Datong City, Shanxi Province. It's a perfect example of the very old and the recently rebuilt nestling together.
There are two separate sections – the upper (referred to as the Grand Hall housing five large Ming Dynasty Buddhas) and the lower (referred to as the Sutra Temple containing a library of some 18,000 volumes of Buddhist writings). Built during the Liao Dynasty (907 – 1125), it is the largest and best preserved monastery of the Liao Dynasty in existence in China.
There's plenty to see here and it's a prime example of the very old sharing a space with the recently rebuilt!
Probably the most exciting part of the day was being allowed into the basement of one of the Temples. Apparently, it only opens on very rare occasions, so we were lucky to get to see its treasures. No photos allowed, but I accidentally, hit the shutter button as we went round! 😊
Apparently, the display contains the bones of a famous Buddhist Monk! The whole basement area was made of bronze and contained 100 Buddhas! Impressive! 😊
A classic example of the old rubbing shoulders with the new was the recently opened shopping arcade opposite, designed to look like a collection of pagaodas. Actually, close-up, they'd done a good job and managed to 'age' the construction so that it blended in with its surroundings.
We'd now been up nine hours – and it was only 12.45! Lunch was in order, and as we filed back into Mr G's people-carrier, we headed for a local hotel serving a Chinese buffet.
Mona liaised with the waiting staff and we were soon seated looking through the menu. I wasn't sure about the Buckwheat Tea which tasted of I-don't-know-what – I'm pretty sure we won't be stocking-up on that before we go home! Yuk!
The food itself though was delicious – some chicken, some beef, some broccoli and some fresh noodles all went down a treat!
Pity about the group opposite though (in the picture above) who slipped into karaoke-mode as if their lives depended on it. They were on some form of work-based teambuild event emulating Datong's Got Talent. My singing voice is awful, and I know I would have fitted in perfectly! However, despite some encouragement from Ralph, I resisted the temptation to join in! 😲. With around 14 songs murdered, we decided to make a break for it and head towards our final destination for the day – The Yungang Grottoes. We couldn't help admiring the beautiful flowers outside the hotel…
Yungang Grottoes
The Grottoes are ancient Chinese Buddhist constructions. Think statues of Buddhas in Caves – and think LARGE…. very large!!! There are 51000 individualy carved Buddhas, some of which are hand-painted. They are apparently, excellent examples of rock-cut architecture and one of the three most famous ancient Buddhist sculptural sites of China. The site is located about 16 km west of the city of Datong,
But first we had to get there! The location has plenty to see BEFORE you actually arrive at the caves grottoes, so be prepared for some distraction (of the interesting kind) and a fair bit of walking, before being bowled over by probably the largest selection of Buddhas you've ever seen in one place!
By 4pm, our 13 hour day had caught up with Ann and me! (although I think Ralph and Karen could have motored-on!) We headed for our new hotel for tonight – The Grand Datong Hotel.
Tomorrow, we're visiting The Hanging Temple at HengShan and The Sakayamuni Pagoda. Thankfully, no planes involved! 🤔
More photos (and none of my chat!) HERE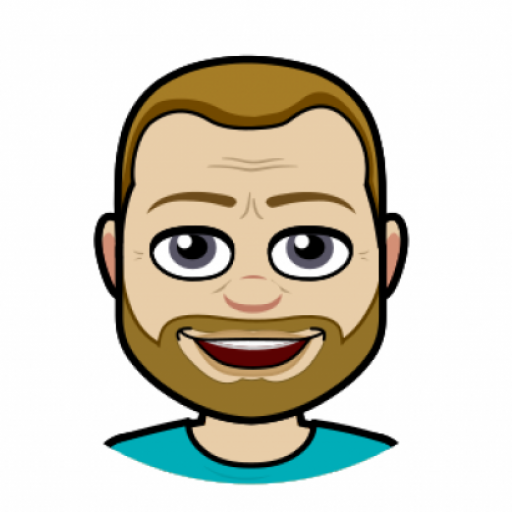 I got into blogging quite late in life, not publishing my first post until 2004 – well into my 40s!  My lifelong love of technology and communication (in all its forms), together with a fondness for the art of writing seemed to be the perfect combination to contribute a few words to the online community. But I'm no Samuel Pepys! If you're looking for deep and meaningful comments on a variety of subjects, then you've arrived at the wrong site! I only pen for pleasure! On average, my posts appear about twice per month, covering family & friends, cinema visits, eating out, holiday experiences and techy stuff. Oh, and as this is my hobby, there are no sponsored links nor adverts here – it's all done with love!
I hope you find it enjoyable, interesting and occasionally, even helpful!