Reading time:
3
minutes...

Morning all! It's Sunday and I feel the need for some Temples! We have a plan!! 😁
After breakfast (at the far more reasonable hour of 7.30) we checked-out and met Mona and Mr G in Reception.
It's cold today (although I didn't really notice – but that's normal!). The locals are all dressed-up in their fur coats, mittens and sometimes hats. Mona told us that it can get into 30 below here later in the year – now that IS cold (even for me!)
We've just two locations on our itinerary today, and then we're heading for our hotel-for-the-night in the ancient city of Pingyao, some 300 miles south.
On your marks…
It was an interesting journey to the Hanging Temple. The roads were all double or triple-laned, immaculate – and mostly empty! They know how to build them straight out here, and they went on for literally miles and miles (pot-noodle hole free of course!) The view was very rural and occasionally mountanous, especially during the final 10 miles-or-so where we did detect a few 'dinks' in the road.
The Hanging Temple
Mr G had shown another side to his driving skills, shifting from 'gentle and sedate' to 'man-on-a-mission'. After our hour-and-a half drive, we arrived at this jaw-dropping location. Constructed around 75 metres off the ground, this Buddhist Temple (aka a Monastery) was built over 1500 years ago and is fully open to the public!
It was a bit of a climb, but definitely worth it… just for the view to see how far we'd come!! 😮
And once we arrived at the entrance, there were more steps to climb – onto the actual structure. This time though, the walking area was much narrower (in fact, it was pretty much single-file once we headed for the 'summit'). It's not for the faint-of-heart, if you don't like heights/or are a bit claustrophobic – for the rest of us though, it's a must!
All-in-all, a GREAT experience!
Next stop was an early(ish) Lunch at a local hotel almost opposite our next attraction.
The Sakayamuni Pagoda
This is the tallest wooden structure in China – and it looks it! Built in 1056, at a smidge over 220 feet, it's an imposing piece of architecture. It has survived earthquakes, fires and pretty much anything else mother-nature has thrown at it – and the most amazing thing of all? There's not a single nail holding it together! respect for the builders! 👍. We spent about an hour there looking round, but the plummeting temperature got the better of us!
The longest drive so far of our holiday – we're off to Pingyao and I'm glad someone else was behind the wheel! Thanks Mr G! In spite of the great roads, an experienced driver, it was pretty torturous (for me, at least) – I can't recall when I was last in a car, as a passenger, for that long. Not to be recommended BUT, it was the most efficient way to get to Pingyao.
One lasting memory of this epic journey will be the motorway services! No loo-paper, no hand-towels, no coffee – and the ladies' loos seem to have been built about the same time as the Pagoda from earlier! Not to be recommended!! 😫😫😫😫
By the time we arrived in Pingyao, it was dark – but no-one told many of the locals! Again, I was glad I wasn't driving otherwise I think I would have easily wiped-out 20% of the bike population! Even the street-lamps were off!
Our Driver, Mr G had to drive back to Datong tonight (poor sod!) and Mona had arranged the final part of our journey to our hotel for the night – Yunjincheng by 'alternative means'. We quickly removed our luggage and said our goodbyes to Mr G.
The transport was certainly 'alternative'! It was a golf buggy!! Yes, that's right! 38 seconds later, at what felt like 70mph through the narrow, semi-dark streets we arrived! I was too tired to take-in the surroundings but I'll remedy that tomorrow! 😮
Tomorrow, Mona is giving us a detailed three-hour tour of the city, and then we're catching the 3.45pm 'bullet-train' for the two-and-three-quarter-hour 'whoosh' to Xian!
More photos (and none of my chat!) HERE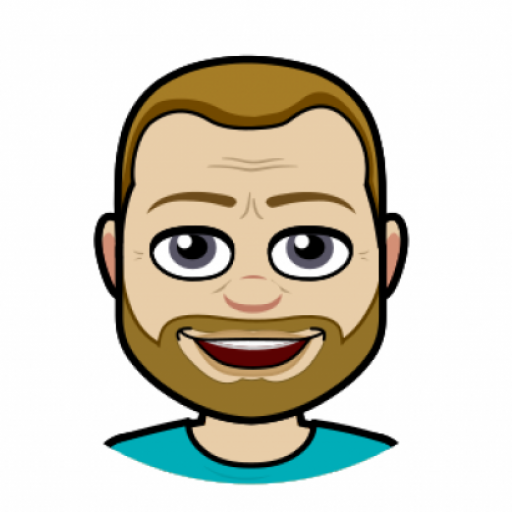 I got into blogging quite late in life, not publishing my first post until 2004 – well into my 40s!  My lifelong love of technology and communication (in all its forms), together with a fondness for the art of writing seemed to be the perfect combination to contribute a few words to the online community. But I'm no Samuel Pepys! If you're looking for deep and meaningful comments on a variety of subjects, then you've arrived at the wrong site! I only pen for pleasure! On average, my posts appear about twice per month, covering family & friends, cinema visits, eating out, holiday experiences and techy stuff. Oh, and as this is my hobby, there are no sponsored links nor adverts here – it's all done with love!
I hope you find it enjoyable, interesting and occasionally, even helpful!