Reading time:
4
minutes...

Out and about in Beijing again! It's our final day here as tomorrow, we take the short internal flight at 'silly-o'clock' to Datong – the next leg of our Chinese adventure!
On today's travel plans…
We're getting into a bit of a routine now! Just like yesterday, we met Michael and Dong Dung (Ooops! I got his name wrong yesterday!) in the hotel lobby for an 8.30 departure – it was one of our last opportunities to experience the unique driving-style of Chinese motorists! 🤔
We were soon heading north-west on a somewhat congested set of roads (luckily they were nowhere as bad as earlier in our stay but it still took us around 55 minutes to cover the 15 mile journey!).
We arrived just before 9.30, and it was already busy! The weather was similar to yesterday – somewhat misty (but even cooler at around 16 degrees!)
The Summer Palace
Opened in 1914 to the public for the first time, the area is a collection of lakes, gardens and palaces and was an imperial garden in the Qing Dynasty. Mainly dominated by Longevity Hill and Kunming Lake, it covers an expanse of 1.1 sq mi, three-quarters of which is water. In December 1998, UNESCO included the Summer Palace on its World Heritage List. It declared the Summer Palace "a masterpiece of Chinese landscape garden design".
It was certainly very picturesque, but I confess to feeling "I'd seen it all before" (I hadn't of course, it was just that familiar paint-scheme of all the Palaces out here!) 🙄
Michael did a great job of explaining its history and why it's so popular. Certainly the quality of the (re)decoration ("Can I have it in blue and gold please?") was 'right up there' with the best we've seen out here.
For me, the lake area certainly impressed!
If you're suspecting there's a major flaw in the above boat's design and its floating ability, you'll be relieved to hear (as were those who sailed on it) it's NOT actually made of marble! Instead it's wood painted to look like it. Phew! 👍
I think the scenery would have looked even more stunning if the sky had been a bit bluer, but away from the water, the architecture and its decoration still impressed!
It wasn't just Palaces though! How about a covered walkway aka 'The Long Corridor" – all 2,388 feet of it?
…or a bridge?
…or some elaborate floral displays..?
By around 11.30, we'd seen a good proportion of it all (just as the mist started to clear!). This had been another delightful location, but we had to move on! We were now off to our second (and final) destination for the day…
The National Olympic Stadium
The stadium was designed for use throughout the 2008 Summer Olympics and Paralympics and will be used again in the 2022 Winter Olympics and Paralympics.
Our first impressions were ones of "Wow!". The whole area was more like a small town. If you were lucky enough to visit the UK's Olympic Stadium in Stratford, east London, back in 2012 – think bigger… much bigger – and then double it (at least!)
The whole area was scrupulously clean too! And just to underpin Chinese building efficiency, there was evidence of new structures going up (already!) in time for them hosting the Winter Olympics… in 2022!
Unfortunately, we were slightly 'against the clock' on this occasion, so our visit today was more of the 'whistle-stop' variety – we certainly didn't get to see inside ALL the buildings. But what we did see was outstanding in every sense!
Everything looked simply enormous and even in-between the competition areas it also felt very spacious.
Onwards to the Bird's Nest!
We were even lucky enough to see a live event…
After watching a few jumps of this live event, we left the Stadium…
…and returned in less than a minute, after being informed that our planned exit was closed. Why? As China evolves and increases its opportunities for even more commercialism, it wasn't a great surprise to find that the official exit was via the Gift Shop! How very National Trust! 😆
One thing that we're learning out here is that every building's design has a back-story. The IBM HQ opposite was no exception, where its 'curly top' symbolises the 'Olympic Torch' fulfilling the wishes of the Chinese people that the 'flame will never be extinguished'.

Nice touch! 👍
With Lunch now in mind, we continued our exit in search of our Driver, Dung. He may be a bit (ahem!) assertive when he's behind the wheel, but you can't fault his time-keeping and his ability to find us, amongst the thousands of others all doing (and probably looking) the same as us!
Dung parked our vehicle on the corner of the road (literally) and Michael led us into the Restaurant (located just a few kilometres from our hotel). It was 2pm, so it was a slightly later lunch – it was worth the wait though! – I felt it had been the tastiest Chinese meal so far! Free wi-fi too!
By 3pm we'd eaten all we could eat, and we headed back to the Hotel. It had been another great day and Michael is demonstrating more-and-more his extensive knowledge of this country and how to put it across in an entertaining and informal way.
Tomorrow, it's a super-early checkout for us (at around 4am) when we head for the airport and our next stop – Datong.
VPN permitting (and it has been so far!) see you – virtually – on the other side! 😮
More photos (and none of my chat!) HERE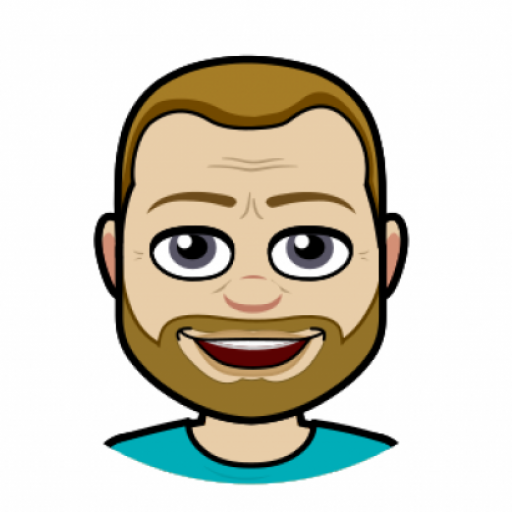 I got into blogging quite late in life, not publishing my first post until 2004 – well into my 40s!  My lifelong love of technology and communication (in all its forms), together with a fondness for the art of writing seemed to be the perfect combination to contribute a few words to the online community. But I'm no Samuel Pepys! If you're looking for deep and meaningful comments on a variety of subjects, then you've arrived at the wrong site! I only pen for pleasure! On average, my posts appear about twice per month, covering family & friends, cinema visits, eating out, holiday experiences and techy stuff. Oh, and as this is my hobby, there are no sponsored links nor adverts here – it's all done with love!
I hope you find it enjoyable, interesting and occasionally, even helpful!