Reading time:
6
minutes...
We're 'up north' for a few days
and taking in the sights! This includes a visit to the Nags at York Racecourse on Thursday! (Extra shirts packed!). I've only ever betted on a horse twice before in my life – back in 2004 and again in July 2006 – the former returned me an embarrassment of riches (a whole £67) but the less said about Market Rasen, the better! 😉
Our new home, during our northerly pursuits is the Golden Fleece Hotel in Thirsk, a lovely 'olde-worlde' hotel, parts of which date back to the 1500s. Lovely!!! 👍
Tuesday
Well, it looks like the weather is on our side!
9.02am: We left home around 9am, dropping-off Biscuit at Valerie's and her 'cat hotel' on the way out.
11.18am: A trouble-free journey north on the A1 meant that we arrived at our scheduled stop on time – Ferrybridge Services – time for a wee break (and a wee-break).
12.14pm: En-route was National Trust's Nunnington Hall – a beautiful Yorkshire manor house, nestled on the banks of the River Rye. We'd not been here before, so we dropped-in (boy, it was busy!).
It's fair to say, it's not the largest country-house in the NT portfolio, but it was definitely worth looking around. It's the sort of small Mansion that looks lived-in and of a practical size! 😁
1.40pm: Both the ground and first floors are accessible and there are plenty of rooms to see; but given that the Hall isn't too large, it didn't take us long to see it all. Unusually (and I think it's a first for the NT) the Gift-Shop is on the 1st floor. The upside of this smaller-sized residence was that we had longer for our planned picnic in their Gardens!
2.35pm: Two Salads, a few little 'dwinkies', and an hour later, we were ready for nothing to move on to our final destination – our Hotel! A shame really, as it was definitely hotter than the forecast – it must have been 25 degrees C!
3.07pm: A beautiful drive through the Yorkshire countryside took us eventually into the equally picturesque Thirsk. And it was busy too! Some skilful navigation by Ann, led us to the Hotel's car-Park (cunningly, but sensibly, concealed round the back of the town's bustling market-square). Ten minutes later, we were checking into our room – Room 2.
Room 2 is beautifully decorated, if a little snug in places. The bathroom especially, brings a whole new definition of the word 'compact'! Still, as a whole, the room had been tastefully upgraded – it even had USB charging points built-in the mains sockets! A super-comfy bed and a premium widescreen TV added to overall positive experience. The creaky floor reminded us of the room's authenticity though! 😉
7.00pm: For our first night in Thirsk, we decided to try out the Hotel's restaurant. The Menu was pretty varied and the service, efficient. I was pretty pleased with my Lamb Burger but Ann's Caesar Salad was 'a bit floppy' (Ann's words). And "we're not at home to Mr Floppy!" (Apparently, it was the wrong sort of lettuce).
8.05pm: We finished the evening with a stroll around the Market Square…
9.30pm: No concrete plans for tomorrow yet, but we're going to head in the direction of the North York Moors.
---
Wednesday
OK, we now have a plan for today…
Eden Camp – a large Second World War-related museum near Malton in North Yorkshire in England. It occupies a former Second World War prisoner-of-war camp of 33 huts
Helmsley Castle – a medieval castle situated in the market town of Helmsley, within the North York Moors National Park, owned by English Heritage
Rievaulx Terrace – a site located in the North York Moors National Park, overlooking Rievaulx Abbey and owned by the National Trust
9.50am: Off we go then! Even without the benefit of any dual carriageways, it was a slower journey than we would have liked – and that was down to the car, three vehicles ahead, who obviously thought that '38' is the new '60'! 🤪
10.45am: Eden Camp – We eventually arrived. First impressions, as they say, are lasting impressions – and this place certainly impressed us! All the more because this is a family-owned Museum, built inside (and around) the 29 Huts of an ex-WW2 POW Camp. It demonstrated a very imaginative use of the available space, and all credit for the sheer quantity of related bits and pieces on display.
It was all pretty varied too! Rationing, Bevin Boys, Women at War, Evacuation, Civil Defence, 1940s Fashion, RAF, Army, Navy and plenty more was on offer to transport the visitor back to a bygone age. There was so much to see here, that complemented the tremendous amount of thought that had gone into the design of the exhibits within the Huts. Not only static displays, but authentic sounds too – and in some cases the smells! A pity it's so far away for a lot of our southern-based friends! 🤔
It's another of those Museums that almost certainly needs a second, third or maybe even fourth visit to take it all in!
12.50pm: Next, we headed for Helmsley where we took a quick walk around the town. There's clearly money round these parts based on the types of shops and the goods displayed. Yummy!
1.15pm: We found a picnic area adjacent to the Castle, and settled down to our second outdoor lunch in two days – Summer certainly has arrived – and the temperature seemed to agree!
We toasted the fact that it was exactly 10 years to the day, that Ann said goodbye to Sainsbury's! A lot has happened in that time, and we reflected on the other milestones along the way! 👍
1.45pm: Helmsley Castle (last visited in March 2005). As usual, I had no recollection of visiting here 'back in the day', but Ann did, and my Blog-posts for that time confirmed we'd visited it on 29 March!
Although the Castle hasn't changed much, English Heritage has installed a much-improved Visitor Centre – gone was the old timber hut, and in its place, a shiny ticket/shop combination.
2.25pm: Rievaulx Terrace was our final stop for the day!
Nope! I definitely don't recall this either, and I'm surprised as it was as beautiful on the inside and it was on the outside! The ceiling was breathtaking!
Just like yesterday, the weather forecast under-estimated the temperature. It felt like it was now mid-20s as we walked 'the Terrace' between the two Temples. We took in some beautiful views of
Rievaulx Abbey too! 👍
Our walk ended with a view of the second Temple, a 10 minute stroll away…
3.05pm: And that was it for today. We had taken in some gorgeous sights, but for me, the Eden Museum was simply out-of-this world.
5.00pm: Time to get ourselves sorted for tomorrow's racing at York! When I first better back in 2004, there was no such thing as a 'betting app'. But there is now and after two practice wagers, I've enjoyed some modest returns. Maybe we'll be lucky tomorrow? 🤔
---
Thursday
11.15am: A day at the Races! Travel-wise, it all worked out perfectly. A short taxi journey to Thirsk Station (that's NOT in Thirsk!), a 15-minute Train ride to York, and finally, the 20-minute free shuttle-bus to the Race-course.
Specifically, it's York Racecourse for the seven races running today and the "going" is "good to firm" (whatever that means!). We've placed some small wagers online prior to arriving (based on my only other experiencing of betting back in 2004 and 2006 – and my brief practice-run yesterday) 👍
We were soon settling in the Melrose Lounge and we met Terry a 20-year-race-going veteran, and over the course of our visit, we learned a lot about the art of betting (but as the day progressed, not necessarily always learning about winning!)
So, here is our list of selected Nags… (there's no science here, just a quick look at the odds and a random choice!) The results are either going to be more rocking-horse than pedigree?!!!!
..and this is how they did…
5.15pm: Well, after today's results, I don't think we'll give up the day job! – but we didn't do too badly with three first-place wins.
Would we go Horse-racing again? If it's as well-organised as York's event was, most certainly! Easy transport links, excellent hospitality, great food and a fun atmosphere! A great day! 👍👍
---
Well, that's it for our short stay in Thirsk. It's been great and I'm sure we'll be back before too long. We're leaving after breakfast tomorrow and should be home mid-afternoon.
---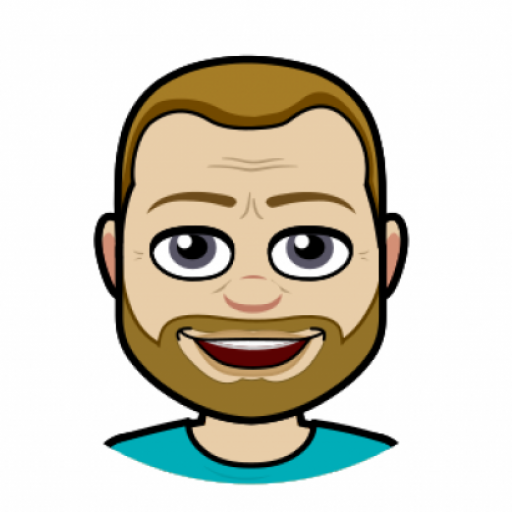 I got into blogging quite late in life, not publishing my first post until 2004 – well into my 40s!  My lifelong love of technology and communication (in all its forms), together with a fondness for the art of writing seemed to be the perfect combination to contribute a few words to the online community. But I'm no Samuel Pepys! If you're looking for deep and meaningful comments on a variety of subjects, then you've arrived at the wrong site! I only pen for pleasure! On average, my posts appear about twice per month, covering family & friends, cinema visits, eating out, holiday experiences and techy stuff. Oh, and as this is my hobby, there are no sponsored links nor adverts here – it's all done with love!
I hope you find it enjoyable, interesting and occasionally, even helpful!