Reading time:
5
minutes...
It's that time of year again where a group of us Trainers ('the 5ive', because there's 7 of us – don't ask!) who worked together on the BA Project back in 1999 get together for a weekend of celebration. This year, there's five of us – Antoinette, Angela, Philip and me – with June joining us on the Saturday.
We try and choose a different venue each year. After Stratford-upon-Avon (2012), Bath (2013), Birmingham (2014), Liverpool (2015), London, for my 60th (2016) and nothing in 2017, this year we're in Southsea!
The majority of us are staying at The Best Western, Royal Beach Hotel for a couple of nights, beginning on the Friday.

So, first stop was over to Northampton to pick up the two studio photographs, then it was onto Chertsey Station to pickup Angela. Her train was on time, and we were soon on the last leg of the journey.

90 minutes later, after negotiating the very tight car-park, we met Antoinette and Philip who were soaking up the Sun outside the hotel followed by a swift(ish) check-in.
My room was ready but they were still working on Angela's. Room 411 certainly had a sea view – and it was initially a little 'toasty' in there (until I found the electric fan!)

…not a bad view though!

Friday
By 2.45, Angela was checked-in and after a quick planning session by the four of us, we headed off to Gunwharf Quays by Bus. It only took around 15 minutes and we were soon wandering around, soaking-up the sun.
Wow! It was also as BUSY as I remember it! I think I assumed that being a Friday, it wouldn't be too manic… how wrong can you be??? People, people everywhere.


First stop was the Emirates Spinnaker Tower – an opportunity too good to miss with this glorious weather. Last time Ann and I were here was back in July, 2009 – and it was a fine day then too! In the intervening years, it's acquired sponsorship by Emirates – and their branding was hard to miss – red, red and err, more red!
Age had its advantage as I got my ticket for a whole pound less than younger visitors!!


As expected, the views were spectacular! In addition to the spectacular views on the main observation area (that also included a small glass floor area, so visitors could enjoy the view vertically downwards) there's an extra floor. This involved a short stair-climb where a small area had been converted to look like a garden – astro-turf and a few deckchairs! The unique feature, in addition to even more stunning views, was that it was roofless! What I thought was a really efficient AC unit working its socks off, was in fact the 'breeze' from the roof!


Overall, it was a great experience and good to see the views across the Harbour and beyond.
We were now in need of some refreshment, and as Philip and Antoinette had arrived ahead of me, they'd already sussed a suitable watering-hole.

The watering-hole in question was The Canteen – a deli style café – a unique eatery that because of its location – in the Barracks of the 'Hotwalls' area in the old town. It was so close to the water that it advertised the times for high-tide so that patrons could avoid getting wet/get wet/watch others get wet!!!


We enjoyed some small nibbles and a bottle of Champagne whilst occasionally watching other unintentionally dampens their socks from the safety of a 'just-inside' location.
Philip and Antoinette walked back to the Hotel whilst Angela and I tried out the bus-service. Confession time: I redacted. We waited longer than expected but eventually the 'No. 1' arrived. After a quick change of clothes and then helping Angela determine her journey home (because of engineering works on Sunday), we were back out – after a quick drink in the Bar – and heading out for our evening meal.

Our restaurant of choice (there were so many to choose from!) was Bodrum as we're all a fan of Turkish food. A £3 taxi fare followed, and we were soon seated and looking through the (massive) menu…

..and the food and service didn't disappoint. It was all delicious. We learned that it's a family-owned-and-run business. Dad cooking the meat (uniquely on show actually in the restaurant), Mum, back-of-house, whilst Sons made up the waiting-staff. It all worked very well and a friendlier team of waiters would be hard to find!

We wined, we dined and we wined some more! By 10.37pm it was over. And whilst Philip and Antoinette headed for their next venue. Angela and I called it a night.
Our plans for tomorrow are to have brekky around 8.30 and then head into the Old Town for a Harbour Tour and then do our own thing in the shape of the other attractions on offer.
Nighty-night!
Saturday
June joined us today after breakfast (she travelled down last night and is staying at another Hotel up the road). Our plan today was to do the Historic Dockyard 'to death' – history will show that we succeeded!

First activity (after queuing for a bit) was another queue – for the Harbour Tour. This was clearly a very popular option and although we got in the queue by 10.35, we didn't actually start boarding until just before 11am. The trip lasted just over 45 minutes and took in a comprehensive listing or more or less everything that was moored in the Harbour. Pity then that the Captain's live commentary was being mostly ignored by most passengers under the age of 20 – more interested in stuffing their faces and taking selfies #GrumpyOldMan.
Our Boat stopped briefly at Gunwharf Quays before returning to where we boarded. It was brilliant!
This was a steam-powered and sail-powered ship. I don't recall it all last time we were here, but apparently, it's been in dry-dock here for 30+ years. Although a good example of 'best technology in its day', the overall experience was marred by a distinct lack of background information and hardly any volunteer exhibits. Worth wandering around it though!

Then it was off to The Victory. That's more like it! Plenty of Volunteers around and a unique audio guide that filled all our knowledge gaps.

A spot of Lunch followed and then it was more exploring around Portsmouth's Historic Dockyard before retiring and reflecting on the day in a cool shady spot in the Old Customs House Pub. This was nice! We chilled for a bit before heading back to the Hotel

Whilst Angela took the Bus, the rest of us (partly) followed the Millennium Walk

It was a windy walk, but the great weather made it very pleasurable!


Somehow, we ended up back at The Canteen – and another bottle of Champagne! This time, we sat outside and watched the Ship pass by – a unique location with a unique view. Perfect!

Our final meal was booked for 7.30 at Samphire – a Cocktail Bar and Brasserie…
A couple of us had assumed it was an Indian restaurant (me included), and now I'm not sure why! Still, the food was excellent – and we dined like Kings!

Smoked Haddock Fishcake, served with Hollandaise Sauce & Baby Spinach

Ballotine of Chicken stuffed with a Chorizo and Herb Mousse served with Parmesan Mash and a Herb Cream Sauce



Banana and Baileys Bread and Butter Pudding with Vanilla Ice Cream
We finished the meal just before 11pm and decided t walk back together to our respective Hotels. Antoinette's estimation of a "10-15 minute walk" was a little wide of the mark, but it didn't matter, it was nice warm evening – and just perfect for a walk.
Thirty-five minutes later, as we approached the Hotel, I said my goodbyes (as I was travelling home tomorrow at the 'crack of dawn'), headed back to my room, as did Angela. The others made even more of an evening of it, by heading off to a Wine Bar.
Sunday
I woke at 3.30am and it didn't seem worth going back to sleep. So, after a quick shower, at 4.15, I was checking out and soon on the road. It was fast journey home and I was indoors – 150 miles later – by 6.45am!
It was a great break, and Southsea exceeded my expectations, as did the Hotel. I'd happily stay in Southsea again and the Hotel too!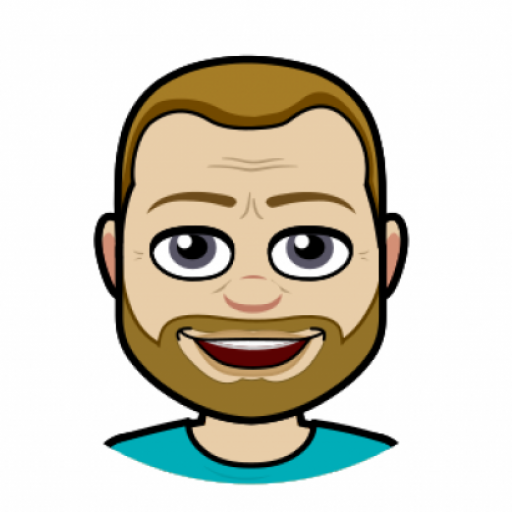 I got into blogging quite late in life, not publishing my first post until 2004 – well into my 40s!  My lifelong love of technology and communication (in all its forms), together with a fondness for the art of writing seemed to be the perfect combination to contribute a few words to the online community. But I'm no Samuel Pepys! If you're looking for deep and meaningful comments on a variety of subjects, then you've arrived at the wrong site! I only pen for pleasure! On average, my posts appear about twice per month, covering family & friends, cinema visits, eating out, holiday experiences and techy stuff. Oh, and as this is my hobby, there are no sponsored links nor adverts here – it's all done with love!
I hope you find it enjoyable, interesting and occasionally, even helpful!