Reading time:
7
minutes...
Christmas Eve
It's Christmas and we've got a busy (and very enjoyable) schedule. As normal, for us, it's all about the 'Four Fs of Christmas' – Family, Friends, Food and Films!
We set off for Denis' just before 10am. Lee remained at ours (she's not been so good travelling these days), and we arrived just after 11am. This year Bev was in charge of the Mains whilst Ann looked after Dessert – and the girls did a fantastic job! There were nibbles and coffee when we got there, in preparation for the main event – a full Christmas Roast followed by Chrissy Pudding and/or Mince Pies ('and' in my case!) and all finished-off with a Cheese-board.
In between Ann and Bev keeping an eye on the festive food and its cooking-state, we experienced André Rieu in full-on Christmas mode courtesy of Sky Arts. He's a bit of an acquired taste, but commercially and professionally, he's become a worldwide success having popularised waltz music and classical music!

Forty-three potential (and avoided) TV-singalongs later, on the stroke of 1pm, Lunch was ready…

Roast Turkey Crown with all the trimmings – roast spuds, pigs-in-blankets, stuffing, carrots, parsnips, brussels cooked with onions & parmesan (even I liked them!), Bread Sauce and Cranberry Sauce…


…accompanied of course, by the obligatory cheesey Christmas Crackers…

…then the obligatory Christmas Pudding and Mince Pies…


…and finally, the Cheeseboard!


We enjoyed a good catch-up over the meal (and the clearing-up afterwards). Bev had even made us a Christmas Cake to take home!


By 2.30, it was all over – another great family get-together, with yummy food along the way – so we exchanged presents and said our goodbyes.
We had a good journey back to ours (roads were deserted!) and after a short detour to Lee's to pick up a few bits & bobs that she'd forgotten, we were sitting down enjoying a cuppa back at home by 4pm.
The rest of the day was 'feet-up' in front of the TV.
---
Christmas Day
A very lazy start to this special day! We stayed in bed until after 8.30!! In another personal record, I think this is the first time we've spent TODAY at home – just us two (and lee) for quite a few years. The only planned activity for us was to open all our presents, get lunch prepared, and for 5.30 going down to Jo's to watch the rather special Doctor Who Christmas episode.
Lunch prep began around 10.15. First off the starting-blocks was Mr Tesco's three-bird roast (needing just over two-and-a-half hours in the oven before it was ready). Next, was some frantic prepping of the vegetables – parsnips, carrots, roasties, black cabbage and all the other Christmassy bits – bread sauce, pigs-in-blankets and extra stuffing (by special request!).

10.45: Mid-morning saw us put the vegetable peeling to one side and switch to present-opening. For me, it's safe to say that unless we move house, the extra supplies of Gin that I received, will just about squeeze into the drinks cupboard! By 11.45 (and one very full black refuse bag later for the wrapping paper) we were all done, and it was back in the kitchen for some more food prep!
1.30pm: It's Christmas Lunch 2017!!


…Profiteroles…


…with just a little Cheese and some Dessert Wine…


…in front of the Queen's Speech…


…before vegging-out to Agatha Christie's The Crooked House…


…and then, as planned, down to Jo's to watch a rather pivotal episode of Doctor Who (see separate Blog HERE).

With the show over, it was back to ours for an evening in front of our TV – specifically, BBC 2's Carols from King's (recorded the previous day), BBC 1's Call the Midwife (glad we weren't eating during the birth scene!), with very realistic snow scenes! and finally, ITV's two-hour Victoria Christmas Special (the one where Albert introduces Christmas trees and skates on thin ice!).
11.05pm: We're all done! Time for sleep, as it's also a big day tomorrow!
---
Boxing Day
Roger, Jane and Oliver joined us today arriving just after 11.15. They're staying with us until after breakfast tomorrow.
The table was laid…

…and as usual, Ann had laid on a super feast…


…and it didn't take us long to ensure that there wasn't much left over!

Dessert followed (as it nearly always does) – Profiteroles and individual Cranberry and Amoretti Trifles…


…all finished off with the obligatory Cheese-board!


It was a slow relaxing eating-affair and after two-and-a-half hours, a change of scenery was required (and inevitable) in the shape of the washing-up. With the dishwasher on full-tilt, Ann and I made short work of what wouldn't fit. By 4.15 we were all back in the Lounge wondering what to watch in the ever-expanding list of Christmas recordings.
We began by casually watching the UHD/4K version of Blue Planet II (courtesy of Sky/iPlayer – only available until January!), but in the end, we settled down properly for the 2017 version of Beauty and the Beast movie (which I admit turned out better than I thought it would be!)

7.30pm: With the film over, Ann prepared some more nibbles…


…whilst we half-watched Jurassic World on ITV (a bit disappointing), before settling down to something more substantial TV-wise – two episodes of season 2 (Ep 7 – Matrimonium and ep 8, Dear Mrs Kennedy) of The Crown…


…and even though we'd already seen the series, it was definitely worth a re-watch. Fantastic entertainment!!
10.40pm: We're all done and it was time for bed! Roger, Jan and Oliver are planning to leave after breakfast tomorrow
---
27th – Richard and Nicki

Well, the biggest shock this morning, was waking-up to a hefty dose of snow overnight! We normally look at the weather forecast before going to bed, but we were so full of the 'Christmas spirit', we didn't. It's not often Kettering makes the news, but it did this morning – for all the WRONG reasons – due to the atrocious driving conditions.
That obviously meant a 'Plan B' for today and a quick check of the forecast and current travelling situation generally meant that we had to postpone Nicki until the 4th January (even some of the main roads were bad and there had already been accidents on the A14 and M1 – and it was only 7.45am! A whole section of the A14 was closed between here and the Catthorpe Interchange!!). Roger, Jane and Oliver made plans to head home in between the snow showers (very on and off!). We de-snowed their car whilst the community spirit of Tynan Close kicked-in with the neighbours clearing the road in more-or-less record time.
After a late breakfast of Scrambled Egg, Tomatoes, Mushrooms and Bubble & Squeak (yuk! Otherwise known as 'The Devil's Vegetables') and pre-owned Pigs-in-Blankets, all finished off with some more snow-clearing, by 12.30, they were on their way! we learned later that the weather improved enough and they were able to get to the cinema in Stevenage to see Star Wars: The Last Jedi (which at one point was going to be cancelled because of the white stuff!)


With the house back to ourselves, I slipped into 'ironing mode' (bedding, towels, tea-towels, tea-towels, tea-towels and err, tea-towels!) whilst distracting myself by working through Sky Q's festive recordings. This included the depression of EastEnders Festive episode and the aftermath (Mick, just seal-off the staircase to the roof, there's been too many victims using the top of your Pub in recent years for diving practice!) plus the more uplifting new series of Little Women, the 'Alfie Boe Christmas Carols Special', 'Alexander Armstrong's Fine Tuned' (nice voice!), 'Would I Lie to You Christmas Special' and 'Have I Got News For You'.
The weather warmed-up a little more in the afternoon, and the snow began to melt,so we took Lee home around 3.30 and that meant that by around 4.15, the House was returned to just us two and Biscuit – normality reigns for a bit!


I must admit, by now, we both feeling the effects of a day-or-so of full-on entertaining! So, by 9.15, we called it a night.
The weather forecast doesn't look good for tomorrow – no more snow is forecast, but it's going to be a very cold day as a result of overnight frost. My only commitment tomorrow is to get Ann to the Station (and I'm not looking forward to that given today's slush is now beginning to freeze as the temperature plummeted to around -2C!).
---
28th – Ann Shopping with Karen
As forecast, the slush was now frozen on the paths and roads, making any sort of travel less-than-ideal. Needs must though, and at around 9.30 I dropped Ann at the Station for the 10am Train. As forecast, it was a bitterly cold day with more ice than snow on the roads. Fortunately, the AWD on the Sportage did its job (and it needed to, especially on the side-roads closer to home).
Ann had a good day shopping and I picked her up around 6.30 from Kettering Station.
---
29th – Palmer's Reunited
With the weather as it is, it was just as well we did most of the journey to Bromley by Train. Although the snow didn't arrive overnight, it was really cold!
So, as is becoming very familiar these days, we took the short drive to Bedford Station before hopping on the chuff-chuff to Bromley South. On the positive side of things, parking at Bedford Station was about as easy as it gets – we've never seen it so empty! Possibly it was because it was the Friday immediately after Christmas that made made all the difference!
Then it all went horribly wrong!


Engineering work had generally mucked-up our connections. We got off at St Pancras International and no onward connection to Bromley South. So, as the only alternative, we had to take the Tube to Victoria Station and then take the Train from there to Bromley South. Luckily we were about 30 minutes ahead of schedule (due to an almost vehicle-free journey to Bedford), so we were still in with a chance of getting to our destination by the agreed 11.45.
We made it! Just! The rest was easy. Neil, Debbie, Alfie and Frankie were there waiting (although I managed to miss them initially by exiting the Station through the wrong door! – must be my age!)


Then it was the shortish walk up Bromley High Street to Bromley's ASK for our booked table.
It was great, we had a long chat with both Alfie and Frankie as well as Neil and Debbie (and we probably don't do that enough) plus the food was delicious!


Spicy Meatballs…


Calzone Pollo…


Honeycomb Cheesecake…
Wow! Did the time fly? Considering when we got there, it was just after 12 noon, the first time I looked at my watch, it was 2.15. We said goodbye to 'the boys' and Neil, Debbie and us walked back down the high street. We said our goodbyes again halfway to the Station (as Debbie needed to drop into Nationwide Bank) and Ann and I then made our way to the Station. We missed the 2.30 to Victoria by just a few seconds, but trains to the capital are pretty frequent in these parts, and just before 2.45, we were on the train – and a mega-busy one too on our way north! Back at St Pancras International, we made the 15.26 from 'upstairs' with a few minutes to spare.


On schedule and thirty-minutes later, we were exiting the car-park at Bedford and heading, not for home, but Sainsbury's for a few 'bits' and then onto Kettering General Hospital to see how Lee was getting-on (she's been admitted at 3.20am the previous day). After negotiating the (surely the narrowest) car-park (in the world), we parked-up and headed for Barnwell Ward. Well, we headed to where we thought it was, only to discover, we'd actually ended up in the complete opposite side of the Hospital – and not where we needed to be. Luckily a Nurse on her way home spotted our confusion, and pointed us in the right direction!


Lee was in good spirits, all things considered, and after an extended conversation with the Ward Sister to determine next steps, we had a short natter with a reluctant patient, left a change of clothes and a few other essentials – and headed home.
The last job of the day was to get the table ready for our get-together with The Costellos tomorrow night and then watch a bit of TV.
---
Well, that's it for another year! Christmas is over, and As always, we've eaten too much, drunk too much and we've got sheds of food and drink left over (in other words – a normal Christmas!). I've put on a modest 2lbs but it's been great seeing everyone – the 'four Fs' are all ticked and we've enjoyed a great time with friends and family, watched some great (and not-so-great) TV – and of course given and received a wide selection of gifts – list is HERE
---
Christmas Past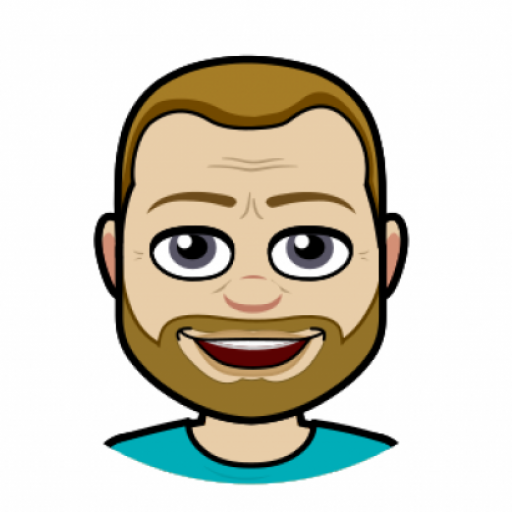 I got into blogging quite late in life, not publishing my first post until 2004 – well into my 40s!  My lifelong love of technology and communication (in all its forms), together with a fondness for the art of writing seemed to be the perfect combination to contribute a few words to the online community. But I'm no Samuel Pepys! If you're looking for deep and meaningful comments on a variety of subjects, then you've arrived at the wrong site! I only pen for pleasure! On average, my posts appear about twice per month, covering family & friends, cinema visits, eating out, holiday experiences and techy stuff. Oh, and as this is my hobby, there are no sponsored links nor adverts here – it's all done with love!
I hope you find it enjoyable, interesting and occasionally, even helpful!