Reading time:
4
minutes...
Thursday, 4th May:
Venice Beach,
Los Angeles
Morning All! 👍👍. We slipped into dock just after 6.15. It looked like a grey day out there! But here's hoping!
At just after 8.45am, we were back on dry land, having said goodbye to the Regatta. Our next stop? The Kinney hotel, west of Los Angeles, about a 50-minute taxi-ride away. It's our home for the next two days on this final leg of our mega-holiday. A quick walk through the Cruise Terminal and whilst many were queuing for their Uber and trying to work out who's was whose, we went 'old skool' and grabbed a yellow cab from the rank. As is the way out here, they travel just shy of Warp 9 and only slow down for traffic jams (of which today, there were quite a few!). 😮
Paradise Found! (click here)
Well, this is the BIG one! Probably the most varied and lengthy holiday we've ever taken!
As you can guess from the title, this 28-day jaunt near and around the Pacific Ocean involves land, air and yes (a lot of) sea! We originally planned to do this one a few years back, but Covid got in the way! But on a positive note, at least we've had plenty of time to pack!
Our Pacific Paradise began on the 8th April by heading to Heathrow by taxi, then taking the Virgin flight to San Francisco where we spent three days exploring the city. Next, it was back in the air to take us to Tahiti for two more days in a rented Apartment. We then joined the Oceania Regatta for an 18-night cruise exploring French Polynesia (taking in the islands of Bora Bora, Rangiroa and Nuku Hiva). It was then north towards the Hawaiian Islands where we spent three days, including Honolulu for two days. After six days at sea , we disembarked in Los Angeles, where we are rounding things off with two days in Venice Beach, before flying home to Heathrow, again courtesy of Virgin. Phew! 😁
For a quick summary of our holiday so far, click on 'Paradise Found' above 👍.
For regular readers, you can skip to the next paragraph
We arrived in good time – but too early to check-in, so in spite of the weather forecast, we decided to take a walk to the Beach and get a feel for the immediate area.
The Kinney
If you've been to Venice Beach/Santa Monica Beach, you'll know that the hotel prices are scarily expensive. However, the Kinney, offers a pretty high standard of accommodation without the high price tag – and it's only a fifteen-minute walk to the Beaches. We arrived just before 10.15 and were too early for check-in, so we dumped our bags and took advantage of the improving weather – and the short walk to the beach. We plan to travel further afield tomorrow.
Heading for Venice Beach
Venice Beach is known for its size and its golden beaches and we were looking forward to seeing it for real. And for once, the weather forecast was completely wrong, and we enjoyed really good weather taking the short 15-minute wander, turning right out of the Hotel.
We weren't sure what to expect, but it all felt strangely 'suburban' with houses lining the roads indispersed with the occasional large hotel chain. We loved it! It felt very relaxed, it was very quiet (in spite of the traffic) AND, it was scrupulously clean too!
We even had time for a spot of bird-watching! 😎
Just like the Venice in Italy, Venice in LA has its waterways. I'm not sure if we'll have time to explore them during this visit, but it added to the overall beauty of the area.
At the Beach
The Sun was now shining and here were we, with long trousers and waterproof coats. Time a quick strip before hitting the Pier!
What a fantastic beach! Just as described, but seeing it for real was jaw-dropping! 😮
Walking back from the famous Pier, we took an immediate left and wandered along the pedestrianised walkway – Venice Beach Boardwalk – between the beach and the sea view properties (most looked expensive, but some were very unloved!) The route was buzzing with people and lined with the usual tourist-tat including shop after shop of custom bikinis and t-shirts.
It was certainly great to feel the Sun again after its disappearance during the Cruise! There were a few eateries along the route too, and we could easily imagine it being very popular during weekends and holiday periods.
And just when I thought it couldn't get any better, we stumbled across an outdoor gym! 🥴. My excuse was that I wasn't dressed for it! 👍
We could have walked further, but we chose to take a right at Windward Avenue and stop for a coffee. It was then onto Abbot Kinney Boulevard for a look at the posh shops (and unusual foliage).
Boy! It was really getting warm now! 🥵. This was all very pleasant… locals saying 'good morning' and a gentle breeze in the air! All we needed now was a shop for a few 'foody bits' for the next few days.
This brought us almost full circle back to Hollywood Boulevard, where, ignoring the Cannabis shop (we're good thanks… honestly! 🥴) we spotted a 7-11 and we picked up a few sandwiches. We then grabbed a quick nibble at the quirkily named…
The Hotel had recommended the weirdly named Bru's Wiffle for breakfast (many American hotels don't offer brekky as part of the booking) and we thought we'd drop by as it was literally a five-minute walk from Basecamp. As usual for America, the portions were huge! Doggy bags are de-rigueur out here (whether you have a dog or not!) and it was easy to see why! Here too, it was exceptionally good value with a wide-ranging menu too. We'll definitely be coming here for breakfast tomorrow! 👍👍
So, lots of boxes ticked – and we've only been here for half a day! Find the beach ✅, Walk the Pier ✅, Sample a local coffee ✅, Find somewhere to stock up on provisions ✅, Grab some lunch ✅.
Time to check-in then! Great customer service from Edwin on Reception, who also recommended a tour around Hollywood whilst we're here. That's now booked for tomorrow afternoon ($60 each).
We were soon heading for Room 216. As you can see from the exterior shot of the hotel, it's all a bit funky – and that was reflected in the room itself. We loved it! Plenty of space too, a separate lounge area, two TVs, blazingly fast internet and a fridge! Brilliant! 👍👍.
All-in-all then, a GREAT day today, helped enormously by the very pleasant weather! ☀️😎☀️😎
---
Camera Roll
Click HERE
---
Missed a Post?
Click HERE for
everything so far
(Day 10 and Day 18
could do with
some extra love! 😉)
---
Tomorrow, on our second day here in Venice Beach, we're having a lazy morning followed by a trip around Hollywood on The Hollywood Hopper that covers some major celebrity homes, movie studios, filming locations and a stop at the 'Hollywood Walk of Fame'. See you then! 👍👍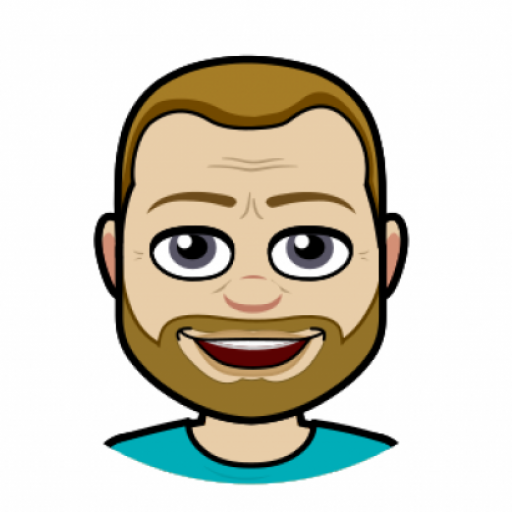 I got into blogging quite late in life, not publishing my first post until 2004 – well into my 40s!  My lifelong love of technology and communication (in all its forms), together with a fondness for the art of writing seemed to be the perfect combination to contribute a few words to the online community. But I'm no Samuel Pepys! If you're looking for deep and meaningful comments on a variety of subjects, then you've arrived at the wrong site! I only pen for pleasure! On average, my posts appear about twice per month, covering family & friends, cinema visits, eating out, holiday experiences and techy stuff. Oh, and as this is my hobby, there are no sponsored links nor adverts here – it's all done with love!
I hope you find it enjoyable, interesting and occasionally, even helpful!