Reading time:
4
minutes...
Tuesday, 18th April:
Still Cruising!
Rangiroa
Welcome back Readers! 👍. The techy issues that began yesterday may not have been completely resolved, but if you are reading this, then things are OK for now. Onwards and upwards ehh?!?! 😉
Today, we're heading for Rangiroa, north-east of Bora Bora (where we visited yesterday).
Paradise Found! (click here)
Well, this is the BIG one! Probably the most varied and lengthy holiday we've ever taken!
As you can guess from the title, this 28-day jaunt near and around the Pacific Ocean involves land, air and yes (a lot of) sea! We originally planned to do this one a few years back, but Covid got in the way! But on a positive note, at least we've had plenty of time to pack!
Our Pacific Paradise began by heading to Heathrow by taxi, then taking the Virgin flight to San Francisco – we spent three days there exploring the city. Next, it was back on a plane to take us to Tahiti for two more days. We then picked up the Oceania Regatta for an 18-night cruise exploring French Polynesia (taking in the islands of Bora Bora, Rangiroa and Nuku Hiva). It's then north towards the Hawaiian Islands. After twenty-six days, we disembark in Los Angeles, where we round it all off with two days in Venice Beach, before flying home to Heathrow, again courtesy of Virgin. Phew! 😁
For a quick summary of our holiday plans, click on 'Paradise Found' above 👍
About Rangiroa
Rangiroa sits in one of the Tuamotus Atolls, home to 2,500 inhabitants, and is part of French Polynesia. It's a major underwater diving destination with prolific marine life. Tourism, fishing and harvesting the famous black pearls are the main sources of income. Unusually for a remote atoll island, Rangiroa also boasts a unique 6-hectare vineyard, with the grapes grown on coral soil.
After yesterday's trip around Bora Bora, today we're looking to do something similar by way of a short hosted tour. 🤔. Even though we're a small vessel, we're anchoring out at sea and jumping into one of the lifeboats. And so, after a very relaxed Breakfast in the Grand Dining Room, we got ready for the short trip ashore. We were soon aboard and on our way.
Yes, it's easily the warmest day so far, whatever the forecast said, and it was extremely humid too. So imagine what it would be like to have to DANCE in this weather! OK, being locals, they're probably used to it! A nice touch though, but I think it made us feel even hotter! We noticed there was a market on the quayside showing off lots of locally produced merchandise such as necklaces, bracelets, printed beach-wraps etc – actually, what we both really wanted was a couple of fans! 🥵🥵
There is really only a single road in and out of the quayside, all shared by vehicles big and small AND pedestrians too! There is no path as such, so watch your step! For those who love water more than land, Rangiroa is famous for its snorkelling opportunities – and the fish are plentiful. Those that know us, know that snorkelling not our area of expertise, so what else was there to do?
The only other activity was to take a water-taxi around the Island, but as we'd chosen to arrive later, they were all engaged elsewhere – as were the Tour Guides. So a walk, like many other of our fellow Cruisers was the remaining option if we were to see more of this location. We headed away from the quayside in the direction of the sound of crashing waves which could be heard very clearly. Yes, Rangiroa is small enough so that it's actually quite easy to get from the quayside on one side to its coastline on the other – it was only about a 10-minute walk.
It was worth persevering with the heat, as when we arrived the sights out to sea were stunning! The surf was certainly UP. In fact, it looked a little dangerous, and we didn't see ANYONE at all in the water. The best part for us was that there was some shade under a tree and there was a cool breeze. Perfect! 😎😎
We walked a little further with the sea to our right and eventually turned around as there seemed to be a lot more people heading back in our direction. Apparently, there wasn't much more to see and we u-turned with the masses heading back to the quayside. We never did find the famous vineyard! 😟
But with alcohol on our minds, we did the next best thing – stopping off at the Quayside's Bar and Restaurant.
Now fully refreshed, that was Rangiroa visited. All-in-all, nowhere near as interesting as Bora Bora yesterday, but we're glad we've done it!
We headed back to the Regatta for an afternoon siesta, in order to build our strength for Afternoon Tea later. 😉
Just time to catch the setting Sun on deck for a spot of sunbathing before Dinner tonight.
For our evening meal, we tried out Toscana, the Italian Restaurant on-board Regatta. It's very popular and securing a table for two was always going to be challenging. Lucky us! They managed to squeeze us in tonight at 7.30! 👍👍.
It turned out to be an excellent meal from start to finish.
We ended the evening in Horizon's – the Bar on the top floor of the Regatta.
And finally, we were advised to put our clocks forward 30 minutes tonight. We've only ever done this in whole hours before! 🤔
Tomorrow, it's our first full sea day and so, as promised, without the scramble to get ashore, I'll be sharing more details about our floating home – Oceania Regatta.
Nighty night! 💤💤
---
Camera Roll HERE
(Updated Daily)
---
Missed a Post?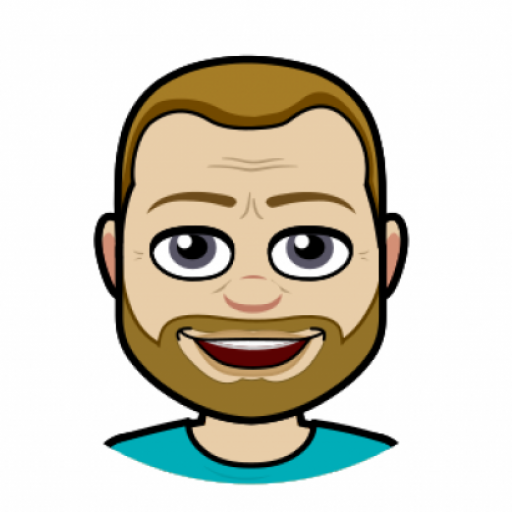 I got into blogging quite late in life, not publishing my first post until 2004 – well into my 40s!  My lifelong love of technology and communication (in all its forms), together with a fondness for the art of writing seemed to be the perfect combination to contribute a few words to the online community. But I'm no Samuel Pepys! If you're looking for deep and meaningful comments on a variety of subjects, then you've arrived at the wrong site! I only pen for pleasure! On average, my posts appear about twice per month, covering family & friends, cinema visits, eating out, holiday experiences and techy stuff. Oh, and as this is my hobby, there are no sponsored links nor adverts here – it's all done with love!
I hope you find it enjoyable, interesting and occasionally, even helpful!