Reading time:
4
minutes...
Friday, 5th May:
Venice Beach,
Los Angeles
Good morning, loyal Readers! 😎. This is the penultimate day of our holiday – and the weather forecast, as you can see, is 'varied' (polite version!) 😟.
It's our second day here in Venice Beach, Los Angeles, where (luckily) the weather has, so far, defied the official forecast and been very warm (see yesterday's Post). Let's hope it's in a defiant mood today too, as given the shortness of our stay here in California, there are things we want to do/see! 👍. Our plan today WAS to take a tour around the showbizzy bits of Hollywood by way of a 3½ hour tour in a minibus – but we were told this morning that it was full-up, so maybe next time ehh?
Instead, we have a Plan B and we're going to grab the local bus and head for Santa Monica for a look around. We didn't know much about Santa Monica apart from 'it's 'near Venice Beach' and 'it's got an amazing Beach'. A quick look at various websites confirmed all of that PLUS it had a 'vibrant' Pier plus a big wheel, and an aquarium and oh joy, next to the Pier is 'Muscle Beach' 😎😮.
For a quick summary of our holiday so far,
click on 'Paradise Found' below 👍
Paradise Found! (click here)
Well, this is the BIG one! Probably the most varied and lengthy holiday we've ever taken!
As you can guess from the title, this 28-day jaunt near and around the Pacific Ocean involved land, air and yes (a lot of) sea! We originally planned to do this one a few years back, but Covid got in the way! But on a positive note, at least we've had plenty of time to pack!
Our Pacific Paradise began by heading to Heathrow by taxi, then taking the Virgin flight to San Francisco where we spent three days exploring the city. Next, it was back in the air to take us to Tahiti for two more days. We then picked up the Oceania Regatta for an 18-night cruise exploring French Polynesia (taking in the islands of Bora Bora, Rangiroa and Nuku Hiva). It was then north towards the Hawaiian Islands. After twenty-six days, we disembarked in Los Angeles, where we are rounding it all off with two days in Venice Beach, before flying home to Heathrow, again courtesy of Virgin. Phew! 😁
Getting there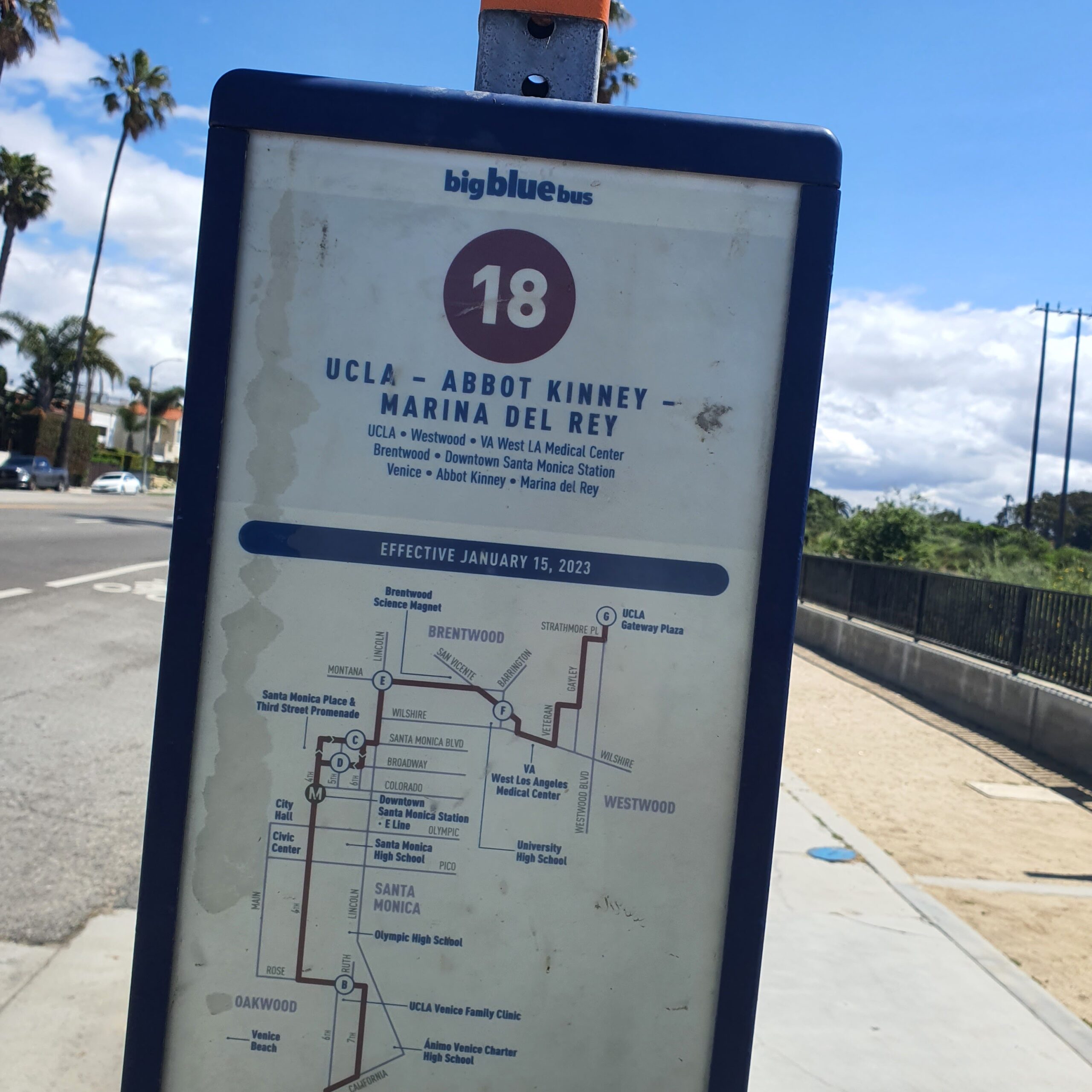 We skipped breakfast – the gargantuan 'snack' yesterday afternoon has kept us going – and turned right out of the Hotel, heading for the bus-stop. We narrowly missed one, but after a shortish wait, we were all aboard the number 18 for Santa Monica and its Beach. Bus fares seem to be particularly cheap out here, where once again, we only paid $1.25 each! 👍
Welcome to Santa Monica
The journey took around 20 minutes and we took a gamble at when to get off as even though the Bus had LED notifications, it DIDN'T mention the Beach.
We were soon heading towards the Beach area. It was another town that was spotlessly clean and where comparisons with its neighbour, Venice Beach were inevitable. Our first impressions of the Beach? Bigger, with more of a 'buzz'! In fact, the same could be said for the town itself where the sheer number of retail outlets indicated that this was an affluent area.
The above photos really don't do it justice. We think it's the LARGEST Beach we've ever seen – and we've been to Bondi! The sand seemed to go on for miles and miles (AND miles!) here. An amazing place!! 😎😎
Santa Monica has a Pier (as does Venice Beach) but the similarities end there! Whereas Venice Beach Pier is mostly functional to allow for gentle strolls and fishermen to get closer to the action, Santa Monica is 'a Pier turned up to 11'. Today, it was packed (a Friday! Why aren't these people at work?) and it even had a Fun-Fair on it, featuring a Pirate Ship, Zero Gravity Tower, Roller-coaster/Big-Dipper and of course the Big Wheel (Officially called the 'Pacific Wheel'). The latter seemed the gentlest of them all, so we headed for the queue to buy tickets. At just $12 dollars each, it seemed very reasonably priced and we were soon on board and enjoying some spectacular views over the Pier and Santa Monica Beach.
We enjoyed a final wander around before deciding to walk back to Venice Beach. Well, you can't knock us for enthusiasm! 😎. What could possibly go wrong by keeping the sea to our right?
The nice thing , from a walking perspectives, is that they've built purpose-built walking paths – very wide, very smooth and VERY clean. There are loos about every 200 metres and they've thoughtfully added a separate route for those lunatics on bikes/skateboard/eScooters etc. As a result, it made for a very pleasant walk! There was gentle breeze and the weather was continuing to defy the forecast! Lucky us! 👍
It was all going so well, and after a brief stop at Perry's for some soft drinks, we realised that the walk back MIGHT be further than we estimated. We decided to head AWAY from the Beach onto the main parallel road and look for a bus-stop. Luckily, it didn't take long and we were soon on board the No. 1 for the journey back to Venice Beach.
As things turned-out, it was only a ten-minute ride before were back in familiar territory where we'd walked yesterday. We probably could have walked the whole route, but distances out here can look deceptive, and it was getting even warmer. 🥵🥵
We stumbled across Belle's Beach House, that even mid-afternoon, was doing a fantastic trade. So busy in fact, we couldn't get a table – just a seat at the Bar. It actually turned out to be a great spot, watching the Waiters demonstrate their cocktail-mixing skills.
We're finally getting used to the portion sizes out here, so we chose appetisers only – and that was quite enough! A great experience! Plenty of 'buzz' about the place, excellent service, excellent juggling skills and great tasting food! Highly recommended! 👍👍
We then took the familiar route back to the Hotel – The Venice Beach Boardwalk – that we'd taken yesterday. Today was much busier, full of tourists and locals, just like us, 'taking the air'.
Phew! By the time we got back, we were exhausted! But for a Plan B, it had been a great day! Time for 'feet up' for the rest of the day and to start to think about killing a few hours tomorrow before we head for the Airport.
---
Camera Roll
(Updated Daily)
Click HERE
---
Missed a Post?
Click HERE
---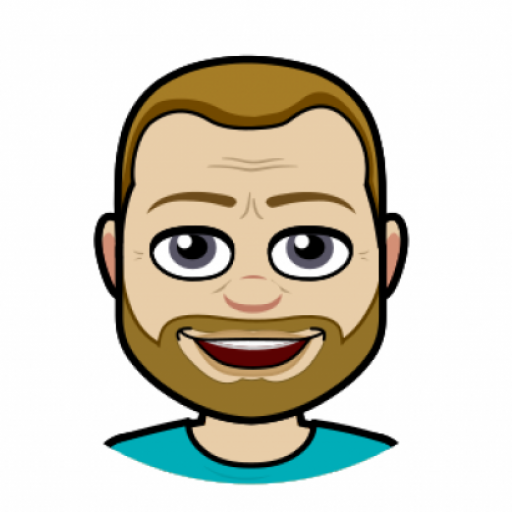 I got into blogging quite late in life, not publishing my first post until 2004 – well into my 40s!  My lifelong love of technology and communication (in all its forms), together with a fondness for the art of writing seemed to be the perfect combination to contribute a few words to the online community. But I'm no Samuel Pepys! If you're looking for deep and meaningful comments on a variety of subjects, then you've arrived at the wrong site! I only pen for pleasure! On average, my posts appear about twice per month, covering family & friends, cinema visits, eating out, holiday experiences and techy stuff. Oh, and as this is my hobby, there are no sponsored links nor adverts here – it's all done with love!
I hope you find it enjoyable, interesting and occasionally, even helpful!