Reading time:
6
minutes...
Thursday, 27th April: Honolulu (Day 2)
– Pearl Harbour
Aloha! 👍😎. It's our final Port day today in Honolulu where our priority is to visit the Pearl Harbour Memorial. Time permitting, we also want to cover the Red Route on the Trolleybus that we postponed yesterday because of the deteriorating weather.
The latest forecast shows that it's going to be much the same as yesterday! Bugger!🧐☔
Paradise Found! (click here)
Well, this is the BIG one! Probably the most varied and lengthy holiday we've ever taken!
As you can guess from the title, this 28-day jaunt near and around the Pacific Ocean involves land, air and yes (a lot of) sea! We originally planned to do this one a few years back, but Covid got in the way! But on a positive note, at least we've had plenty of time to pack!
Our Pacific Paradise began by heading to Heathrow by taxi, then taking the Virgin flight to San Francisco – we spent three days there exploring the city. Next, it was back on a plane to take us to Tahiti for two more days. We then picked up the Oceania Regatta for an 18-night cruise exploring French Polynesia (taking in the islands of Bora Bora, Rangiroa and Nuku Hiva). It was then north towards the Hawaiian Islands. After twenty-six days, we will then disembark in Los Angeles, where we round it all off with two days in Venice Beach, before flying home to Heathrow, again courtesy of Virgin. Phew! 😁
Still catching up? For a short summary of our holiday plans,
click on 'Paradise Found' above 👍
This was our final day in Honolulu (click HERE for yesterday's adventure). The Pearl Harbor Memorial was a must-see as it's been on our list for a while. As you might expect, it's a VERY popular attraction and based on what others had said, it was worth getting there early! We learned that a mighty two million people visit here each year (The Tower of London gets three million). Pearl Harbour is free to get in, but you do have to apply for tickets beforehand. Be a little careful online as there are a lot of sites that will book your tickets for you – at a cost! The truth is, if you use the official site, you simply pay just $1 admin fee – more information HERE. Entry is timed and we booked ours for 8am (it opens at 8am!). Oh, and don't forget, at the time of writing, you'll need one of these each – a 'Stadium Bag'…
…so that American Security can see what you're carrying without you having to empty your bag. We got ours from Amazon HERE where they come in various sizes. Hardly the cutting edge of fashion, but it does help speed things up.
Because we were leaving the Ship so early, we had Breakfast in our Stateroom – delivered at the unearthly time of 6.25am. Happily, it tasted better than it all looked, piled on the tray! 👌👌. Twenty minutes later we were ready to leave and grab a Cab from the Cruise Terminal. Just to make things interesting, it was already raining, and we saw Magnum's hometown now in a horrible misty grey light that didn't do it any favours – Yuk!!!. In happier news, there were plenty of Taxis waiting, and we were soon queueing with the rest of the locals in the daily traffic. Apparently, 'rush hour' starts early in Honolulu (and this needs factoring in, if you, like us, have a distance to travel).
Once we cleared the traffic, the nine-mile journey was hassle-free, but drivers out here do like to drive fast AND hang on the number in front, so if you find yourself stabbing the floor for that imaginary brake pedal, you're in great company!
For speed then, taking the Taxi is best (15-20 minutes)… but it did cost around $50 for the privilege. On our journey back we're going to expand our experience of the local Bus service!
Around 20 minutes later, we arrived and headed for the entrance. It was already starting to get busy (at 7.50am!!!), so the in-room brekky was worth it! With our new fashion accessory at the ready, we were fully prepared for everything that American Security would throw at us.
There is plenty to see here. Some of it, as previously mentioned, is free whilst others require an additional payment. Like us, it's perfectly possible to get a feel for the occasion having only paid the $1 admin fee, but for a full-on '110% experience', prepare to revisit your wallet. We sailed through Security without a hitch, leaving the Guard free to vent his anger on a local who arrived just after us without the required transparent bag. They take this 'stadium container thing' very seriously here, so if you're planning a visit, best visit Amazon.co.uk first!! 👍
Like many, it's good to have a reminder as to 'what's what' and 'where's where' here and, after a short period of queueing, a full briefing was given by one of the Rangers…
They are VERY respectful of the location and wanted us to follow that tradition. A very comprehensive list of Dos and Don'ts followed, leaving no-one uncertain as to what was expected! such as phones on silent, no making calls, no eating and drinking and keep the conversations quiet! when visiting the Memorial. It suited us, and even our American cousins were respectful of the Ranger's comment: "We're a memorial, NOT an attraction!" ringing in their ears.
Fully briefed, we were led onto the boat. This was to take us to the USS Arizona Memorial – probably the primary reason why many people visit here.
It's a powerful image inside and out as I'll try to explain: In the photo above, you have on the left, The USS Missouri (bombed, sunk, salvaged, renovated AND used then as the location for the Japanese to sign the surrender papers in 1945). On the right – the USS Arizona Memorial, erected above the stricken battleship.
The Ship itself has become a shrine to all those who lost their lives during that fateful day on December 7th, 1941. Many survivors of Peal Harbour who have passed away in later years, have opted to be buried back on board the Ship with their shipmates. It was moving stuff. 😢😢
We were left with something to reflect on. In spite of the Ship and its Complement being no more, the vessel is still releasing fuel, even 80+ years later. If you watched closely, you can see it bubble to the top and see the water discolour, as a result. The smell of fuel was also very clear, making it a multi-sensory experience.
As I mentioned, it is a very popular destination, and we were allowed just fifteen minutes to study the interior of the Memorial before the next boat-load of visitors arrived. Just time for a few more photographs before re-grouping for the return journey.
As we said goodbye to the memorial, the weather, meanwhile, had deteriorated further. Forget yesterday's downpour, this had all the makings of something altogether more penetrating – and there's me in my shorts, t-shirt and sunglasses! 😎😟. Ever the optimist, me!!
Luckily, the awful weather didn't matter as the very next part was INSIDE. We had now come full circle (literally) and were back near the Theatre where we were initially briefed, but inside a second Theatre. There, we watched a short film about how the attack on Pearl Harbour unfolded. Perhaps, more importantly, we learned WHY the attack was so devastating! 🧐
Inside the exhibition, was a thorough retelling of the horror of the Pearl Harbour attack. There were plenty of props too to bring it all to life.
They even had the original copy of President Roosevelt's 'Day of Infamy' Speech, declaring war on Japan on 8th December, 1941. We spent around 40 minutes inside as there was plenty to see.
As we stepped outside, the weather was now even worse… even worse than the past couple of days here. It was also cold and very misty too! We decided to call it a day and NOT get any wetter! A wander around the submarine 'USS Bowfin' was tempting, but it all looked very slippery on deck! Its interesting history is recounted HERE on Wikipedia.
We took a few more pictures and then headed for the bus-stop (just a short walk up the hill opposite the Centre and then turn left).
We enjoyed our visit very much – it had been well worth the wait! Even if you already know quite a lot about the history of Pearl Harbour, we guarantee, you'll leave here knowing even more! 👍👍.
With the umbrella now working overtime, we waited for the Bus. We've got quite good with the local routes and it's certainly been a cheap way to get around. We caught the next bus that took us into 'downtown' Honolulu. Even with the rain lashing down, it was a scenic route! We saw parts of the city that I never saw watching Hawaii Five-O, and it was good to see some of the less (ahem) 'shiny' parts of this buzzing city. It took an age though! Whereas the Taxi took just fifteen-or-so minutes, the Bus took closer to forty (but it did only cost $3 each!!!). Exact money, as they don't give change! 👍
It was now pouring with rain and after much debate, we decided to NOT take the Red Route Bus Tour today. Cold, wet and misty don't make the best combination for holiday photos, do they???
The 'Red Route'
Instead, we remained on the Bus and headed for Ala Moana Center. We'd heard that it had some good shops – and anyway, all this 'sea-stuff' meant we were missing our regular dose of 'retail therapy'. Turns out, this is the largest outdoor shopping centre in the world and sports over 350 shops. Now you're talking! 😉
Spread across three floors, from Tacos to Teslas, it had something for everyone! Designer brands? Acres of them! It made Bicester Village look like your local corner shop! IMPRESSIVE STUFF! 😲
Well, that's the final Port visited on this Cruise. So that's no more jumping aboard lifeboats and no more 'silly-o'clock' starts to the day – we'll miss all that!! 😉😉
The final phase of our Holiday (after the next six days at sea) is when we arrive in Los Angeles on Thursday. Back on dry land, we're going to spend a few days in Venice Beach before flying back to Heathrow.
---
Camera Roll
(Updated Daily)
Click HERE
---
Missed a Post?
Click HERE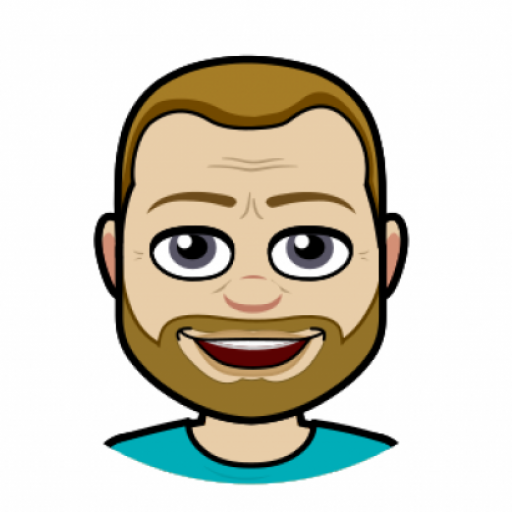 I got into blogging quite late in life, not publishing my first post until 2004 – well into my 40s!  My lifelong love of technology and communication (in all its forms), together with a fondness for the art of writing seemed to be the perfect combination to contribute a few words to the online community. But I'm no Samuel Pepys! If you're looking for deep and meaningful comments on a variety of subjects, then you've arrived at the wrong site! I only pen for pleasure! On average, my posts appear about twice per month, covering family & friends, cinema visits, eating out, holiday experiences and techy stuff. Oh, and as this is my hobby, there are no sponsored links nor adverts here – it's all done with love!
I hope you find it enjoyable, interesting and occasionally, even helpful!