Reading time:
5
minutes...
Friday
14th April:
Papeete, Tahiti – Day 1
Good Morning loyal Readers coming to you live (ish) from our first full day here in Papeete in Tahiti. It's only 5.25am, and it's already in the mid-twenties! 🥵🥵
We arrived last night around 8pm and soon settled into our self-catering Apartment (our home for the new few days). Yes, compared to the coolish winds across the Bay in recently departed San Francisco, Papeete already feels like an oven!
Maybe not surprisingly, we didn't sleep too well (jet-lag/unfamiliar surroundings/hot, hot hot! etc) And 'oh joy!' Our first exposure to the 'locals' was at a frighteningly early 4.28am this morning. Yes, really! The local rooster was in good voice, welcoming in the new day! Thanks for that Rocky! 😮. I've added shotgun and ammunition to Eggs, Milk, Bread & Beer already on our shopping list. 🥱💤
Paradise Found! (click here)
Well, this is the BIG one! Probably the most varied and lengthy holiday we've ever taken!
As you can guess from the title, this 28-day jaunt near and around the Pacific Ocean involves land, air and yes (a lot of) sea! We originally planned to do this one a few years back, but Covid got in the way! But on a positive note, at least we've had plenty of time to pack!
Our Pacific Paradise began by heading to Heathrow by taxi, then taking the Virgin flight to San Francisco – we spent three days exploring the city. Next, it was back on a plane to take us to Tahiti for two more full days. We then pick up the Oceania Regatta for an 18-night cruise exploring French Polynesia. It's then north towards the Hawaiian Islands. After twenty-six days on the Ship, we disembark in Los Angeles, where we round it all off with two days in Venice Beach, before flying home to Heathrow, again courtesy of Virgin. Phew! 😁
For a quick summary of our holiday plans, click on 'Paradise Found' above 👍
Regular readers will know that just before we left San Francisco, we were emailed about a forthcoming change to our Cruise (that begins on Monday). Having now got our heads around the change, we've lost two islands, gained a new one and added another day at sea (like we need MORE days at sea!) 😟
Instead of visiting Hilo on Tuesday and Kailua on Friday, this has been replaced with Lahaina and an extra day at sea. The reason? 'A decommissioned berth'. Obviously, that came as a complete surprise to the Cruise Company because 'decommissioning' is something that 'just happens' and is not planned for! Needless to say, we're NOT impressed, and we'll take the opportunity to share our displeasure with any ship staff who are prepared to listen! (I suspect we won't be the only ones as there are Americans on-board too …and in my experience, they've cornered the market in how to complain!) 🤬
Plans for Friday
Today was about orientating ourselves. We're without transport so everywhere we chose to go was on foot… and it was a hot day! We also needed to locate somewhere to purchase food and find somewhere for Breakfast. We've never been to Tahiti so we're in 'full explorer mode' (at least for today!). 🧭. For lovers of unusual currency, Tahiti is an oddity. In spite of being French owned, it DOESN'T use the Euro. Instead, step forward the (particularly difficult to get hold of) 'Pacific Franc', where, at the time of writing, you'll get around 130 to the £.
But before any activity, we need to address the pronunciation of the capital city Papeete. We've now got the official answer, and it's not as we thought… Apparently, the locals say it like this: Parp-ai-ai-tay. Now you know! (check out this link for a real local in action). You're welcome! 😀
We set off for the Ferry Terminal pretty early. With Ann's immaculate sense of direction, we were soon on the right path. And talking of 'paths', I use the term very lightly (literally, a bit like their construction!) If you think the potholes are bad at home, try the side-roads in Papeete, big enough to swallow a small child (but there's never one around when you need them, is there?). With breakfast in mind, we also kept an eye open for a supermarket-type shop. There were certainly plenty of 'Magasins'… but none were open, and some looked liked we might be invited IN, but we'd never be seen again!!! 😮
Onwards and downwards towards the town. Again, be very cautious about craters in the road AND where the paths suddenly end and become the road. On a positive note, we did spot the 'alarm' chicken from early this morning (or his brother anyway!). I wasn't fussed either way (it's a family thing!) and the 'hit' went out! 😟.
Boy! It was getting even warmer, but we soldiered on, and after around twenty minutes, we arrived at the Ferry Terminal…
…and given the early-travel nature of the travellers here, we found a good place serving hot food right on the harbours's edge – Te Va'a Tere. A coffee and an omelette each – £21.76
With food inside us and the cooling breeze from the water, we were now ready to take on our 'mega-wander' around the town.
The Market
First stop? The market. There's been one here since 'forever' and it seems to be a daily thing. It currently offers fruit, vegetables, fish, oils, handicrafts and various souvenir items for sale. Vendors also sell local textiles and handcrafted items such as shell necklaces. Today, when we visited it was very busy (probably helped along by a Cruise Ship being in Port!)
It was certainly an assault on the eyeballs for the range of colours on display – and those flower arrangements were particularly impressive!
The Town
From the retailing perspective, in many respects, it's a town of contrasts. Tattoo Parlours share the same street as more upmarket brands. It's desperately trying to be posh, but its roots dictate that (ahem!) traditional trades still flourish!
Stepping back from the water's edge and heading more inland reveals a different side to the town. There's the Cathedral and in an effort to amplify its 'Frenchness', is called, yes, you guessed it: Notre Dame! It's not very big inside (but it is colourful!). Today, when we visited, it seemed to be over-run with those down on their luck.
But like so many cities around the world, for every Notre Dame there's a McD's – and Papeete is no exception! In spite of the temptation of free wi-fi, (cheap date!!!) we resisted, and instead crossed the road, settling down in Les Reves De Lucie (Dreams of Lucie).
Some quality elevenses followed 😀
Yes, it was as tasty as it looked and no, we didn't stay for seconds (honestly!). Time to head back to the Apartment as the skies were turning greyer. Fortunately, now that we were familiar with the route, it seemed to be somewhat quicker. Before leaving, we even found a supermarket to stock up on provisions for the rest of our stay.
Finally, a word to those 'driving enthusiasts' out there: from what we saw, you absolutely DO NOT want to drive anywhere in Papeete. The roads were pretty-much one continuous traffic jam all the time we were here, with the added 'bonus' of the usual French driving temperament and matching skill-sets. You're safer on the footpaths (probably!) 👍. Having said that, they do seem to let pedestrians take priority on Zebras!.
The storm never came, but the heat was on… and worse, so was the humidity! It was turning into one of those days where for these two Brits, being INSIDE, in an air-conditioned room, was the better choice. Oh, and we've just discovered that the Apartment owner has set up pretty much all the major streaming services on the TV – Netflix, Prime Video, Disney+ and others are all here, so you can guess how the afternoon played out! 👍😉
Well, that's it for today! Just a final check before we retire… Blog posted ✅. All AC units OFF ✅. Phones on charge ✅. Check contract is still running for that rooster! ✅.
Sleep well! See you Saturday! 💤💤💤💤. Tomorrow we're taking the Ferry westwards, across to the island of Mo'orea.
---
Camera Roll HERE
(Updated Daily)
---
Missed a Post?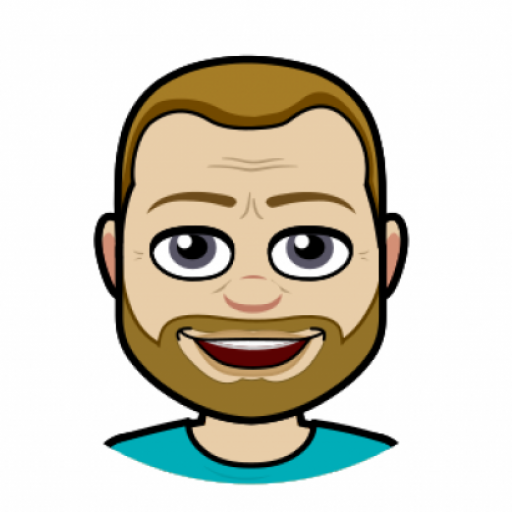 I got into blogging quite late in life, not publishing my first post until 2004 – well into my 40s!  My lifelong love of technology and communication (in all its forms), together with a fondness for the art of writing seemed to be the perfect combination to contribute a few words to the online community. But I'm no Samuel Pepys! If you're looking for deep and meaningful comments on a variety of subjects, then you've arrived at the wrong site! I only pen for pleasure! On average, my posts appear about twice per month, covering family & friends, cinema visits, eating out, holiday experiences and techy stuff. Oh, and as this is my hobby, there are no sponsored links nor adverts here – it's all done with love!
I hope you find it enjoyable, interesting and occasionally, even helpful!