Reading time:
7
minutes...
Saturday
15th April
Papeete, Tahiti – Day 2
Morning Readers! Thanks for your continued readership. Today, is our last full day here in the Apartment in Papeete, Tahiti and we're taking a Ferry trip to the island of Mo'orea (the little one on the left, below!).
Looks like the weather is similar to yesterday, but with an increased chance of a downpour or five! 🙄☔☔
Those interested to know whether our 'hit' on the noisy rooster from yesterday was successful or not, read on… Well, 4.28am (yesterday's rather loud chicken-based alarm call) came and went (a good sign!). Unfortunately, 'Rocky' had now begun to play mind-games and just as we thought he was 'no more', at 5.06 am, he burst into full song!
Ah well, that's another early rise for us both! 😟
For those who might have just joined-in, for a quick summary of our holiday plans, click on 'Paradise Found' below 👍
Paradise Found! (click here)
Well, this is the BIG one! Probably the most varied and lengthy holiday we've ever taken!
As you can guess from the title, this 28-day jaunt near and around the Pacific Ocean involves land, air and yes (a lot of) sea! We originally planned to do this one a few years back, but Covid got in the way! But on a positive note, at least we've had plenty of time to pack!
Our Pacific Paradise began by heading to Heathrow by taxi, then taking the Virgin flight to San Francisco where we spent three days exploring the city. Next, it was back on a plane to take us to Tahiti for two more days (our last full day is TODAY. We then pick up the Oceania Regatta for an 18-night cruise exploring French Polynesia (taking in the islands of Bora Bora, Rangiroa and Nuku Hiva). It's then north towards the Hawaiian Islands. After twenty-six days, we disembark in Los Angeles, where we round it all off with two days in Venice Beach, before flying home to Heathrow, again courtesy of Virgin. Phew! 😁
About Mo'orea…
Mo'orea is only 25km (14 miles) from Tahiti resulting in a short high-speed Ferry crossing from the main port in Pape'ete. It's now famous as a honeymoon destination and for growing pineapples and vanilla (but maybe not at the same time). Captain James Cook visited the island in 1769, swiftly followed by hordes of god-fearing, bible-bashing missionaries, all determined to top up their tans and convert the local population.
We'd always planned to make an early start on this journey, so Rocky, our alarmed Rooster had actually done us a small favour. Our day began, just as yesterday, as we took the short walk to the Ferry Terminal. We had a bite to eat before boarding the Terevau Ferry.
Getting there…
Currently, there's a choice of two Ferry companies – Terevau and Aremiti. The only difference seems to be the journey time – 30 or 45 minutes respectively. The cost of the tickets varies from 1200XPF (Terevau) to 1700XPF (Aremeti) for a single foot passenger (not sure what happens if you're married or you have two feet, though!) 😉. So, that's roughly between £9-£13 each. There are numerous crossings per day and the only challenge that we observed was that it's very popular if you want to go by car and so, vehicle spaces sell out very quickly. More details HERE.
It was much cooler today (thankfully!) and so we didn't feel like a couple of dish-cloths by the time we arrived. We had already checked out the departure times of the Ferries and that gave us enough time to enjoy a light breakfast before boarding.
Maybe we should have seen it as a 'bad omen' – the heavens opened!
This was a serious downpour, but luckily, the Breakfast Bar had a roof!
Our transport arrived and all we needed to do was buy some tickets! Sounds easy… it wasn't! Everyone we asked, said that the ticket office was downstairs, in spite of there being ticket offices on the floor where we had Breakfast. We assumed we'd mis-heard the their replies and stayed where we were, but those tickets offices remained closed, even though the Ferry was now boarding! The clock was ticking, so we needed to get a ticket! In the end, we asked another member of staff and this time, we located the booths on the outside of the Terminal (how illogical!). Phew! We got aboard with just minutes to spare, only to find that the Ferry didn't leave on time anyway! So far, so stressful, but at least we were now on our way to Mo'orea aka "Tahiti's little sister".
It was a smooth journey (busy too!) and we were looking forward to seeing what all the fuss was about with this smaller island. 👍👍
As we landed, exiting was all a bit confusing. Traffic outside the terminal was gridlocked waiting to pick up passengers – and that was just the beginning of four hours of our lives that neither of us are ever going to get back! 🤔. Fancy a drink in the Terminal or maybe a nibble? – No chance! Any tourist information? – Nope!. How about a local map? – No way! 😡. Welcome to Mo'orea!
"Idyllic", "Tourist-friendly", "Well-signposted", Easy to get around", "Plenty of places to eat and drink"
…are just a few of the superlatives you'd never use for Mo'orea! (well, not during our visit anyway!). We've travelled to many unusual places in our lives, and where a combination of our intuitiveness and following the tourist signs has always served us well! Not today! First, there had to be some signage! OK, if we injured ourselves we saw the one for the hospital, but that was about it! On exiting the Terminal, should we turn left or right? We tried right… and led to a path that soon became THE road. About turn! 😮.
On turning left, things improved marginally… where the path lasted a lot longer (about 100 metres) and then we found ourselves walking along the BIKE LANE. And out here, that's MOTOR-bikes and mopeds! They say 'first impressions count' and we were already seriously UNimpressed.
OK, to be fair, if you like your surroundings to be 'close to nature' then this place might do it for you, but for us, there are only so many 'vegetation meet the water' scenes before it gets tiresome!
OK, I did spot a crab… and then another, but really? It was hardly the highlight of the holiday so far! And then it began to rain again! 😟. We got to a point where we considered how much further we would walk before we gave up, heading back to the Terminal. Things didn't improve and after another ten-minutes we still hadn't passed a single building that offered anything to eat or drink, nor anywhere that even hinted at: "Tourists, welcome to Mo'orea". But hang on a minute, this is the 'island for honeymooners' where some of the properties cost almost $5m dollars. In reality, this was like Lundy Island without the people, premises, pubs or puffins! Had we missed something really obvious? Had we been dropped at the wrong island? Honestly, it did cross our minds!
We decided to keep going, in spite of the rain, surely we'd hit the 'main drag' soon enough?
We didn't!
And just as we thought 'sod this' (and just before the hallucinations began) we thought we saw, through the driving rain, a massive supermarket up ahead! Surely not!!!!
It was!
A quick rub of the eyes soon revealed that we weren't hallucinating at all. Unbelievably, out here, in the middle of nowhere, with no other shops, bars, restaurants – ANYTHING, there was this shiny and very large supermarket! I know Mrs P and I like a bit of regular retail therapy… but here..? 😉. And it sold EVERYTHING (apart from maps!) 🤔
We still couldn't quite believe it, but we took advantage of our find and stocked up on provisions for tonight and breakfast tomorrow! Every cloud ehh?!?! The experience brought a wry smile to our face (we hadn't seen many of those so far today!). On leaving, we decided to give up locating the 'main drag' and headed back towards the Terminal. It was now raining again too! This day was turning out to be a major disappointment!!
We thought that ideally as we got within sight of the Terminal a Ferry was arriving, that would be perfect – and one WAS (Amereti)! We quickened our pace and were soon queuing with gazillions of others (more queuing! Yuk!) all with the same idea. To say it was chaotic, would be an understatement, and we just managed to get our tickets with literally seconds to spare! We were so close to missing it altogether, they sent us up the vehicle ramp to shorten our walk.
On the journey back, we reflected on today's 'adventure'. Our honest opinion is that the island is just NOT geared-up for impromptu tourists like us. We saw no-one else walking like we were, so we concluded that maybe GUIDED GROUP tours are the thing here. Or newly-weds simply have a car pick them up at the Terminal to whisk them off to their retreat somewhere amongst the greenery. Perhaps it's the 'natural beauty' of the location that gives it the 'wow factor', but for us, it simply lacked any memorable experiences (well, apart from the supermarket). I'd really like to hear from others who've been here to help us understand why it just didn't click with us two! Clearly, the Terminal is not strategically located in relation to the island.
Back in the Apartment, we checked all our Guide Books for any further clues as to 'opportunities missed' today. Nothing!!! 🤔. Well, at least it only costs us around £40… and I did see two local crabs and a car! 😉
---
So far…
Well, we're now a week into our holiday and it's passed really quickly. We've really enjoyed everything here in Papeete (apart from 'Rocky's impromptu alarm calls!). It feels quite French, but its look is tropical! 🤔. The freedom of having our own Apartment has allowed us to do things at our own pace and in our preferred order – something that will be somewhat lacking on the Cruise. Language has NOT been an issue, and where a rudimentary grasp of O-Level French (even though Tahiti has its own dialect) will get you by. But, in a typical French way, they do like you to, at least, make an effort! 👍. Bon!
Our Apartment was of a superior standard and exceeded our expectations by quite a margin. Our host (Marie) was easy to contact by email or phone and always very helpful. For photographs of the Apartment, check out my Camera Roll HERE. You can book it through Booking.com and you may be able to also get it through AirBnB and others. The Booking.com link is HERE. Their full address is Servitude Frogier, Papeete, 98714, French Polynesia – take the next right after the recently erected memorial to Rocky the Rooster! 😉
Tomorrow, it's time to say goodbye to Papeete, re-pack and finally grab a taxi to the Cruise Terminal ready for the next phase of our mega-break – the Cruise, aboard the Oceania Regatta, leaving at 9pm. Given the late departure time, we might just sneak ashore and take a final look around the town before the official 'off'.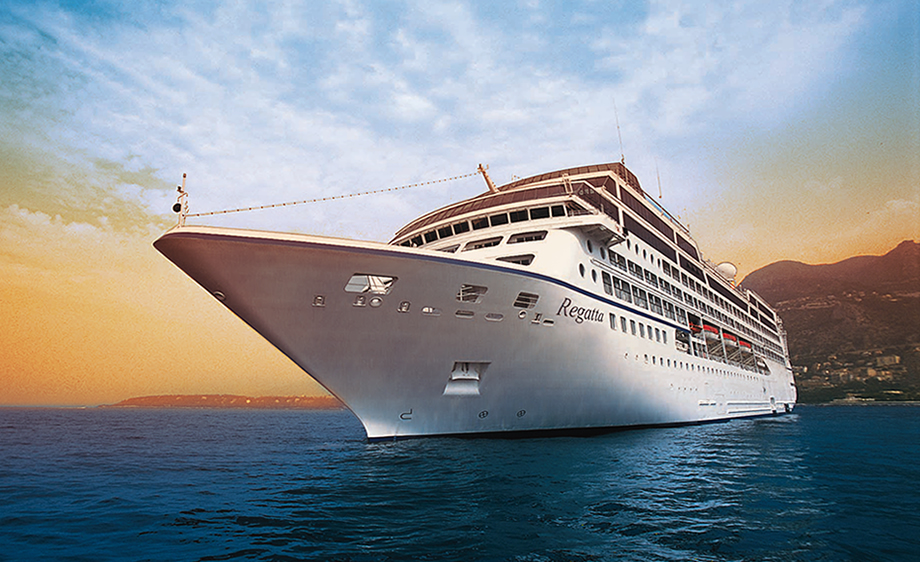 Again, thanks for all the positive feedback about the Blog. Current views so far are a smidge over 400 (which is a great start). We hope it's helped those of you who might follow in our footsteps to get a sense of what it's like out here. 🍻🍻
---
Camera Roll HERE
(Updated Daily)
---
Missed a Post?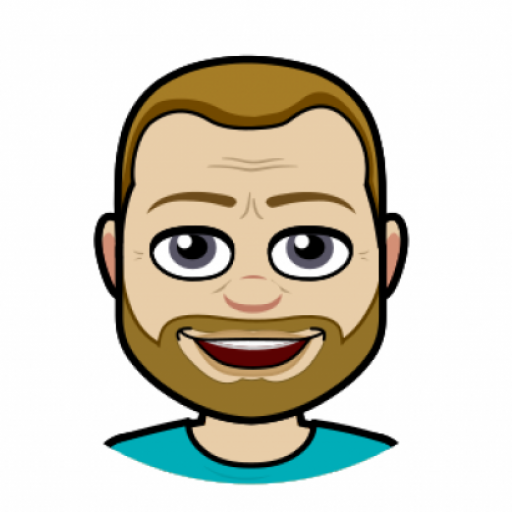 I got into blogging quite late in life, not publishing my first post until 2004 – well into my 40s!  My lifelong love of technology and communication (in all its forms), together with a fondness for the art of writing seemed to be the perfect combination to contribute a few words to the online community. But I'm no Samuel Pepys! If you're looking for deep and meaningful comments on a variety of subjects, then you've arrived at the wrong site! I only pen for pleasure! On average, my posts appear about twice per month, covering family & friends, cinema visits, eating out, holiday experiences and techy stuff. Oh, and as this is my hobby, there are no sponsored links nor adverts here – it's all done with love!
I hope you find it enjoyable, interesting and occasionally, even helpful!