Reading time:
3
minutes...
Who goes there? Well, actually, quite a few people, it seems. Holt isn't a very large town (pop. c4000), but it IS very popular – and it was certainly worth the two-hour drive from ours! 👍. Holt is a Georgian Town full of independent shops and even sports a few 22kW EV chargers too! The perfect combo for us two! More information about Holt HERE.
9.53am: We're off! Just under 100 miles to go!
We've been there many times before, where wandering along the high street feels like a real trip back in time to the 'good old days' of the thriving high street. Whether it's those independent shops (including the well-known Bakers and Larners Department Store happily serving the locals and out-of-towners for just over 250 years!) or just the 'twee' feel of the place, it's always a treat to visit this large slice of yesteryear.
Kings Lynn
11.23am: But before hitting Holt, we stopped off in King's Lynn for a comfort break and a quick look around the big Sainsbury's there (opened back in 2012). We haven't been to King's Lynn for quite a while and my only memory of the Sainsbury's was the 'older' store (still) located in the Vancouver Centre, Paradise Lane that first opened its doors in 1972. This newer site is located off the A47 where the Campbell's Soup Factory used to be.
I've seen a few Sainsbury's in my time (it was my day-job, after all, for nearly 20 years!) but I think this is the LARGEST I've ever been in! As an ex-retailer, it ticked all the boxes – clean, tidy, full… and a cafe! 😁👍.
After the delights of a coffee and a nibble, we said goodbye to Sainsbury's and headed for Holt.
12.55pm: Just under an hour later, we arrived in the town. Our first duty was dropping in to visit Helen, one of my ex-students from my past technology classes in Rothwell. Helen was one of my most enthusiastic delegates, and I was always pleased to assist her and her hubby, Robert with additional techy-challenges outside of the classes. It was good to see Helen again (Robert was in Brighton on his way to see Brighton v Crystal Palace!) as I think the last time was pre-pandemic in 2019.
After a really good catchup, helped along with a cuppa, a sausage roll and a slice of local cake, we said our goodbyes. Next stop? The town centre for a nose round and to locate our bed for the next few nights.
Boy, it was cold! After locating the promised GeniePoint EV Chargers, we were soon connected (after downloading yet ANOTHER app, to make it all happen!) and thenleaving the car to 'do its thing'. Luckily the Chargers here are all TRIPLE-phase meaning that the charging speed is a fair bit faster than charging at home. Costs per kWh (peak) at the time of writing, were 75p/kWh (Off-peak is 8pm until 8am at 57p/Kwh) but the system seemed to only want to charge us 45p/kWh! Happy days! 😊
A Trip Back in Time!
3.15pm: Welcome to the famous Bakers and Larners. There's a bit of everything on offer here, all trapped in a time-warp from days-gone-by. Suited us! 😁👍
Actually, that's not quite fair, as the photo above shows. It had a makeover some years ago to bring it up-to-date, and in some respects, that 'freshening-up' process has given it all a fresher, lighter and more modern feel throughout. That is, until you visit the food hall! With every product label facing the front, a near 100% level of fill and with all their products attractively presented – it was like Sainsbury's used to look, back in the 70s!
And I mean that as a compliment! It was fun to look around and see the displays looking as if someone actually cared about every can, every bottle and every packet! Splendid stuff! Did we buy anything? Of course we did!!! 😁
Bed for the Night!
4.02pm: The Kings Head in Holt was only a short walk from the car park, and we were soon checking-in.
Inside the King's Head
(Actually, that's one of my more powerful titles!) 😉
Here we are in Room 1 and we're seriously impressed! For a Pub B&B with only three rooms on offer, ours was seriously well-equipped. We've even had a small kitchen area to prepare food if we needed to (we didn't!) plus a very spacious bathroom and a super-comfy bed! And at just £125 per night, it was incredibly good value for the area. This Pub was punching well above its weight!
Slightly unusually, for a B&B, the second 'B' was somewhere else! Not the greatest of challenges, as it's only another short walk to Byford's, just across the road. The Pub here does however provide basic evening meals, so for tonight, we're eating IN.
6.30pm: The Pub's Eatery was already buzzing when we arrived for our 6.30 booking – a good sign surely!?
It wasn't the classiest of offerings, but the portion sizes were generous (and we do mean generous) and the service prompt and, above all, professional.
Two Courses with Drinks saw us with change from £50 and absolutely NO room for a Dessert! We were both stuffed!
7.40pm: We waddled from the Pub back to the car park to double-check the car-charging had completed (it had!). Tomorrow, we're heading for Norwich and a look around the City.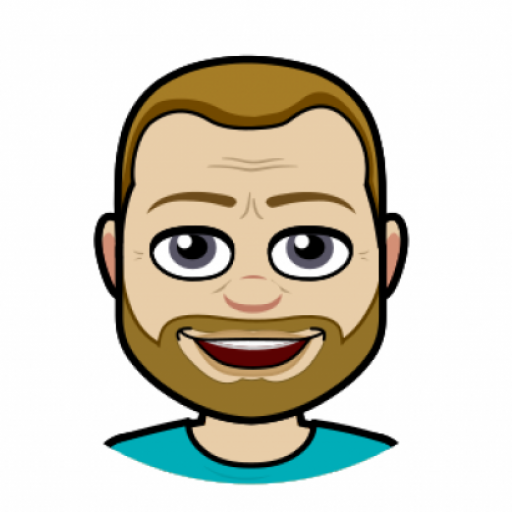 I got into blogging quite late in life, not publishing my first post until 2004 – well into my 40s!  My lifelong love of technology and communication (in all its forms), together with a fondness for the art of writing seemed to be the perfect combination to contribute a few words to the online community. But I'm no Samuel Pepys! If you're looking for deep and meaningful comments on a variety of subjects, then you've arrived at the wrong site! I only pen for pleasure! On average, my posts appear about twice per month, covering family & friends, cinema visits, eating out, holiday experiences and techy stuff. Oh, and as this is my hobby, there are no sponsored links nor adverts here – it's all done with love!
I hope you find it enjoyable, interesting and occasionally, even helpful!