Reading time:
4
minutes...
Morning all! 👍. It's Day 2 of our short break, staying in Holt, Norfolk.
---
Click to catch up
with yesterday's Post
---
5.55am: Well, it's still dark outside, but judging by the sound of traffic passing the Pub, it's going to be a wet one here today! But maybe we'll be lucky elsewhere? After breakfast, we're driving to Norwich.
A slightly better outlook for Norwich!! 🙄
"Parker?"… "Yes, m'Lady!"
A word to the wise about parking in this quaint town. As you might expect, it's challenging, with single and (mostly) double yellows everywhere. There are car-parks BUT (and it's a significant but) they start charging from 8am in the morning, so don't expect a long lazy lie-in – one of you is going to have to pay for a ticket as the very first job of the day! Albert Street/Chapel Yard is the largest – and the busiest!
7.50am: Our B&B – The Kings Head in Holt has been a real find, where the staff and accommodation has been excellent. Slightly strange though that our breakfast is elsewhere, across the road, at Byfords (in truth, a competitor). Luckily, it was in the direction of the car-park for that all-important ticket!
8.05am: Well, Byford's was a well-oiled machine! Even at just after 8am, it was filling up with non-residents (it's also a B&B and they were queuing too!). Service was swift and we were soon tucking in!
Given the generous portion-size, we made it our main meal for the day. One of the disadvantages of the window-seat was that we could see how the weather was outside. It was still raining slightly and everywhere looked a bit sorry for itself – maybe that's why Byford's was so busy, so early?!?!
8.45am: With breakfast over, we took the short walk to the car park and headed for the Park and Ride close to Norwich Airport. We could have driven into the centre of the city by car, but parking is also 'challenging' and the route into the city often very busy.
Airport Park & Ride
9.33am: It was a hassle-free journey over to the Park and Ride and to make things even better, the weather was beginning to improve. Most of the roads and paths were now drying up and it was definitely getting warmer. There was a Bus waiting (the 501) and after showing my Bus-Pass its inaugural presentation, we were 'all aboard' for the princely sum of £5.20 return (mine was just £2!).
Just 20-minutes later, we were in the heart of central Norwich, where we decided to get off and look around Norwich Cathedral. The weather was still improving! 👍😁
Norwich Cathedral
Norwich Cathedral can boast it has the second-largest cloisters in England (Salisbury is No. 1). Construction began in 1045 and was completed in 1145.
Norwich Cathedral also has the second-largest spire in England, second only to… you guess it, Salisbury, again!
The Cathedral looked fantastic from whichever angle you chose, and we found the Volunteer Guides to be really helpful in bolstering our knowledge of the Cathedral. A really worthwhile visit. It's currently free to get in, but they encourage a minimum donation of £5. Well worth it, in our view! 👍
10.45am: On exiting the Cathedral, there was no sign of any rain and the temperature was now up to a healthy 13 degrees! 😁. Whilst the weather was on our side, we continued to wander around the City. Next stop was the famous Elm Hill, so-called because of the number of Elm trees that have grown there. Many buildings date back to the Tudor period (although the area is said to be much older) and it was all very photogenic.
We can testify to the authenticity of the cobblestones! Luckily, I'd left my heels off today!!! 😊.
Next, we wandered past Norwich's famous open-air market. It was then that we began to notice how busy the area was. If currently, we are all being asked to 'tighten our belts' clearly, Norwichians don't wear belts! 😊. It was good to see the Market and the surrounding shops doing so well – the whole area was really 'buzzing'!
Retail Therapy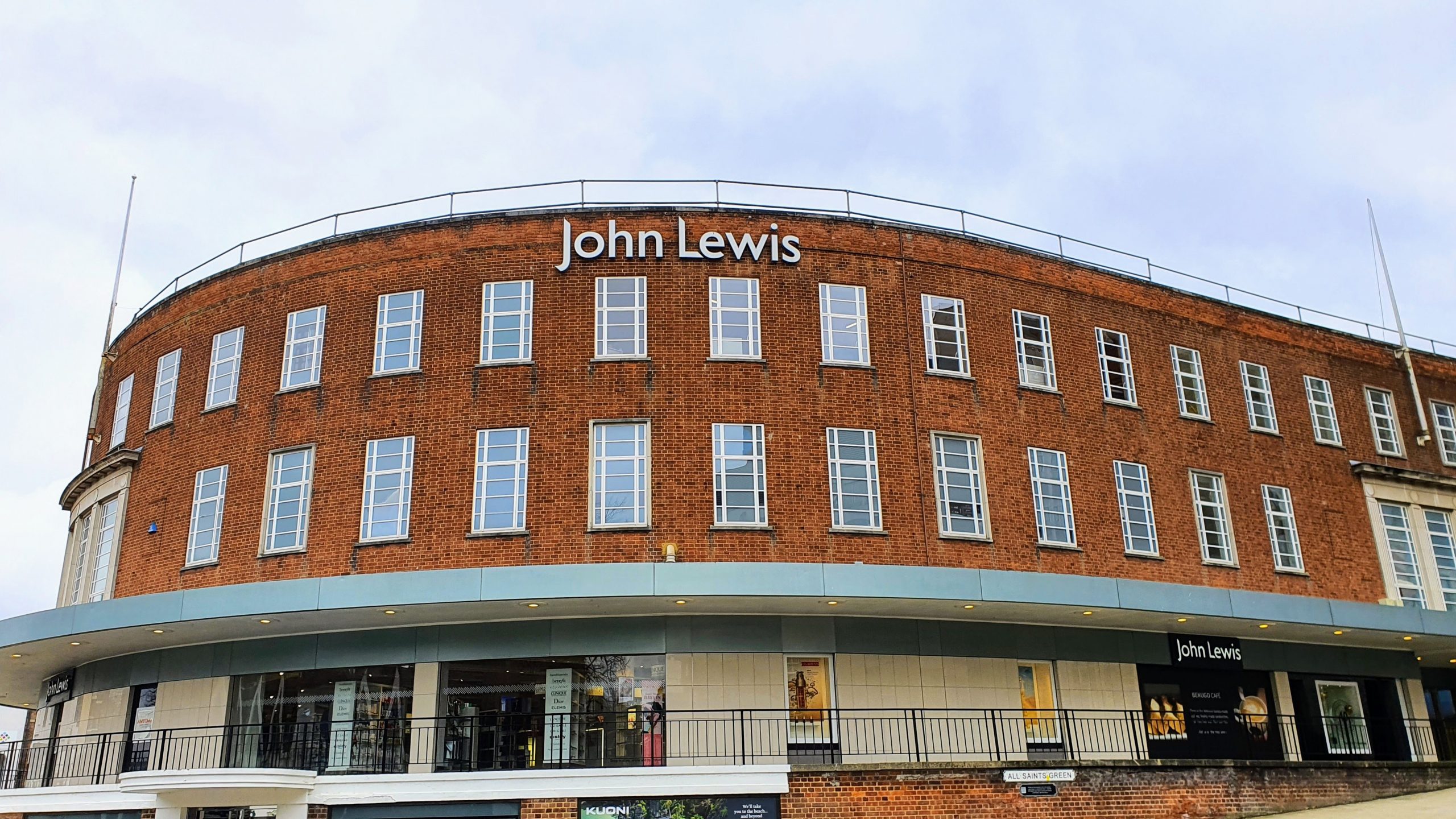 11.24am: Time for daily dose of retail therapy and take a look around M&S (busy, busy!) and then John Lewis. With JL in the news recently for a downturn in its fortunes, it was good to see at least this one 'hadn't seen the memo'. Like elsewhere, based on the number of customers, it was really doing well! A little ironic then as we heard on the news that their staff won't be getting their bonus again this year and even more job losses are on the way for this beleaguered retailer! 😟
We threw a little bit of revenue their way by having an early (but very light!) Lunch!
Wot? No Castle!!
12.35pm: It had been great fun returning to Norwich. We hadn't been here for a good many years, and it was great that the City appeared to be thriving! Being a couple of ex-JSers, we even had time to find out the 'fate' of two Sainsbury Branches that were operational back when we were! Both 'Anglia Square' and 'St Stephens' are now Poundland stores! (well, at least the buildings are still there and they're both still very recognisable as to who their previous owners were!).
We picked up some sandwiches for our evening meal (there was no way we could face the volume of food that we got through last night!) — and headed for the nearest bus-stop. I know what you're thinking… They've been to Norwich and they haven't 'done' the Castle! Well, there was a good reason for that!
The Castle is undergoing some SERIOUS renovation and repair and a lot of it is currently closed to the public. There's been a crane outside since 2020, whilst £13.5m is spent on transforming this iconic part of the Norwich skyline. We decided that we'd rather enjoy the experience when the project is fully completed which is planned to be revealed 'some time in 2023'.
1.17pm: With the sun (almost) shining, after showing off my bus-pass for only the second time since I received it (!!!) we were soon back at the Park and Ride and enjoying the drive back to the B&B. With Ann behind the wheel, we arrived back in Holt in good time.
2.01pm: We had a final look around some of the Boutiques before chilling-out in our room for the rest of the afternoon. We're travelling home tomorrow after breakfast.
It's been a great short break! Holt has been as attractive as we remember it, and it was good to revisit Norwich again after all these years! It was also great to see the retail scene there bucking the trend for high-streets. We really only (re)scratched the surface there today, and we both feel a return visit is on the cards. The King's Head (our B&B) has been a real 'find' and I'm sure we'll be staying here again as a base for when we're exploring this part of the UK in the future.
---
All the photos
(and none of my chat!)
HERE
---
See you on the other side – this is us signing-off for this one! 👋👋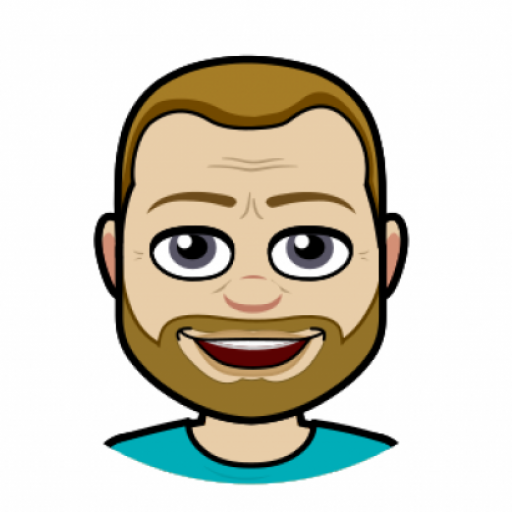 I got into blogging quite late in life, not publishing my first post until 2004 – well into my 40s!  My lifelong love of technology and communication (in all its forms), together with a fondness for the art of writing seemed to be the perfect combination to contribute a few words to the online community. But I'm no Samuel Pepys! If you're looking for deep and meaningful comments on a variety of subjects, then you've arrived at the wrong site! I only pen for pleasure! On average, my posts appear about twice per month, covering family & friends, cinema visits, eating out, holiday experiences and techy stuff. Oh, and as this is my hobby, there are no sponsored links nor adverts here – it's all done with love!
I hope you find it enjoyable, interesting and occasionally, even helpful!