Reading time:
4
minutes...
Friday, 30th December 2022
Morning loyal Reader!
It's Day 2 and here we are on our New Year 'getaway' with Jo, Janet & Carol at Church Farm Holiday Park in Aldeburgh, Suffolk. We arrived yesterday evening around teatime, and were soon settling into our new home – Alde Lodge – a very (very!) well-appointed static home (aka a mega-caravan sans wheels!) that was just a short walk to the town AND the beach.
---
---
Alde Lodge
Static Homes have gone very up-market since the last time I stayed in one! (circa 1873) 😉
Today, weather permitting, we're planning to catch up with an old friend, who since retiring, has made Aldeburgh his home; Check out Aldeburgh high street (last visited in 2014); Wander along the sea-front and then finish the day with a visit to the AA Rosette adorned 'Regatta' restaurant.
11.00am: We don't get to this part of the UK very often and so made the most of this visit by catching up with good friend Philip P now that he's retired and moved to Aldeburgh. I think in kinder weather, we might have walked to theirs (it was only about a 25-minute stroll) but 'kind' was not how we'd describe the weather conditions today – instead, cold, wet and windy! 🙁. We met Richard, his partner, and the four of us had time for a very relaxed and leisurely natter.
Aldeburgh High Street
Next stop? The obligatory visit to quaint Aldeburgh. The High Street was packed both with shoppers AND cars, nose-to-tail. Consequently, finding a parking space nearest the shops was just how we remember it – pretty much impossible. Jo, Janet & Carol had got there before us and had already sampled a few of the wares by the time we arrived. Eventually, we found a parking spot away from the crowds, nearer the beach where £1.50 bought us four hours of parking (and a perfect view of the shingliest beach in the UK).
Wow! Was it busy! If the nation is supposed to be tightening its belt because of rising prices – then the crowds here clearly weren't wearing any belts! You name it, Aldeburgh was selling it! Even at a cool 7℃, I saw someone eating ice-cream! (obviously, a local!) For the rest of us, it was hats and gloves weather! Brrrr! 🥶🥶.And, if an abundance of people AND vehicles wasn't enough – there were the DOGS! No cross-breeds here (obviously!) – every four-legged friend was a 100% thoroughbred! 👍😀.
We all met up at the well-known Two Magpies Bakery & Café. Given that we were in separate cars, all we needed to do was coordinate our whereabouts and timings. Ordinarily, this would have been the simplest of tasks – but not today! When we were last here back in 2014, I lamented the lack of mobile signal from (my then mobile provider) O2. Fast-forward seven years and we experienced exactly the same problem. In fact, it was marginally worse this time, where calls to Vodafone weren't being picked-up either!
12.57pm: When we did all meet up, we were soon seated and choosing from the lunch menu. It was all super-tasty, and we all exercised a little restraint (even me!) knowing that we'd be eating out tonight.
I settled for their Turkey & Stuffing Brioche, a sort of fancy Christmas-Lunch-In-A-Roll. It was all very delicious, but those 'Desserts'sweet treats' did look tempting!
1.55pm: In a futile effort to walk off SOME of Lunch, together with half of the population of Suffolk, we took a short wander along the High Street. One of the nicer things about Aldeburgh and its retail scene is that the majority of the shops are all individual and not the usual 'chain' store. It gave an increasingly rarer glimpse into how shopping used to be before the interweb took over. Even on a drab day like today, Aldeburgh was buzzing!
The Seafront
2.10pm: If you are looking for a beach sporting glistening golden sand, then Aldeburgh is not the place! In fact, the beach is mostly… SHI…
SHINGLE! The grey skies and wet conditions didn't really show off the town to its best, and where I'm sure, on a hot Summer's day, it would take on a whole new persona. Today, it just looked and felt grotty and there was no way we'd be! 🙁.
Still, the sound of the local tills 'kerchinnging' meant that this high street wasn't going to 'die' any time soon! 💷💷
2.30pm: Whilst Jo, Janet & Carol headed off for a drive around the local area, we continued our daily fix of retail therapy by dropping into the local Tesco Express. It was only about half-a-mile from base camp, and we just needed a few essentials for our meal later this week.
As I've mentioned previously, Alde Lodge is very well-appointed. Ironically, it was a shame, therefore, that before we left when we asked the owner whether the accommodation had a charging point for EVs, we were told that it didn't. It wasn't essential, but it would have been a useful (and convenient) additional feature – 'the icing on the cake'.
So, what follows is just plain WEIRD! Even though it was dark last night when we arrived, Jo had spotted what she thought was a Charger near the front door, right next to the parking area. Surely the owner would know what he had? Wouldn't he? WOULDN'T HE? Especially something so obvious as an EV Charger. Well, apparently not! When we got back from Tesco, a quick try using our onboard cable – and the 'Charger' sprang to life. For free! 👍😀. About 10kW for nought! Now that's a result!! 😉
The Regatta Restaurant
6.00pm: Back to Aldeburgh for our evening meal. The well-known (in these parts anyway!) Regatta Restaurant.
We were there when it opened and it soon filled up. In fact, we could only get a table for 6pm or 9pm!
The Restaurant offered primarily a fish-based menu and it was all very tasty, even if the service was a bit slow to begin with.
Well, that's it for Day 2. Weather-wise, very disappointing, but we've eaten well, and our accommodation, Alde Lodge, continues to impress. Tomorrow, we're off to Southwold and a tour around the Adnams Distillery (We may be some time!) 😉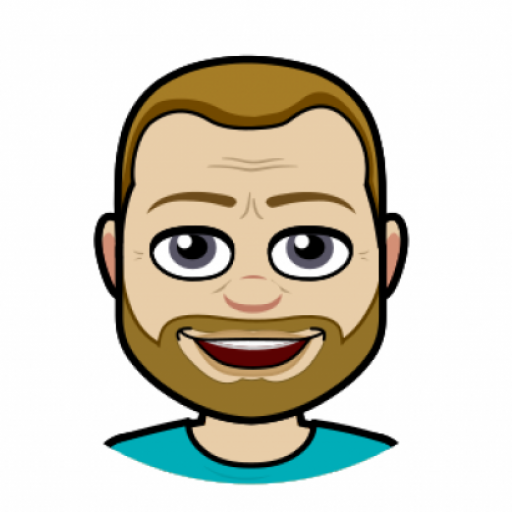 I got into blogging quite late in life, not publishing my first post until 2004 – well into my 40s!  My lifelong love of technology and communication (in all its forms), together with a fondness for the art of writing seemed to be the perfect combination to contribute a few words to the online community. But I'm no Samuel Pepys! If you're looking for deep and meaningful comments on a variety of subjects, then you've arrived at the wrong site! I only pen for pleasure! On average, my posts appear about twice per month, covering family & friends, cinema visits, eating out, holiday experiences and techy stuff. Oh, and as this is my hobby, there are no sponsored links nor adverts here – it's all done with love!
I hope you find it enjoyable, interesting and occasionally, even helpful!