Reading time:
3
minutes...
Day 3: TUESDAY
Morning loyal follower! Today's Blog is sponsored by the letter 'M'!
It's a day of Mooching, Museum, Mates and a Meal, here in a slightly overcast Dubrovnik.
We're mooching around the City, seeking-out the best of the local Museums to understand more of the history and culture here. The Museums vary a lot in quality, so it's worth a Google search first to pick the best.
We're still making the most of our Three-day Dubrovnik Tourist Pass (that gets us in to some Museums completely free – but finishes today) and we'll recommend a Museum later.
In the evening, we're catching up with mates for a meal, Mick, Jane, Phil and Karen H, who, by complete coincidence, are also in Croatia (What are the chances ehh?! – we normally meet in Peterborough!)

8.45am: Our breakfast included Yoghurt – so that's our first experience of some of Dubrovnik's culture for the day (arf-arf!).
The trusty, No. 6 Bus
9.30am: It was now the well-trodden route to the Bus-stop to board the familiar 'No. 6' into the City. In a change to previous journeys, although the Bus was packed, today, someone had thoughtfully located the AC button. So, apart from the Driver driving like Ben Hur, the journey was very pleasant!
10.15: Hitting the ground running (almost) we were soon through the official entrance to the Old City, and heading counter-clockwise round the City Square (can't say that we don't 'live on the edge')
Mooching (1)…
First stop was Church of the Holy Annunciation…
Click on the map for directions from the City Walls
A stunning interior…
Next stop was St. Ignatius Church (now a little more famous as it's located at the top of THE steps from the 'Walk of Shame' scene from Game of Thrones). It's also known as The Jesuit Church.


Again, another stunning interior.
At this point we were all 'churched-out', so we slipped now onto 'M number 2'…
Museum…
10.30am: Of all the Museums in Dubrovnik that we researched online, this one got a series of good ratings. Many had not though – so this was easily our first-choice for learning more about the City – Pomorski Muzej – The Maritime Museum of Dubrovnik.
Click on the map for directions from the City Walls
Spread over two floors (18th & 19th century downstairs, 20th century upstairs), although not particularly large, it had a lot of 'stuff'.
It was scrupulously clean with its exhibits twin-signed including English and all sensibly spaced-out…
All-in-all, a very worthwhile visit! Another M coming right up…
Mooching (2)…
11.45am: Our second Mooch of the day led us to the Harbour…

This was a very popular destination for Tourists, helped no doubt, by the high number of pleasure boats (of all shapes and sizes!)…
…arriving and leaving at regular intervals!
This seemed like the perfect place to put everything n hold and just watch the (sea) world go by! For a moment, I was tempted by the inky-blue water…
…but after watching a Mother and her young daughter take on the waves – and then struggle, I'm glad I didn't! Thanks to everyone who offered advice on Facebook as to whether I should or I shouldn't dive in! I think in the end it was a slight majority for me "to do it" (thanks for that!)


I didn't!
Actually, the more we watched the numerous pleasure-boats leaving the Harbour, the more we were glad we were firmly on dry land (at least today). Boy! these vessels all seemed to be struggling with the strength the waves!
We spent a while watching the boats and soaking up the Sun before heading inland for some liquid refreshment!
12.30am: Off in search of the No. 6 Bus back to base. It was perfect timing as we exited the Walls, there was our Bus just arriving. We were soon on board and 10 minutes later, we were walking back into the Hotel.
A lazy afternoon followed! Then it was our final 'two Ms' for today…
Mates and a Meal…
6.45pm: It was a welcome return to Peppers but this time, it was a table for six. Our friends Jane and Karen H from our Sainsbury days together with their other halves, Mick and Phil, who were also in Croatia. It was a coincidence too good to pass-by!
It was a great meal, spoilt only by the sudden rain (we were outside!) – but we coped!

Tomorrow, it's off to the island of Lokrum (a UNESCO Protected Nature Reserve).
9.30pm: Night-night!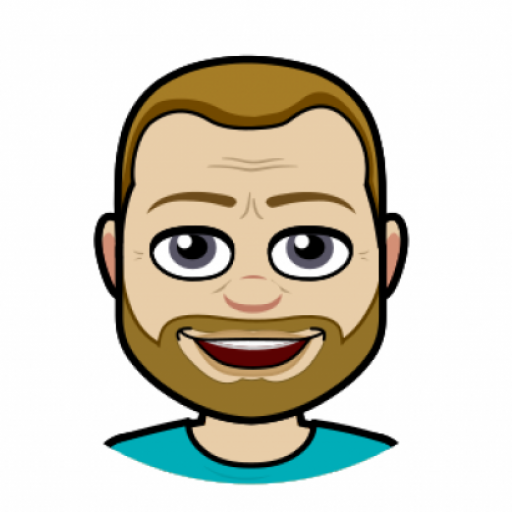 I got into blogging quite late in life, not publishing my first post until 2004 – well into my 40s!  My lifelong love of technology and communication (in all its forms), together with a fondness for the art of writing seemed to be the perfect combination to contribute a few words to the online community. But I'm no Samuel Pepys! If you're looking for deep and meaningful comments on a variety of subjects, then you've arrived at the wrong site! I only pen for pleasure! On average, my posts appear about twice per month, covering family & friends, cinema visits, eating out, holiday experiences and techy stuff. Oh, and as this is my hobby, there are no sponsored links nor adverts here – it's all done with love!
I hope you find it enjoyable, interesting and occasionally, even helpful!