Reading time:
4
minutes...
Day 4: WEDNESDAY
Welcome back Reader!
Today's destination? the island of Lokrum – just a No 6. Bus and a 15-minute Boat ride away!!
As has become our regular routine, it was the short walk/get on the No.6/get off at the City Walls… and then find the Boat that's going to Lokrum!
One of the 'official' Boats to Lokrum
Warning: Tourist Trap Alert – If you're following in our footsteps, choose your Island Ticket Vendor wisely! As you approach the Harbour by foot be wary of the over-assertive sales-people under umbrellas as you first walk through the arch into the Harbour area. Sure, the tickets for the Island are genuine BUT, the 'devil is in the detail' as these will ONLY get you on the Boat and back, but DON'T cover the admission price for the Island itself. They were charging kn100 (£12.50) each for the Boat only (you will need to add on the admission price for the Island at kn120 each when you arrive – around £15).
The official sales-point was a single-manned seat right next to the Boat (photo below – easy to miss!) where they charged just kn150 (£18.75) all in! So you've saved about a tenner each by 'going direct'!
10.00am: As the clock struck the hour, we were off! It was a short 15-minute trip with a very welcome breeze across the Boat.
…with great views of the Harbour as we sailed away.
10.20am: As we arrived at the immaculate clean jetty, we were soon studying the Map (as was everyone else). There's a fair bit to see here today, but again, the weather is very hot and so we'll be taking things s…l…o…w…
Two things became immediately noticeable as the Boat left us…
….first, how quiet it was here, compared with 'down-town' Dubrovnik…
…second, in the air, how strong the scent of pine was!
For first-time visitors, here are a few of the key points about the Island.
The whole Island is a protected Nature Reserve
It's a 'no smoking' Island!
No Dogs allowed
You're not allowed to stay here overnight
It houses a Monastery that dates back to 1023
A lot of Game of Thrones was filmed here
There's a GoT Exhibition – including the Iron Throne
If you like Peacocks, you're in for a treat
There are a few Bars that are quite secluded – very cold beers and good food on offer!
There are areas for swimming
10.30am: First stop – The Gothic-Renaissance Annunciation Chapel (15th/16th century)
For us, the main objective was to climb to the top of the Island – 96 metres above sea-level – and see the views from Fort Royal…

For us, it was a tough-ish walk! Whoever named it: 'The Path of Paradise' needs a slap!!!


I wasn't initially worried about the journey until I saw the first signpost to our destination… '13'?
…where I interpreted the figure as kilometres! Luckily, the brains of the outfit pointed out that these were simply the reference numbers from the Map (1 = Port, 13 = Fort Royal)…
…what a welcome relief!

10.55am: Twenty-minutes later, and after a few stops for breath, we arrived at the top!
How's your Roman Numeral skills?*
*1835
11.15am: Was it worth it? I'll say!!! The views were impressive, where I don't think even our photographs could do it justice!
Slightly surprisingly, the walk down was more tiring. Why? The steep slope meant that every s…l…o…w… step was fighting gravity, encouraging us to walk faster – and with very uneven surface in places, it was an accident waiting to happen!
On the way down, we spotted a new road-sign we'd never seen before: 'No Oldies beyond this Point'
11.35am: Still, we battled on, and with no sign of the Age Police, we arrived at the bottom without incident – but we felt we deserved a reward for our mountaineering skills! We spotted an almost deserted Bar nestled in amongst all the beauty, and it was very welcome!
It was perfect! Super-comfy seating, a cool breeze, and a roof of natural natural foliage helping to keep the place really cool.
The Cheesecake wasn't bad either!

12.15pm: Next stop was the old Monastery…
…that housed the Game of Thrones Exhibition…
…including the Iron Throne from the series. (Well, I did need a sit down, and it was the only chair around!)

12.45am: With the scent of Pine still in the air (now assisted by the scent of two Magnum ice-creams!) we headed for the Jetty to await our transport back to 'noisy' Dubrovnik…
It was on time, and at 1pm, we were on board admiring the Island view as it slowly shrank into the distance…
1.15pm: Wow! What a perfectly peaceful and relaxing day out! This place was totally unspoilt and its natural beauty was 'front and centre'. Well worth the trip!

Then in our perfectly ordered world, Fate stepped in! Unlike our (normally short and empty) Bus journey back to the Hotel, the Bus was even more rammed than normal. The result? Many, including us, couldn't get out of our seats in time to get near the request stop button. We waved goodbye to our Hotel as, just like the Island, it disappeared into the distance.
Some two-miles later, the bus finally landed, with enough 'exiteers' to create space for an escape.
We resigned ourselves to the fact it was going to be a long walk back! But fortune smiled on us, as we realised we were simply on the other side of the road from the end of our normal 'morning short-cut' to the bus-stop. After a quick visit to the local supermarket, we were sorted!

A short siesta later, and we were ready for our meal out tonight. There's so much choice around here, but tonight we're staying pretty local again and trying-out Otto's Taverna, just a ten-minute stroll away.
6.45pm: Off to Otto's!
As things turned out this was our best meal to-date! Super-fast service with a smile, food presented well, and all mouth-wateringly delicious!

…and in spite of all that excellence, it turned out to be the cheapest meal out we've had since we arrived! (kn421 = £50ish)

We finished off the evening with a stroll round the Harbour and back.
9.45pm: zzzzzzz!
Tomorrow, weather permitting, we plan to walk all the way round the Headland.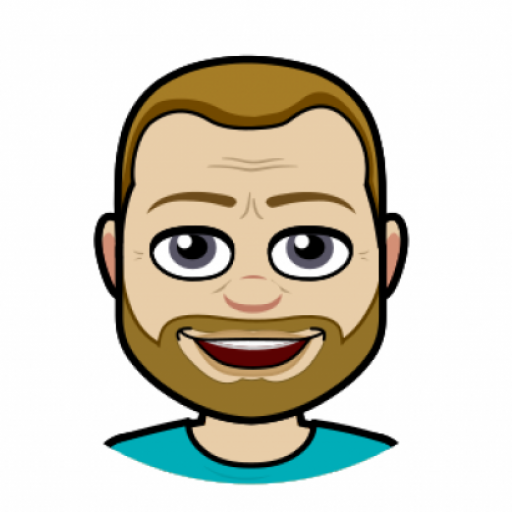 I got into blogging quite late in life, not publishing my first post until 2004 – well into my 40s!  My lifelong love of technology and communication (in all its forms), together with a fondness for the art of writing seemed to be the perfect combination to contribute a few words to the online community. But I'm no Samuel Pepys! If you're looking for deep and meaningful comments on a variety of subjects, then you've arrived at the wrong site! I only pen for pleasure! On average, my posts appear about twice per month, covering family & friends, cinema visits, eating out, holiday experiences and techy stuff. Oh, and as this is my hobby, there are no sponsored links nor adverts here – it's all done with love!
I hope you find it enjoyable, interesting and occasionally, even helpful!