Reading time:
5
minutes...
We slept well, but if we were going to get ahead of the hoards for a visit to the Old City Walls there would be no lying-in this morning!
But, there's always time for Breakfast, so on (a Sunday-unfriendly) 7.40am, we made our way to the Restaurant for the first time, to see what the Hotel had to offer…
…and wow! what a very pleasant surprise. An immaculate looking dining area, where, proudly on offer was a buffet suitable for a hotel twice its size – and it was all of great quality. The coffee tasted freshly brewed and the fried eggs looked as though they'd been served just before we arrived. The service was very efficient too. Still, no time right now, for eatery reviews, perhaps we can stay longer tomorrow! For now, it was time to get going!


The locals here say The Old City Walls can get very, very busy if there's a Cruise Ship due! Guess what? we'd already researched into that, and today it's P & O's 70000 ton monster Oriana – and with it, more significantly, her 2000 passengers! Later on, we were also to discover Tenders in full flow from Silver Muse (a super luxury 'small' Ship) so add to that, the potential of another 600 inquisitive bodies.
Just before leaving on our super-early jaunt, we bought a Three-day Dubrovnik Pass from Reception, costing us 250 Kuna each (roughly eight to the pound, around £30). In turn, this would save us a fair bit, as it included, for three days, using the buses and entry in to various local attractions including today's top venture, Ye Olde City Walls.
The local Bus 'just outside' was our starting point…
…almost…
Although Reception said that the No. 6 stopped right outside, a couple of nearby bronzed Brits, who were clearly 'in the know', advised us to 'walk on a bit' and 'cut off the corner'. We walked with them (just as well, as I would have ended up in Serbia!) and we were soon at a busy bus-stop some 15 minutes away. The No. 6 Bus arrived a few seconds later, and we presented our special ticket from the three-day pass. So far, so good as it was accepted without issue.
Boy, this was a popular route, even on an early Sunday morning! It was packed when we got on, and became more-so as the journey progressed. It might have been (only) 21 degrees C outside, but it was more like 1021 degrees on the Bus… and standing-room only too! Talk about a sweat-box!


The journey only took around 20 minutes – but my t-shirt suggested it felt much longer (yes, it's a talking t-shirt!) Like sardines (surely Croations – Ed) under a grill, we got hotter and hotter, and eventually, we arrived at the City Walls where the Grill Bus emptied its tidal wave of moist mortals, soggy under garments included. It was only 8.30, but the temperature was already on the rise – now in the upper-twenties. As expected, it looked like the whole of Croatia had also arrived in the Town just before us! Lordy, I'd hate to see this place on a BUSY day!


But, the second we were 'on' the wall, all thoughts of sweaty armpits and crowds (not to be confused with sweaty armpits of crowds) melted away, and we began to take in the jaw-dropping views…



There's not enough room here to show all of our photographs, but if you've nothing better to do, click HERE for the rest – hope you like blue skies!!! There were enough steep steps to defeat even the toughest Himalayan Sherpa, and oxygen masks would have been a welcome – some of the fatter brethren were panting hard.


Those in the know (and who also believe in Dragons) will have spotted that the City Walls double as Kings Landing in the series: Game of Thrones. Given the global popularity of the series, you might have expected this location to be absolutely drowning in GoT merchandise, but I'm happy to report, it's all very carefully managed. Sure, if you want to tread the same steps as the famous Walk of Shame scene in series 5, then it can be done, but you have to go looking!
One of the nice aspects of the Wall, is that every so often there is a watering hole with shade for the weary traveller. It's all done very tastefully, and although they are all commercial ventures, they're not 'in your face' – a really nice considerate touch.
We took in more of the views – the terracotta-covered roofs contrasted nicely with the bright blue sky.

Some 60 minutes later, towards the end of the Wall walk, we dropped down to ground-level and paused for a drink at Orlando Café Bar. Like everywhere today, it was packed! – and no doubt, so was their cash register! At almost £27 for (just) a juice, a beer and two coffees, we were clearly in 'tourist territory'! Still, what should we have expected?

Kerrchingggggg! It's a Tourist!
Back on the tourist trail, we left the Bar and discovered a Church Dubrovnik Cathedral just a few steps away. Guess what? it was also packed…

…but it was very cool, and therefore very welcome, as temperatures were now hitting 29 degrees. Next stop, more well-preserved buildings…

After our cooling down period in the Cathedral, we stopped to admire the next batch of architecture. For us, this was one of the stand-out buildings for today. Known as Rector's Palace it dates back to the 15th century. Unfortunately, it was closed for renovation, but would, most definitely, be on our list for 'next time'.

Final shots of the Old Town
A final wander round the Old Town brought us full circle (literally) to where we'd left the Bus. Luckily, there was already a No. 6 just ready to start its return journey. All-in-all, we'd done it all in just over two hours – and we accomplished it all at quite a leisurely place, including our single pit-stop. If however, you do this trip yourselves, consider the heat – the steps and the inclines on the Walls require a fair bit of effort and stamina, but couple it with the heat & humidity, and it's a tiring combo!
We jumped aboard the Bus (a lot cooler and quieter than our journey in) and were surprised to find that our journey back only took around 10 minutes. I still haven't worked out how that was possible – even looking at the official route! (below)
On reflection, our early start had paid-off: we'd seen what we wanted to see and (just about) coped with the almost-30 degree temperature.
We were back at the hotel just after 11.30. We made contact with Mick & Jane and Phil and Karen (who by complete coincidence are also in Croatia on a Cruise), so we're going to try and meet up sometime this week!


The rest of our day was spent lizarding around on the sun-loungers in the Garden at our Hotel.

The view from Sun-lounger No. 39.
It's tough here, but someone's gotta do it!


It would be easy to over-eat here. We're surrounded by dozens of Restaurants, and many of them are within easy walking distance. But today, we've been good! surviving on a hurried breakfast and the gourmet delight that is a Bag of Mini-Cheddars for 'late lunch'. So, tonight, by way of a treat, we're off to the (very) nearby Peppers.


It was all of five minutes travel time! and we were soon seated, even though it was already pretty busy when we arrived just after 7pm.

To start, a Stout… (Ann's on the Cider!)


…then a selection of Breads with Dips…


For Mains, Ann opted for the Salmon dish, whilst I pulled a Duck Burger…
…and we were too stuffed afterwards to squeeze-in one of their Desserts. Total bill: kn593 = £70.96. In our view, worth every penny!
21.15: We staggered back to the Hotel and caught up with some stuff on BBC iPlayer.
Tomorrow, we're heading back into Dubrovnik for a trip on their famous Cable-car.
---
Click HERE for the rest of the photos from our visit to the Old City Walls in Dubrovnik.
---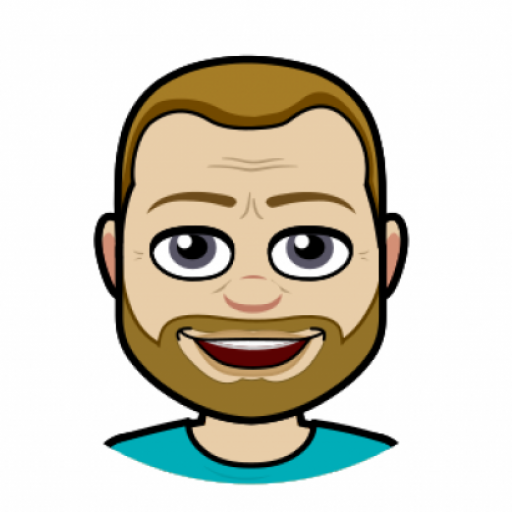 I got into blogging quite late in life, not publishing my first post until 2004 – well into my 40s!  My lifelong love of technology and communication (in all its forms), together with a fondness for the art of writing seemed to be the perfect combination to contribute a few words to the online community. But I'm no Samuel Pepys! If you're looking for deep and meaningful comments on a variety of subjects, then you've arrived at the wrong site! I only pen for pleasure! On average, my posts appear about twice per month, covering family & friends, cinema visits, eating out, holiday experiences and techy stuff. Oh, and as this is my hobby, there are no sponsored links nor adverts here – it's all done with love!
I hope you find it enjoyable, interesting and occasionally, even helpful!