Reading time:
3
minutes...
Crikey! Even by my standards, leaving at 3am is early! We're heading for Birmingham Airport and Dubrovnik for a week of sunshine and culture.
The last time Ann was in Dubrovnik was when she was 12 and we both saw a bit of Croatia back in 2006 as part of a Cruise for my 50th. In fact, this is our first package holiday since, we think, 1987, and it'll be nice to have someone else take care of all the logistics for a change. We've chosen Jet2. We've used the airline before and have been very impressed. Let's see what they're like with their holiday packages!
Given the early hour, it meant there was hardly any traffic on the roads – and even allowing for the 50mph limit on the 10-mile-stretch of the M6, whilst they make it 'smart', we were parked and walking to the Terminal by 4.15am.
Jet2 were their usual efficient (and very smiley-happy) selves, and we were through security and check-in and seated in Costa just before 4.30 am. The Airport was heaving, but I think I managed to bag the last couple of seats in Costa whilst we waited for our 6.40 flight to be called.
The flight took-off on time and to our surprise landed early. The happy-smiley attitude of Jet2 also extended to our Captain who kept us well-informed throughout the flight – in fact, by the time we landed, he was very nearly our BFF!


We were seated in row 20 on a flight that was 95% full. Leg-room was satisfactory, although the seats were a bit on the rigid side (not helped by 'little Johnny' behind me, practising his percussion skills on my seat-back at random times throughout his concert!)

We landed around 10.30, and after a bit of queuing for Passport checking, in contrast, our bags came round on the belt together (I think that's a first) in double-quick time and we were soon heading for the airport's exit – and our final leg of the journey.

This final leg was via the free laid-on taxi courtesy of Jet2 – an almost brand new Mercedes People Carrier – our Driver wasted no time explaining that it 'only had 8k on the clock' and was 'very comfortable'. In the world of driving, some things don't change though and within a second-or-so of him parking to load our bags, he got an ear-bashing from a Parking Attendant! As a result, he had to 'go round the block' once more and find somewhere else to meet us.

Our final destination was Hotel Lapad, a short, twenty-minute journey away…
 
…we arrived just after 12 noon – a full two hours ahead of our check-in time. Would we be lucky and get into our room ahead of the stated time? Err, no! So we slummed it on a Lounger instead!
Great view though!

The weather forecast for today looks very promising, and if it proves to be accurate, it's going to be much the same for the rest of our stay!

Our room is in the newer renovated part of the hotel – Room 517 – and it showed!

A very much 'above standard' Standard Room
Ultra modern decor together with a (mostly) indecipherable set of buttons on the wall and by the bed.


OK, I worked out the main lights, but getting the air-conditioning working was impossible. Looking at the iconography, I could see there were options for phasers and photon torpedoes, but the rest was all a bit confusing!
A quick call to Reception was needed! They revealed (from the comfort of their desk) that our balcony door was slightly open, and so the AC – being the eco-friendly type – had shut down.
They also confirmed there were no weapon controls in the room! (I knew we should have upgraded!) as the additional icons were for extra subtle lighting (so subtle that… well, you can guess the rest!).


With the temperature now heading steadily downwards, Ann took care of the unpacking, whilst I set up the electrics – Phone, another Phone, Tablet, Laptop, battery charger for the camera – and then the internet connection. There was a super-fast WiFi connection (free) in our room and, as we later discovered, pretty good mobile connection everywhere else.
3pm: Our super-early morning caught up with us, and we were trashed! I looked at my watch and it was exactly 2.55 – 12 hours to the minute after leaving home. Cue a short siesta!
6pm: We studied the local paperwork and map before heading out into a now much cooler town!
We took a long slow stroll from the Hotel into round the Harbour (25 minutes) ultimately, in search of somewhere to eat…

…taking in the fantastic views along the way…

It was the perfect temperature for an evening walk – the low 20s – and plenty of others had the same idea.
Eventually, we stumbled upon Bistro Pizza Prova. It had tables outside and there were a few people eating there. Service was 'unhurried' but the food was good. Ann had Pizza whilst I tried their Steak. Both portions were generous, especially Ann's, whose Pizza was about half the size of Corby!

…all washed down with a bottle of their 'black bear' (must talk with them about the typo on their Menu – the bears will be very upset!)

Ninety minutes later, it was all over. We'd had a great meal and the slow return walk was very welcome attempting to walk some of it off!
Tomorrow, Sunday, we're going to head for the Old Town. We've decided to do it first thing rather than later, to avoid the heat!
10.30pm: zzzzzzzzzz!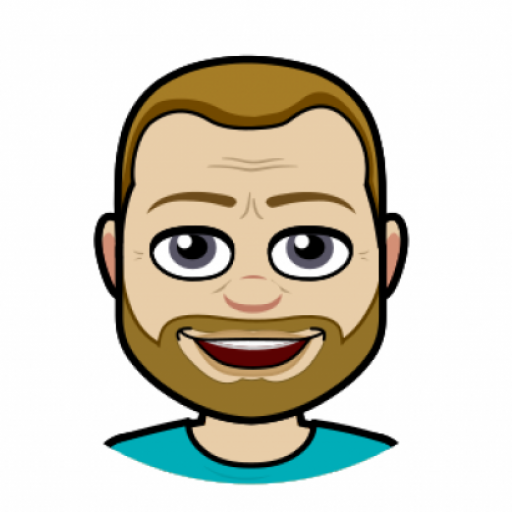 I got into blogging quite late in life, not publishing my first post until 2004 – well into my 40s!  My lifelong love of technology and communication (in all its forms), together with a fondness for the art of writing seemed to be the perfect combination to contribute a few words to the online community. But I'm no Samuel Pepys! If you're looking for deep and meaningful comments on a variety of subjects, then you've arrived at the wrong site! I only pen for pleasure! On average, my posts appear about twice per month, covering family & friends, cinema visits, eating out, holiday experiences and techy stuff. Oh, and as this is my hobby, there are no sponsored links nor adverts here – it's all done with love!
I hope you find it enjoyable, interesting and occasionally, even helpful!