Reading time:
3
minutes...

No, not our home town's answer to Debbie does Dallas, but a first for us – Live Opera in Kettering! We caught the live screening of the 2018 production of Carmen streamed all the way from the Royal Opera House in London. It was also being seen in another 1056 cinemas across 29 countries. Wow!

Initially, it all felt a bit weird sitting in the local cinema waiting for Opera. On the plus side however:-
No overlong excerpts for 'future presentations at this theatre'
A distinct lack of Kettering-ites aiming to use up their monthly mobile allowance by constantly tapping away on their phones
A complete absence of any 'separate conversations' by the audience during the performance
Absolutely no sign of heavy consumption of troughs of chilli and nachos at any time!
For us, that was all we needed for this to be a unique and enjoyable evening at the flicks!
But, clearly not the appointment-to-view event for most of Kettering, as with just 10 minutes before curtain-up, the seats were mostly empty!

However, with all the precision timing of a schoolboy arriving before the morning bell – with just two minutes to go, the Screen peaked at 50% capacity – and that's how it remained as clearly, EastEnders had the edge!
The performance was billed as a 'fresh point of view' of Carmen – and that would mean one of two things: complete incomprehension or (happily, as things turned out) a thoroughly entertaining couple of hours, even though one scene where Carmen – played in super-smouldering mode throughout – by Ann Goryachova was dressed in a monkey suit!!!


Yes, really!!! Answers on a postcard, I think!
Barrie Kosky, the Australian Director was responsible for injecting a new direction into this version of Carmen, and for us, it was a complete delight. Although, it seems that online reviews overnight were very mixed and very polarised – and even its supporters aren't able to explain the rationale of the appearance of King Kong's sister!
But hey!, with the best seats in the house, superb audio (great channel separation!), a crystal-clear picture, and a useful intro piece on-screen thanks to (clearly-a-mother-soon-to-be) Hayley Gittins it set the scene for the evening, and all-in-all, it was very well done. Simply put, a joy for the senses.
Technically speaking, In particular, the 'front-on' camera angle and the subtle mixing of the actual audience noise feeding through the Odeon speakers meant you did really feel like you were there.
The ROH had also maximised the potential of social media platforms for this performance with Twitter, especially, buzzing (in a good way) when I checked during the interval. Perfect!
OK, it was a long production – at 3 hours, 20 minutes – and ordinarily that would have been a real 'test' in the somewhat cramped seats at the Royal Opera House. Additionally, there would always have been 'the joy' of the exit scrum, plus a late night train home (or a night-over, adding to the cost of the evening).
Talking more specifically of costs, if we'd gone to the smoke, we probably would have paid £60 each for tickets (the cheap ones), £40 quid for rail tickets, and another £60 for a meal. Tonight, it was simply a 10 minute drive, a smuggled-in bottle of water, a banana, and a total outlay of less than the price of a full tank of fuel ! It was job done and we're quids in!!


Talking of animals, I need to mention the elephant in the room (rather than the heroine in the monkey suit) – the subtitles! When the production started, we already knew that the it was going to be sung in French, but where was the translation? For the first 17 minutes we were all relying on our recollection of our O Level! Cue a couple of red-face Odeon officials in the audience who snuck-out, and a few seconds later, an ugly on-screen graphic took up a quarter of the screen – just like your DVD player – where [Subtitles ENG] was quickly highlighted and clicked by 'der management'.
"L'éléphant a maintenant quitté le bâtiment"
But it didn't stop our enjoyment – and I think, going forward, this may be our new way to enjoy opera, especially those that we're less familiar with.

Click on the images for larger versions
One final point – be prepared for the chink of fine china (not a racist comment). Clearly, some of our fellow audience had done this before! A bit like the open-air picnics where there's always one group who wants to make it more than it is by bringing their candelabra – tonight we witnessed one group who had literally brought a picnic! During the interval, out came the 'Sunday Best' in terms of crockery and cutlery!
We Brits, we know how to turn an ordinary event into a special occasion!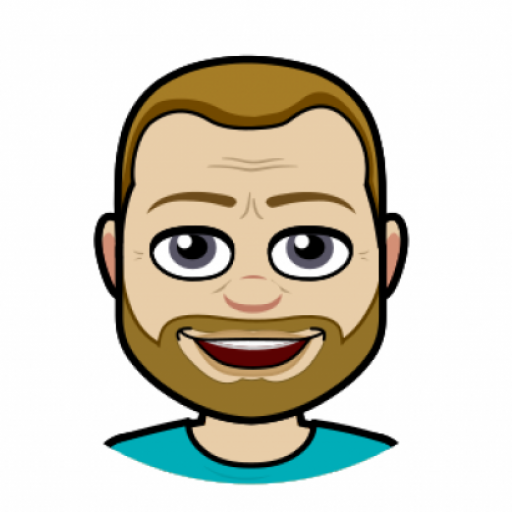 I got into blogging quite late in life, not publishing my first post until 2004 – well into my 40s!  My lifelong love of technology and communication (in all its forms), together with a fondness for the art of writing seemed to be the perfect combination to contribute a few words to the online community. But I'm no Samuel Pepys! If you're looking for deep and meaningful comments on a variety of subjects, then you've arrived at the wrong site! I only pen for pleasure! On average, my posts appear about twice per month, covering family & friends, cinema visits, eating out, holiday experiences and techy stuff. Oh, and as this is my hobby, there are no sponsored links nor adverts here – it's all done with love!
I hope you find it enjoyable, interesting and occasionally, even helpful!