Reading time:
3
minutes...
Turkey on a Bus? No, not a packed lunch! Today, we took the easy way for seeing Istanbul – by Bus! – courtesy of Big Bus Tours. The morning trip was the 'Red Route' and in the afternoon, the 'Blue Route'. Total cost, just under £30 each and that included both routes (free wi-fi too).
The Red Route is a two-hour hop-on-hop-off tour taking in over 20 landmarks. We picked up the Bus near the two Mosques in Sultanahmet, just a short walk from our hotel.
11.15. We're off! It's a cold morning, but they've thoughtfully closed the roof on the Bus to keep the heat in (what heat?) pic In hindsight, choosing to sit upstairs wasn't one of our better decisions of the holiday – Even with the roof ON, it was freezing! Eventually, we moved to the lower deck where it was a healthy +2C

Maybe because it was a Saturday, but the majority of the trip consisted of moving from one traffic-jam to another (Istanbul can be a busy place by car). So, all-in-all, temperature and traffic combined, it turned out to be all a bit lack-lustre. I'm sure if the weather had been warmer, and the traffic quieter, it would have been more enjoyable – over 20 stops should be a really good way to get a sense of scale of this ancient city.
Symbolically (and eventually) we did cross the Bosphorus Bridge from Europe into Asia – and back again.
Because of the continued traffic congestion, our trip got us back to base a little later – at 1.30pm. We decided that as it was so cold (even with gloves, scarves and a double-layer), extreme measures were called-for in preparation for our second bus-trip of the day – the Blue Route.
So, it was a quick walk canter back to the Hotel, grab a hot drink, a nibble and then 'suit-up' with even more layers – and even a hat! (have you seen me in a hat? Scary stuff!)

We had about 20 minutes for the top-up of clothes before the Blue Route departed – and we made it with about 5 minutes to spare. The reason for taking this route was that it took us in the direction of a very, very (very) old Church in the old city – St Saviour in Chora – dating back to 1315. Armed with just a map and a heavy sense of purpose, we jumped off the Bus just a few stops later and headed into what could be described as 'authentic Istanbul'. Of the four people we stopped and asked for directions, none spoke any English, but the international language of 'pointing' and 'waving hands about' worked – and after a thirty-minute yomp (mostly uphill) we eventually got to this unique destination.
Was it worth it? Oh yes! Although the Church was mostly closed-off because of extensive renovation work on its ancient collection of mosaics and frescos, what we did see was beautiful… and some!
We took a more direct walk back to base – a south-easterly direction taking in the following roads: Macar Kardesler Caddesi, Sehzade Basi Caddesi, Vezneciler Cad and then followed the Tram route back to where we'd started this morning. Macar Kardesler Caddesi and Sehzade Basi Caddesi were a bit like Oxford Street back in London although the first 20 or 30 shops (really!) were all Wedding Dress specialists – very bizarre… but definitely NOT a Bazaar!
Still, it would keep most most betrothed guys happy as Istanbul must be one of the few places in the world where you can literally pop next door for a Kebab, whilst the other-half is trying on her wedding shoes!


As we continued our walk, Retail Outlets gave way to loftier matters in the shape of the Monument Fatih…
…and the magnificent Valens Aqueduct…

And of course, you don't have to walk far here to encounter a Mosque you've not seen before – and this afternoon's walk was no exception…
Another 25 minutes and we were soon back to familiar Mosques in the shape and size of The Blue Mosque and the Hagia Sofia – and therefore close to base. We were feeling pretty smug having walked ALL the way back – some four kilometres (which is good for us – and good for us!!). Next stop? Feet up for a few hours before heading out, back into the city in search of an evening meal.
7pm: Off into the City to find some nosebag! We didn't need to travel far – five minutes later, we were being offered a seat in The Han an authentic looking Turkish restaurant, just down the hill from our Hotel.
Compared to a Saturday night back home, it was very quiet – but that meant we experienced great service! pic We managed Starters – Cheese Pancake for Ann, Mince Pancake for me…
…and then the main event – The Han Special Kebab…
…and to finish – A cup of Turkish Tea each…
Oh, and somewhere amongst that lot was a glass of white wine and two beers. Total cost? Just under £47! 🙂 We then took the short walk back to the Hotel for a spot of Netflix. Tomorrow is our last full day here and we aim to see:-
A local Bazaar near the Blue Mosque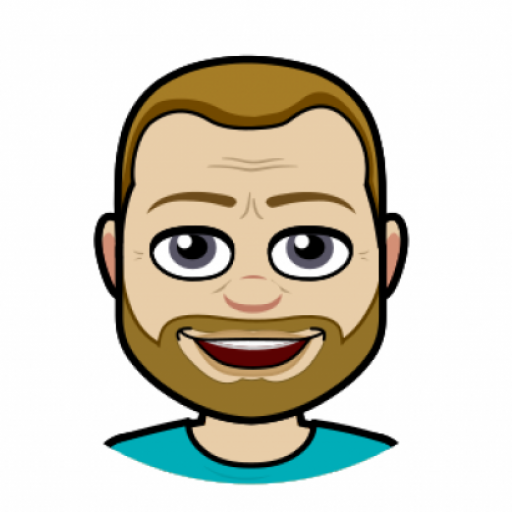 I got into blogging quite late in life, not publishing my first post until 2004 – well into my 40s!  My lifelong love of technology and communication (in all its forms), together with a fondness for the art of writing seemed to be the perfect combination to contribute a few words to the online community. But I'm no Samuel Pepys! If you're looking for deep and meaningful comments on a variety of subjects, then you've arrived at the wrong site! I only pen for pleasure! On average, my posts appear about twice per month, covering family & friends, cinema visits, eating out, holiday experiences and techy stuff. Oh, and as this is my hobby, there are no sponsored links nor adverts here – it's all done with love!
I hope you find it enjoyable, interesting and occasionally, even helpful!