Reading time:
3
minutes...
The Blue Mosque and The Hagia Sophia are right here on our doorstep, but every day we've passed them, the queues have been far too long.
As it's our last full day here in Istanbul, the plan today is to have an early breakfast and try and get to them both ahead of the crowds.
We're also going to squeeze in a local Bazaar near the Blue Mosque and the Cistern Baths.
It seemed to be a good plan as there were no queues at all at The Hagia Sophia. Here are a few facts about the Mosque/Cathedral…
One of the largest Cathedrals in the World
Over 1500 years old
Great examples of Byzantine Art and Architecture
Has also been a Mosque
Now a Museum
There is plenty to see here, and it runs to TWO floors…

…with some stunning mosaics…


…and as you would expect, it's a pretty big place.


Currently though, there's a lot of scaffolding in place as extensive renovation work continues, so it was best to look UP rather than ACROSS!

---
Next stop was Cistern Baths (Basilica Cistern). It was built in the 6th century during the reign of Byzantine emperor Justinian and is an underground chamber filled with columns partly submerged in water. Back in the day, this is where the locals collected their fresh water supplies.
We steered ourselves round a horde of oriental tourists all armed with the obligatory selfie sticks and headed for the ticket booth. Moments later, and for just 20TL (£3.75), we were soon heading down some very wet stairs into the darkness. It was more-or-less pitch black down there save for a few strategically placed downlighters.


There were plenty of signs up to warn visitors NOT to use flash, but that wasn't stopping the hoards of camera-phone users regularly lighting-up the whole place. Clearly some enforcement was required here, if the relics weren't to suffer! It was only the fact that our 'proper' camera was able to function (to a degree) in the dark that we got any pictures at all!


Whilst I recognise to need not to flood the place with lighting, it could have done with some 'smarter' type of lighting – it was almost impossible to see the settings on the camera and I think we ended up deleting far pics more than we kept.

Film fans will be pleased to hear that a James Bond film has been shot here (From Russia with Love) as well as one of the recent Dan Brown novels (Inferno). Worth a look, but watch your step, as it's very slippery.
---
Continuing our Mosque Mania tour, next on our list was The Blue Mosque. Here come those factoids…
Built between 1609 and 1616 years, during the rule of Ahmed I
Erected on the sight of the old Royal Palace
Sedefhar Mehmet Aga was the Project Manager
The Mosque its name from the blue tiles on the interior
Also known as 'Sultan Ahmed Mosque'
Once again, there were no queues and after removing our shoes (placing them in the handily supplied plastic bags) and Ann 'scarfing-up', we were in! Good to see that the officials on duty were suitability-checking head-gear – I saw at least one disrespectful 'twatty' trying to get in by using her 'hoodies hood' as a head-covering' – and it obviously failed because later, inside, she was wearing a brown scarf!


Being an active Mosque, it was a lot busier, but somehow, it all felt a bit lack-lustre

We've seen quite a few Mosques on our travels and I think all-in-all, although impressive, it wasn't quite as 'Wow!' as some we've seen elsewhere. Still worth a visit though!
---
Then it was off to the local Bazaar – not so many Spice Shops though these days, mostly Jewellers and Carpet/Cushion retailers! – Oh, and quite a few obligatory cats too!

This led us to the entrance to imaginatively titled Mosaic Museum – not surprisingly, a museum full of ancient mosaics (from the site of the Emperor Justinian's Palace).

Most of the 6th century finds were from excavations in the 20s, 30s and 50s, these were a great collection from times-gone-by – and all in pretty good condition too!

Impressive stuff and so much variety too! – Eagles, Deers, Snakes, Ducks and a horned, winged Tiger-ey thingy!
---
Our final morning stop was due to be the Carpet Museum but (as we discovered later) some little funster had turned the road sign round and consequently we headed-off in completely the wrong direction. We didn't quite end up in Syria, but it felt like we'd travelled about the same distance!

On re-treading re-tracing our steps, we did eventually find it, but by then, we'd lost the Wilton will to live and headed back the Hotel for some well-deserved R and R!
---
Into the afternoon, and a trip to nearby restaurant territory – just across the road from the Mosques. We settled on Sura Restaurant (but there were loads to choose from) and it turned out to be outstanding, both in service and food quality and quantity.

Then it was back to the Hotel to pack, update the Blogs, ready for the taxi tomorrow morning. We finished the day with a Netflix Binge:- 'Designated Survivor'.

Wow! It's been a great break in the old part of the City and we feel we've got a real measure of the land, the people and the culture. It has been cold though, and I think that 'took the shine off it' a little. Still, I'm sure we'll be back!
"Güle güle" Istanbul!
All the photographs from our short trip to Istanbul can be viewed HERE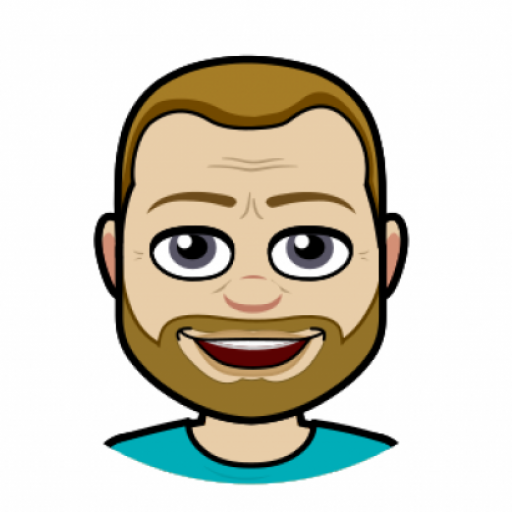 I got into blogging quite late in life, not publishing my first post until 2004 – well into my 40s!  My lifelong love of technology and communication (in all its forms), together with a fondness for the art of writing seemed to be the perfect combination to contribute a few words to the online community. But I'm no Samuel Pepys! If you're looking for deep and meaningful comments on a variety of subjects, then you've arrived at the wrong site! I only pen for pleasure! On average, my posts appear about twice per month, covering family & friends, cinema visits, eating out, holiday experiences and techy stuff. Oh, and as this is my hobby, there are no sponsored links nor adverts here – it's all done with love!
I hope you find it enjoyable, interesting and occasionally, even helpful!