Reading time:
3
minutes...
With Istanbul's 'call to prayer' meaning there was no need for an alarm clock, we woke at around 7.15! Eeek! that's 4.15am back at home! Oh joy!


And to add to the challenges, the weather forecast doesn't look that good either – but on a more positive note, at least it's going to be dry.
First task of the day was to sample our first Turkish breakfast!
There was plenty of variety – cheeses, cold meats, olives, yoghurt, corn flakes, fresh fruit, cheese-filled pancakes, spicy scrambled egg with peppers and chillies – an maybe most surprising of all, Soup-of-the-day!??


With our bellies now full, we planned our day, and after a quick look at the local map, we decided to visit nearby Topkapi Palace and the Istanbul Archaeological Museum. Best of all, they're both within walking distance of the Hotel! 🙂 However, although our two planned visits were on our doorstep, it's very hilly in the old city, and together with the cobbled streets, it took a tad longer to arrive than we thought.
First stop, as planned, was Topkapi Palace and with us being slightly ahead of the masses, we only queued for a few minutes (a lot different from when we left about an hour later – the queue was snaking almost beyond the barriers). We opted for the 'Museum Pass', that for a paltry 85 TL (£17) each you gained access to a whole range of cultural stuff in Istanbul. Well, that's what we expected – and the massive poster on the wall next to the ticket booths suggested the same. Not according to Captain Turk from the good ship Enter Prize (geddit!?), he insisted on 125 TL – in spite of Ann pointing to the 5 metre-tall sign next to his booth. He was having none of it, and so, to preserve Anglo-Turkish relations, we let him off! pic Whatever the price, it was worth it! There was so much to see here and it's all been very well looked after…
Beautiful and colourful architecture…
…Stunning exhibits…
…and plenty of decorated walls and ceilings.
Before leaving, I just had to take a snip snap of this…
---
Next stop was Istanbul Archaeological Museum.
This was just as impressive and included the largest collection of sarcophagi sarcophagusses sarcophaguses sarcophagi we think we've ever seen – and fantastically well-preserved too. Spooky and impressive in equal measure! Wow!
The Museum seemed to be endless (in a good way)…
…with a wide variety of exhibits…
…across multiple floors…
…a lot of it un-earthed when they were excavating the ground for the new Metro system here in Turkey..!
…a few paintings too
…and even a replica boat
…more decorative archways too…
…and totally OTT interiors…
All-in-all a very welcome experience and well worth a LONG look! On our way out, we immediately noticed that the 85TL five metre sign had been replaced with one now proudly displaying 125TL! Captain Turk must be feeling more confident now!

---
It was now getting on for 2pm, so we looked for a quick bite. This meant passing through the main area by the Blue Mosque and the Suleymaniye Mosque (photo below)
Being a Friday, it was packed! And as we manoeuvred our way through the crowds, we headed further into the old city, looking for a restaurant that was more on the authentic side rather than designed for tourists (with prices to match!). Our search didn't take long as we eventually stumbled over Akbiyik Balik Evi where our decision to eat there was 'helped' by the guy on duty outside whose job was clearly to encourage potential customers like us to 'make the right decision'. He proceeded to recite every item (over 75) from the menu.
After giving in 'making the right decision' we were escorted inside where it was clear the staffing levels hadn't been arranged by Sainsbury's! – it seemed there was a waiter for every item on the menu!!

We were soon seated and helpfully (given the temperature outside) an electric fire was placed within scorching distance. We opted for the Mezé selection and it turned out to be delicious. The mackerel was so delicious, it was eaten before I took this photo!

£15 went a long way and we were soon attempting to leave having politely declined dessert and tea/coffee. It had all been a great experience (although I'm sure the Owner wanted us to spend more) – In hindsight, it's a good job we hadn't read many of the online reviews then, because this place came out with an average of 2.2 out of 5!
We headed back to the Hotel for a short siesta before deciding to try out the Hotel's restaurant – Matbah. Unlike Akbiyik Balik Evi the reviews here were that it was one of the best places to eat in Istanbul!
Well, the restaurant punched well above its weight. The presentation was fantastic and it all tasted delicious. Just a pity it lacked atmosphere as we were the only two eating there! What did make us smile though was that it only cost 200.70 TL (£37.73) and that included a glass of wine and a service charge!

We finished the evening with a walk down to the Mosques and back. pic Mosque at night Tomorrow, we're on the Bus enjoying a sight-seeing tour around Istanbul.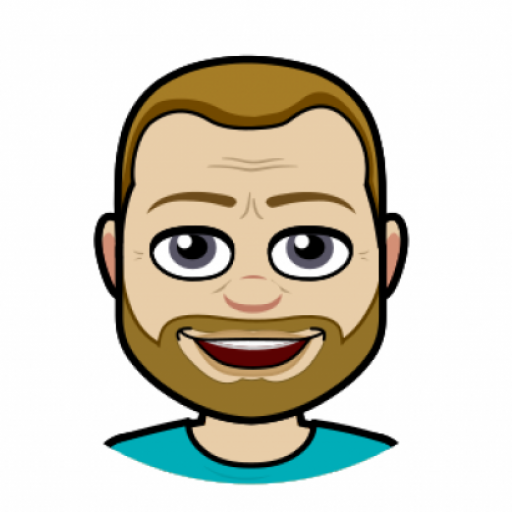 I got into blogging quite late in life, not publishing my first post until 2004 – well into my 40s!  My lifelong love of technology and communication (in all its forms), together with a fondness for the art of writing seemed to be the perfect combination to contribute a few words to the online community. But I'm no Samuel Pepys! If you're looking for deep and meaningful comments on a variety of subjects, then you've arrived at the wrong site! I only pen for pleasure! On average, my posts appear about twice per month, covering family & friends, cinema visits, eating out, holiday experiences and techy stuff. Oh, and as this is my hobby, there are no sponsored links nor adverts here – it's all done with love!
I hope you find it enjoyable, interesting and occasionally, even helpful!