Reading time:
3
minutes...
Welcome back, loyal Reader! A change of pace today, as we skipped our breakfast. Instead, a cuppa in our room. We also abandoned our daily 'let's leave sharp, whilst it's cool' plan! Anyone would think we had a late night last night!!! What a couple of lightweights ehh? 😉
The plan today is to forego the 'historical ruins' part of the Isle and seek out a beach location to soak up some rays. Unbelievably, I was reminded that this would be the first time we've ever sat on a beach in the UK together. Surely some mistake????
We're off! (and it's only 9.15!)
Ventnor Botanical Gardens
9.55am: Our first 'non-historical-ruin' stop was the Botanical Gardens in Ventnor. It was founded by Sir Harold Hillier in 1970, and subsequently donated to the IoW Council. This unique spot is protected from the cold northerly winds by chalk downs. It holds the warmth from its southerly aspect so efficiently, that combined with the moderating influence of the sea, frost is rarely seen here. The Garden is unrivalled for its collections of subtropical plants grown unprotected out-of-doors. It all feels very Mediterranean!
The somewhat understated entrance hid what turned out to be a wide range of trees, bushes, plants – and pretty much everything else that's green and tropical! There are separate growing areas that include: Australian, New Zealand, South African, Medicinal, Palm, Japanese and Mediterranean displays – and they're all very impressive!
…that could easily have doubled, in places, for somewhere else far away and more exotic! 😯
The weather was turning out to be warmer than the forecast, and that added to the tropical feel of the Gardens…
It really felt like we weren't in the UK at all!
This was a really fantastic place to visit whatever shade of green your fingers are! 😉
Shanklin
11.30am: We were now on the hunt for a beach – and nearby Shanklin did not disappoint!
On the positive side of things, there was free parking (for two hours) on the street, but the tying and yang of life meant that the famous lift to/from the beach was closed (permanently?) requiring an SAS-style descent via some steep stairs! At least it helped with our daily step-count!
This was just what we'd been looking for and hoping for today – wall-to-wall blue skies, a sandy beach and the perfect temperature…
…earning itself a very big 'thumbs-up' from 'management'! 😍
Friday's Factoid: In 1942, in preparation for D-Day, a fuel supply line for the tanks and vehicles of the Allied forces was laid under the Channel. If the town of Shanklin sounds familiar, you may recall it is where part of P.L.U.T.O. (Pipeline Under The Ocean) was laid. More information HERE.
We stayed on the beach for just over an hour and then headed back to Robert, who we'd sensibly parked in the shade. All we needed to do now was to get up 'those' stairs…
…but the view from the top was well worth it! Our next (and final) stop for the day was a return to Ventnor to walk along the beachfront – known as The Esplanade.
Ventnor Esplanade
1.05pm: It was even warmer now as we arrived by the sea. Parking was challenging, but we found an empty space adjacent to the beachfront, meaning unlike Shanklin, there were no stairs to negotiate! We literally got out of the car and we were exactly where we wanted to be! A word to the wise though: it's a very steep decline by car – and back up afterwards – we saw some vehicles were struggling, but Robert took it in his stride!!
After a quick scoop (or two) of ice-cream, we wandered up (and down) the Esplanade taking in the view.
It was certainly a very popular location, although if you like your beaches sandy, this had quite a lot of shingle mixed in with it making it look a more golden colour…
…gorgeous from a distance, but we suspect a bit hard on the feet! 😯
Turning 180 degrees, we got a good idea of the properties overlooking the Esplanade – some new, some old, but they all looked expensive! Turning back, front and centre, although many of the shops on the front were very busy, some had seen better days. The 'Amusement Centre' with its slot machines and pinballs was all boarded-up – another seaside tradition bites the dust (but I suspect not many will be that sad!). Taking everything into account, well worth a visit, but avoid the crowds if you can.
2.30pm: Returning to the Pub, a short siesta was in order!
5.00pm: We ate at the Pub again tonight, a little earlier than normal, because we had an evening walk in mind…
6.05pm: We exited the Pub via the large car-park, crossed the road directly opposite onto Walpen Chine Coastal Path passing Cliff Farm along the way.
We didn't walk it all, but covered just over 2 miles there and back. Stunning views ehh!
7.30pm: That's it for today! Tomorrow is our last full day, and we're off to Bembridge and Ryde exploring the north-east of the Isle.

(Just in case you're wondering – no filters were used in the photos today… the sky really was that blue!)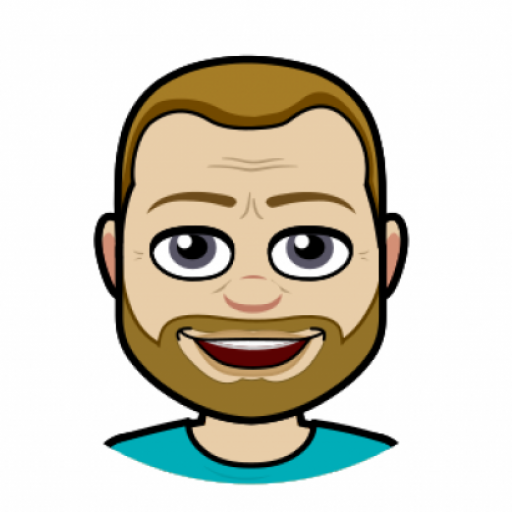 I got into blogging quite late in life, not publishing my first post until 2004 – well into my 40s!  My lifelong love of technology and communication (in all its forms), together with a fondness for the art of writing seemed to be the perfect combination to contribute a few words to the online community. But I'm no Samuel Pepys! If you're looking for deep and meaningful comments on a variety of subjects, then you've arrived at the wrong site! I only pen for pleasure! On average, my posts appear about twice per month, covering family & friends, cinema visits, eating out, holiday experiences and techy stuff. Oh, and as this is my hobby, there are no sponsored links nor adverts here – it's all done with love!
I hope you find it enjoyable, interesting and occasionally, even helpful!