Reading time:
5
minutes...
Morning all! We've three days remaining on the Isle before we head home and the weather so far has been fantastic! Today looks to be much the same, maybe even warmer!! 😎😎
A packed programme sees us heading north to Newport, then southwards to Carisbrooke Castle, followed by a visit the Isle's famous garlic farm, ending our visits for the day at Brading Roman Villa.
Newport
10.05am/20℃: Our first stop was the town of Newport. Reasons for visiting? To look round the town, to pick up some essential shopping and lastly to charge the car using one of the Isle's two 'CCS' Chargers (they charge to 80% in around 40 minutes – that's about as fast as it gets with the technology, currently).
OK, two out of three isn't bad, I suppose. 😏 The town was typical of a high street these days – lots of empty premises and the rest looking a bit tired – such a shame!
Quite by chance, I noticed the Memorial to Queen Victoria and learned it was designed by Architect, Percy Stone and erected in 1903. Probably the lasting memory of Newport was the traffic congestion! OK, nowhere near as bad as other major towns, but it seemed everywhere we turned, there was a queue. 😯
Mission accomplished in Newport? Well, not quite!! We picked up 99% on our shopping but the disappointment was the charging opportunity for the car. Currently, as an EV owner, it's always wise to have a 'Plan B' for charging, just in case the Charger is in use or worse still, broken. We'd checked Zap-Map (the bible for EV Charging Points) and although this particular charger had a 'varied career' in terms of reliability, it all looked good for a straightforward plug in. It wasn't! On our first pass, it was already in use, and when we returned later, after our shopping spree, it was completely dead. 🤔
We implemented 'Plan B' (more of that later).
Carisbrooke Castle
10.45am/22℃: With our success yesterday, storming Yarmouth Castle ahead of our timed-ticket, we were in a rebellious mood, and arrived fifteen minutes ahead of our today's ticket – such excitement!!!
Clearly persuaded by our collective and determined look, they let us in (or they just weren't fussed!) and we were soon inside.
Carisbrooke Castle has an interesting history – A Saxon fortress… A Norman acquisition… Remodelled under Elizabeth I… but probably most well-known is that it was a prison for Charles I during the English Civil War. It is also supposed to have been where Elizabeth, the 14-year-old daughter of Charles died.
Whether you prefer walking around the battlements, admiring the Gardens or looking at the history surrounding the Castle, there's something for everyone here. We bumped into David and Valerie, our neighbours (again!), who we're seeing tonight for a meal, but they were slightly ahead of us in their exploration, and after a quick natter, we headed off in different directions.
For us, the most interesting part of the visit was their Museum. We don't recall much from our previous visit all those years ago, but it did feel like it had grown quite a lot.
Just inside the entrance was the 'Carisbrooke Cannon'. As every 'skoolboy' knows, by the end of Henry VIII's reign, by law, every parish had to have a working cannon to defend themselves against the 'Frenchies' – this was the Carisbrooke's, and although its wooden carriage was a reconstruction, the cannon itself, was genuine, dating back to 1549.
Venturing upstairs took us to the heart of the Museum. There is plenty to see here and it's very well laid-out…
They have renovated the room where Princess Elizabeth (no, not that one! – daughter of King Charles I) who was held hostage and later died here.
We were both very impressed with what we saw, especially the antique organ (that we'd missed on our way in, on the ground floor). This dated back to 1602 and was presented to Queen Victoria's daughter, Beatrice, when she became Governess here. Apparently, it's the oldest one in the UK that's still playable!
We then took a look around the Gardens. After being blown away by Mottistone Gardens yesterday, although these looked good, they were nothing special in our eyes.
We finished at the famous 'donkey wheel'. So named because donkeys were used to power the drawing of water from the Well. When first built (obviously before the discovery of donkeys) it apparently had its wheel turned by prisoners (Lucky Charles!). In a moment of enlightenment, the Castle switched, in 1696, to said donkeys – they were cheaper to feed and didn't answer the Guards back! Either way, that big oak treadmill travelled 255 metres for every bucket of water. Phew!
Thankfully, no donkeys seen today during our visit! (or prisoners).
Today's Factoid: All English Heritage's 'wheel' donkeys based here have their name beginning with 'J'!
An enjoyable visit, but the weather now appeared to be on the turn, and it was now a lot cooler than when we arrived.
Time for 'Plan B' that I mentioned earlier – getting the car charged. The other 'CCS' (very fast) Charger on the Isle is at the Fishbourne Ferry Terminal. Because of the size of the Isle, we were there in no time and soon enjoying a top-up of essential juice. Forty-five minutes (and 85% full) later, we were ready to rock, and heading for our next destination…
The Garlic Farm
1.25pm/20℃: When we arrived, it was 'heaving' and difficult to find a parking space. Clearly, the success of this business (having won numerous awards over the years – including at the Chelsea Flower Show) has meant that it's a 'must visit' when on the Isle. The brand has been marketed within an inch of its life and if garlic can be added to another foodstuff, it's here! Surprisingly, even ice-cream (unusually for me… and for ice-cream… that's a big 'no'!) which sounds like a step too far!
We'd actually only come here for a quick look round – and more importantly a 'pitstop'. Not surprisingly, the restaurant had an extensive menu, with most of it garlic-related. The service was excellent and we were soon seated (although, looking around, if you're depending on it, best to book ahead!). Ann tucked into 'Halloumi with a garlic-infused mayonnaise' whilst I opted for 'Chef's Soup of the Day' (Butternut Squash with Chilli and Red Peppers – probably the spiciest thing I've eaten all year!). It was all very tasty, and we'd thoroughly recommend the restaurant. Final thoughts? This place is a real moneymaking machine!
Our final visit for the day was just fifteen minutes away…
Brading Roman Villa
2.25pm/20℃: It all started back in 1879, when a local farmer (Mr Munns) hit a buried mosaic floor while making holes on his land for a sheep pen. Captain Thorp of Yarbridge, who was in the area looking for Roman antiquities, helped him uncover the Gallus panel. A year later, by the Spring of 1880, all of the site on Farmer Munns' land had been excavated!
Well, there was plenty to see here! And if you like your Roman Mosaics, you won't be disappointed. They say, timing is everything, and we were lucky enough to have a local expert. In our case, 'Spencer' was on hand to answer all our questions. Enthusiastic didn't seem to cover it, whatever he was on, we hoped it was for sale in the Gift Shop*. He gave us 'chapter and verse' and was clearly a Teacher or someone similar in another life. Lucky us, and great to have someone like him, so passionate about his topic! The first thing we learned was that this wasn't actually a villa at all, more of a farm.
*It wasn't for sale!
Luckily, the whole site is under cover, and it was clear that a lot had been excavated.
An impressive collection, and for us, the highlight of the day – go visit!!!
We left Spencer behind to continue his unique blend of entertainment and education.
3.30pm/20℃: It was back to the Pub for us, for a quick change of clothes, draft this post and get ready for our meal out with neighbours David and Valerie (who we've been stalking – in a nice way – since the holiday began).
Evening Meal
7.00pm/20℃: Here we are at The Pointer Inn in Newchurch, a "traditional oak-beamed village pub with garden, serving real ales and classic, locally sourced food".
It was good to get together with David and Valerie. We had a very relaxed meal and the opportunity for a long ol' natter! The Service and the Food were outstanding – probably the best overall dining experience we'd had in a long time!
8.55pm/20℃: We were stuffed! We said our goodbyes and headed back to our respective hotels.
Tomorrow, we're heading for Shanklin and Ventnor further up the coast – see you then!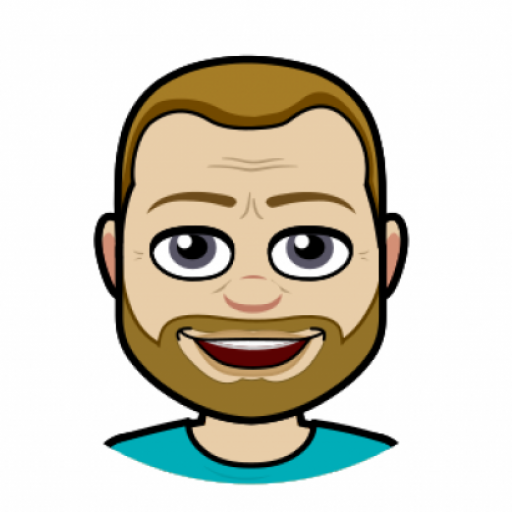 I got into blogging quite late in life, not publishing my first post until 2004 – well into my 40s!  My lifelong love of technology and communication (in all its forms), together with a fondness for the art of writing seemed to be the perfect combination to contribute a few words to the online community. But I'm no Samuel Pepys! If you're looking for deep and meaningful comments on a variety of subjects, then you've arrived at the wrong site! I only pen for pleasure! On average, my posts appear about twice per month, covering family & friends, cinema visits, eating out, holiday experiences and techy stuff. Oh, and as this is my hobby, there are no sponsored links nor adverts here – it's all done with love!
I hope you find it enjoyable, interesting and occasionally, even helpful!