Reading time:
5
minutes...
SUNDAY the 3rd March.
Evening Emus! (sorry, I'm running out of animal-names – it is Day 13!). A day of sight-seeing is planned! 😉
7.00am: At last, a proper night's sleep. I think by the time we leave Australia, I will have got my sleep pattern sorted!
9.35am: Breakfast isn't included with our Hotel package, so we headed back to where we were last night – there's a Restaurant there that serves Brekky! Perfect!! 👍

It was called Via Dolce and in spite of the Vivaldi's Four Seasons and his Mandolin Concerto being pumped out at full-tilt, it was a very restful establishment.
The food was excellent! 😉
9.55am: Let the sight-seeing begin! As it's our last whole-day here, we're in FTM (Full Tourist Mode) and we're going to attempt and take-in as many of the top attractions as our little legs will allow.
On our list: the Anzac War Memorial, the National Gallery, Old Parliament House and the current Parliament Building, Phew!
…and as it's all in-and-around the same area where we hardly saw a soul yesterday – if we see some other humans too, that's a bonus!
10.15am: Anzac War Memorial
We walked from Breakfast to the War Memorial. It took longer than we thought and led us through some 'less well manicured' parts of the City. On two separate occasions, to keep the walk interesting, two Drunks tried to make conversation with Ann along the way (their next of kin have been informed!)
Luckily, no more drunks, but plenty of Sun on our backs as we arrived at the Memorial.
As soon as we got through the doors, we realised this was so much more than just a Memorial! Inside was a fully-fledged Museum dedicated to Australia's involvement in all Wars through the years. The building was TARDIS-like in its layout as it went on forever – in a good way.
Click the thumbnails for larger versions
Probably the most impressive displays were the numerous '3D' landscapes depicting various battles. The 2D nature of the photos below don't really do it justice, but take it from us, we've never seen anything like these anywhere before!
We think it's the best Museum we've ever been to (another free admission). Especially moving was the Victoria Cross Exhibition (take the Kleenex! – it's the most mournful version of Waltzing Matilda I've ever heard!).
11.20am: It would have easily been possible to make a day of it just here, but we couldn't cover it all, and after a quick cuppa, we headed for Parliament!
…and that's when our day began to unravel! 😠
If yesterday suffered from lack of people, today showed a distinct lack of public transport! Not a bus-stop in sight, no taxi ranks – at a venue that is the number one attraction in Canberra on Trip Advisor!
"Hey, no problem" we said, "we'll walk it" as we took in the view of the journey ahead…
Still, what could possibly go wrong? (famous last words!), if we stick to the main road, we're bound to see a taxi… or a bus… or a kangaroo! It's only about 28°C, we're covered in suntan lotion, wearing hats, there's a nice gentle breeze and the Anzac Parade has a proper path ahead too!
Well, it all started so well. The breeze got breezier and we passed some very impressive monuments along the way…
11.50am: …and then the pathway just ended. All that was ahead, was a busy road network with no easy way of crossing and continuing in our direction!
There is only one thing that there is less of in Canberra than people and taxis, it's signage for tourists on foot. In their absence, we studied the map and decided that a 'sharp left' was required and 'then a right'. So far, so good, it was now almost 30°C but at least we were now in the shade! 😀
12.05am: After 10 minutes, we gave up, as we had a sense that it was the wrong route. There is only one thing that there is less of in Canberra than people, taxis and signage, it's bus-stops. Luckily there was one ahead; unluckily, the timetable made no sense whatsoever.
Fate was, however, on our side today (it would play its part again later) and after just five-minutes, a bus appeared from over the horizon. We hadn't a clue where it was going, but it had to be a better option that walking aimlessly, hoping for a signpost!
12.15pm: Lucky us! MOT! we picked a bus – and more specifically a driver – who, being a LOCAL here, clearly hadn't seen another human-being for about 10 years, and after professing we were lost, proceeded to unburden himself emotionally on us as if we were The Samaritans! The next 10 minutes felt much, much longer! 🤔
12.20pm: We were soon back in the town where we crossed the road and jumped on the next Bus going in the direction of one of our intended venues.
12.30pm: National Gallery
Well, we made it! And if you look closer at the photo, you'll see there's a taxi-rank alongside. No worries about how we were to get to our next venue then!
Inside, the Gallery was beautiful. Anything Aboriginal, seems to be 'front and centre' in Australia at the moment, and the Gallery continued the trend. The first exhibition that we came across was some impressive Aboriginal Art…
…some a little more abstract, and some more controversial!
At that point, we realised we wouldn't have time to all we had on our list today. We skipped the rest of the Gallery and decided that we'd also drop the OLD Parliament building, and head straight for Parliament House.
Remember that Taxi-rank out the front? I'm not sure what defines a 'rank'? More than one, at least two? Canberra has a new definition – NONE!
We waited for a bit… and a bit more… and then after about 25 minutes, a lonely white Cab arrived! We were soon at our next and final stop for the day!
1.10pm: Parliament House
We narrowly missed the 1pm tour, but it gave us chance to stop for a quick nibble and more importantly, a drink. We'd made it to our final destination of the day, literally, at the centre of government.

2.00pm: David was our Tour Guide and he did a great job educating us about the 'Aussie way of Government'.
It was amazing to learn the similarities (and differences) between how we do things at home and how Australia has taken the best of both British and American setups and created 'Washminster'.

Probably one of the best aspects of the Tour (apart from it being free) was there was absolutely NO restriction on the taking of photographs.
The tour lasted around 45 minutes and afterwards we were free to wander around…
Best part of all was taking the lift to the ROOF and taking in the view!
3.20pm: Well, that was impressive! All we needed to do now was to take the lift to the Basement and grab a Taxi. We been advised there was a freephone number to use if there weren't any in the Rank (well, we know about Canberrian Taxi Ranks don't we??).
3.25pm: True to form – no Taxis! To make it more challenging, no free-phone numbers on the payphone either! And to ensure we couldn't possibly get complacent, there were a couple ahead of us also waiting.
Fate lent us a hand for the second time today. The couple were actually travelling back to the same Hotel as us – and better still, their Cab was just arriving! 😀
Once our journey began, it was a great opportunity to check whether we two have been just whingeing Poms during our time here in the Capital. It transpired that it wasn't just us! Our two new friends were Aussies (from Perth) and during their stay they too had been having the same problems as us getting around. even our Taxi-driver joined in on the joke about the difficulty in getting around! 👍
3.35pm: Back in our room, in between the packing and blogging, it was a good opportunity to reflect on our 'Canberra Challenges'.
Canberra isn't well sign-posted for Tourists on foot
Taxis ideally need to be pre-booked
The Bus Service is almost invisible
Everywhere seems a long way from everywhere else
Canberra feels like a larger version of Milton Keynes (minus people and atmosphere)
Tomorrow we leave Canberra and fly to Melbourne courtesy of Quantas. Yes, we have pre-booked a taxi to get us to the Airport for 11am. 👍
See you there! ✈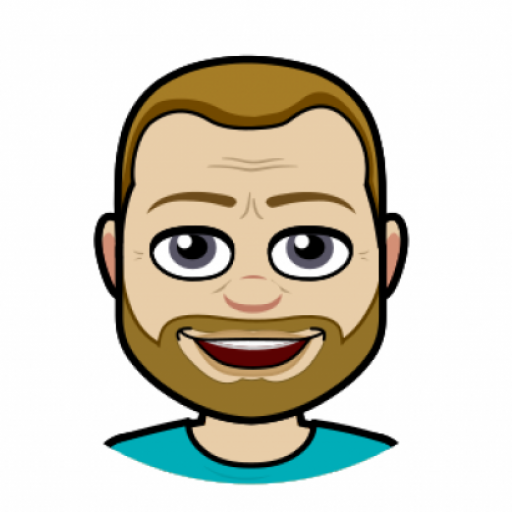 I got into blogging quite late in life, not publishing my first post until 2004 – well into my 40s!  My lifelong love of technology and communication (in all its forms), together with a fondness for the art of writing seemed to be the perfect combination to contribute a few words to the online community. But I'm no Samuel Pepys! If you're looking for deep and meaningful comments on a variety of subjects, then you've arrived at the wrong site! I only pen for pleasure! On average, my posts appear about twice per month, covering family & friends, cinema visits, eating out, holiday experiences and techy stuff. Oh, and as this is my hobby, there are no sponsored links nor adverts here – it's all done with love!
I hope you find it enjoyable, interesting and occasionally, even helpful!