Reading time:
5
minutes...
MONDAY the 24th.
Morning Kanga, Morning Roo! (Sorry it's a bit late – see later!)
06.30am: An extra thirty-minutes in bed this morning! This must mean our bodies are finally switching into 'holiday-mode'.
07.45am: Ahh, the legendary Meredith House Breakfast experience is well documented on various feedback sites, so we just couldn't wait for 8am!!

The breakfast was out of this world! Everything was home- made, including the croissants, muffins, danish pastries and rolls – and it was a work of art. It's unusual for me to limit my intake, but it was ALL so good, I thought I wouldn't manage it all! 😉
09.00am: What a shame we only had one night booked here! Reluctantly, we checked out, and said goodbye to Noel & Neal the Owners and a very sleepy Swansea. We were now back on the road and heading towards Launceston in the north of Tasmania for a look round, before heading back to Longford for our bed!
Before we go any further, here is a tip we learned about how to pronounce Launceston. Apparently, if you're a Brit, you'll likely to call it: Lawn-stern, but over here the locals know it as Lawn-ses-tern.
Longford will look after us for the next two nights at the rather plush Wellington Deluxe Studio B and B. (More about that later).
As we did yesterday, we're breaking the journey into chunks, and our first stop, will be a short drive to picturesque Campbell Town – population just 772 (+ 2!).
After yesterday's road-trip where it felt that I was behind the wheel all-day (I wasn't really!), this was a gentle drive of just 40ish miles.
09.52am: Wow! you can set a stopwatch by us! Exactly as predicted, fifty-two minutes later, we arrived in Campbell Town.
09.53am: …and just sixty-seconds later, we passed through it without stopping. In spite of all we'd read, it just didn't look that exciting… or pretty… or anything really (sorry Campbellians, I'm sure we're doing you a complete injustice!) 🤔
So we motored on to Launceston – and it was probably the most enjoyable drive of the holiday so far! The roads were better in every sense – hardly any traffic, slightly wider, and in most cases they were white-lined too! Luxury! 👍
I think we only saw 9 cars on the whole of the journey!
10.50am: We arrived in Launceston, parked the car, paid the parking fee and wandered towards the Harbour. It soon became obvious that some serious money has been spent here on the area – and it showed! Very upmarket (and as we later learned, not that expensive compared to UK property prices).
The weather was getting warmer – it must have been up to about a comfortable 22-23 degrees, when we spotted an opportunity for a boat tour around the harbour and up to Cataract Gorge. Perfect!
11.30am: We bought our tickets and were soon on board. With a boat that could hold around 30 passengers, but with only six tickets sold, it was the perfect ratio of sea-dog to land-lubbers! Our skipper, Denise, gave a lively, informative and interesting commentary given the reduced number of passengers, and we learned a lot about the local area. We also learned that her Boat was unique – a diesel-electric hybrid (it allowed her to sail completely silently, without pollution on large parts of the journey).
(Click on the thumbnails for a larger version)
It was certainly a gorgeous day and the best weather we'd had since we arrived. The downside to all of this from Denise's perspective was that the whole tidal system was out-of-whack and they were experiencing VERY low water levels around the harbour.
A bridge so good they replicated it locally!

12.30pm: Sixty-minutes later, we were back where we began with our tour completed. We took the short walk into town for no other reason than to see what it looked like…

(Click on the thumbnails for a larger version)
It was all very pretty, architecturally speaking, lots of 1930s art deco-styled buildings! 👍👍
1.05pm: All that gazing at buildings left us in need of refreshment, and we settled on a filled croissant and a soft drink (fast becoming our go-to meal so far this trip!) at the imaginatively titled Charles Street Pantry (the Pantry in Charles Street)… 😉
We grabbed a table outside and watched the world go by – unaware that sinister forces were at work planning on de-railing the rest of our afternoon. 😁
As these events were playing-out elsewhere, blissfully unaware, we finished our afternoon of exploration by visiting Launceston's Queen Victoria Art Gallery (free admission!). The main benefit? It was a lot cooler inside that it had become outside!
With an air of sophistication surrounding us, after a quick look round, we reflected on our interesting day and congratulated ourselves on making good use of time today, before our final drive, heading back to Longford – and our next B&B accommodation.
We wandered through the the Park, heading for the hire-car, expecting it to be like an oven inside. Luckily, it wasn't too bad…
…but that's when our troubles began… 😠😠
We'd navigated out of the car-park and onto the main A1 road towards Longford. Even with the AC on full, we could hear a strange noise coming from outside the car. At first, we convinced ourselves that the noise was the motor-bike in the next lane to us. But as he sped away and the 'noise' continued, we suddenly realised that our trusty hire-car was not at all well.
2.10pm: The 'pulling to the left' convinced us that it must be a puncture…
…and sure enough, it was!
2.15pm: Time to contact the Car-Hire company – what could be simpler? Well, for a start, the quoted number for their breakdown service wasn't working. A quick call to their local office in Launceston confirmed problems with their telephones including their complete INability for them to dial any mobile numbers (of course, including mine!), but at least Ann was able to confirm our location with them.
The situation wasn't helped by the jack and wheel-nut spanner being so cleverly concealed in the boot, I wasn't able to find them otherwise I would have changed the tyre myself! 😲
2.55pm: Hurrah! Australia's equivalent of the RAC arrived, where 'Jon' came to our rescue. He popped on the space-saver tyre (I hate those!) and then escorted us to a (very) nearby tyre-centre, where the guys there confirmed that there was a large hole in the tyre and concluded: "It's knackered mate…".

I think it was at that moment we reflected that we were 'lucky' to have broken down in the middle of a city and not out in the Bush. Having spent the past two days covering close to 600km, most of it 'wilderness-like' with no stopping points and no mobile signal, it could have been so much worse!
You can imagine the local headlines! "Local Brits found drinking brake fluid whilst they waited two days for rescue" etc etc
3.35pm: The guys at the Good Year Centre couldn't have done more for us. Within 35 minutes, we were back on the road – albeit £117.56 lighter (A$215).
4.05pm: We were back on schedule arriving at Wellington Deluxe Studio B and B, our home for the next two nights. First impressions were extremely good. The building itself looked like it had arrived from the 25th century and clearly no expense had been spared on anything…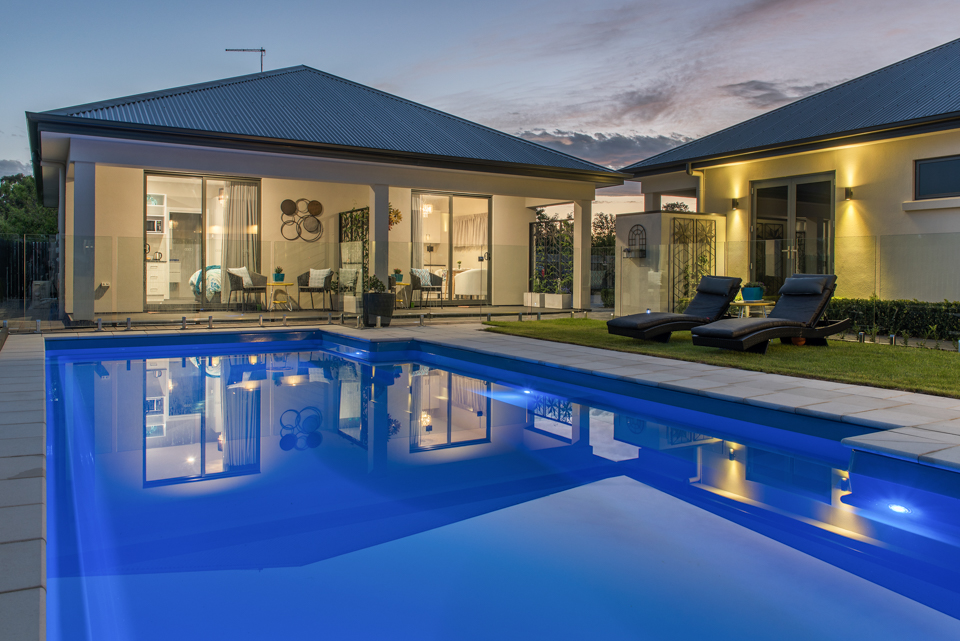 We met the owners, Glen and Bev and they were (like everyone else we've met here in Tassie) very welcoming where nothing was too much trouble.
4.30pm: We quickly unpacked the essentials – clothes, laptop, car-hire agreement and paracetamol – and got on with the rest of the day. Ann tested the sun-lounger, whilst I tested the wi-fi! We going to take on Budget rent-a-car when we return the car on Wednesday.

After today's adventure, where our perfectly ordered world, took a wrong turn, we don't plan to do very much else today.
Tomorrow though is a different matter! See you tomorrow Possums! 👍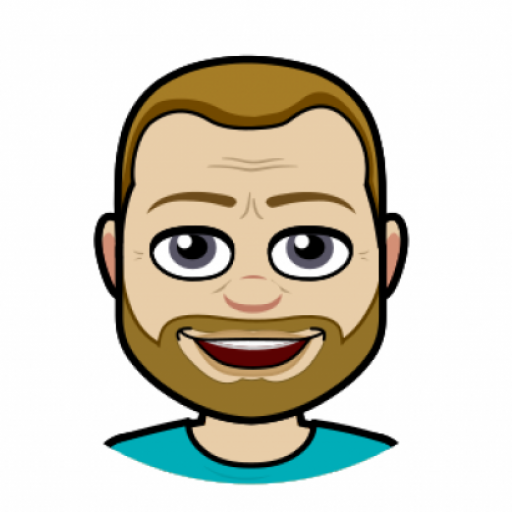 I got into blogging quite late in life, not publishing my first post until 2004 – well into my 40s!  My lifelong love of technology and communication (in all its forms), together with a fondness for the art of writing seemed to be the perfect combination to contribute a few words to the online community. But I'm no Samuel Pepys! If you're looking for deep and meaningful comments on a variety of subjects, then you've arrived at the wrong site! I only pen for pleasure! On average, my posts appear about twice per month, covering family & friends, cinema visits, eating out, holiday experiences and techy stuff. Oh, and as this is my hobby, there are no sponsored links nor adverts here – it's all done with love!
I hope you find it enjoyable, interesting and occasionally, even helpful!