Reading time:
3
minutes...
Not surprisingly, after yesterday's adventure, we slept well. If anything, it was too warm here even with the AC on 'min' (never satisfied, that's us!).

Sleepy Seville
A lazy breakfast in the Hotel just after 9 was the first order of the day. It was a good restaurant with a wide variety of brekky items on the menu. We grabbed a seat by the window watching sleepy Seville wake up to the overnight rain that was gradually giving way way to sunshine…
In fact, the weather looked to steadily improve – and given the temperature at home currently – 13/14 degrees here is more than acceptable!

We plan to take it easy today (in spite of a good night's sleep, we're still feeling the after-effects of the chaos at the Airport yesterday). So, after breakfast, we took a slow stroll round the streets of Saville, soaking up the sights…

…and then we headed off to Spain's second oldest Bull-Ring, the Plaza De Toros, or to give its full name: Plaza de toros de la Real Maestranza de Caballería de Sevilla

This is a 12000 capacity (big) privately-owned bull-ring – over 200 year's old – and we were just in time to get a guided tour 'behind the scenes'…




…culminating in a visit to the actual bull-ring itself. We hadn't realised it was such a popular sport barbaric act of cruelty out here, and it's all taken very seriously – at certain times of the year (first two weeks in April, where there's an event every day, it's almost impossible to get a ticket!)

12000 seat capacity! Separate doors for the Bull's entry, the Matador, the Picadors and removing the animal at the end! Yuk!
There's even a sort of 'royal box' where, in theory at least, if the Bull outs in a good performance, he can be spared. The Matador who wins gets two cut of ears and the tail! This isn't like your local soccer match!
Next stop was off to Seville Cathedral. Wow! We've been to some large Cathedrals in our time, but this one was absolutely massive!

Christopher Columbus and his sons are buried here too…

We finished our visit by visiting the Giralda Belltower (part of the Cathedral). The journey to the top is long and with some steepish inclines and consequently most definitely not for the faint hearted! There's no steps just a series of ramp, but once at the top, the views were well worth it!

Best NOT to time your ascent to coincide with midday! These are big buggers and they have plenty of local friends!


This had been a thoroughly worthwhile visit, with so much to see! Cultured–out, there's was only one thing left to do – Lunch!


…so we shared a meat-platter and sampled the local beer and wine before wandering back to the Hotel for the obligatory afternoon siesta!

Later, fully refreshed, we headed out and find somewhere to eat. Facebook, Trip Advisor and Google all fired-up on my phone recommending gazillions of places – and helpfully they could be sorted by price, cuisine type, proximity to our hotel and loads of other criteria. They eat late out here and many eateries don't open until 8pm, so that gave us loads of time to find somewhere to our liking.
After a walk around the Square and most of the side streets, in the end, we settled for Seis Tapas Bar which coincidentally (or luckily, depending on how much alcohol has been consumed), was right next to our Hotel. In fact, there's even a separate walk-through direct into the Restaurant.
Well, the food was outstanding. We started off thinking we'd just have a few tapas to get the taste buds going and then go for something more substantial. In the end, we didn't need to! The food was so full of flavour, it did the trick!

The perfect accompaniment was of course a cocktail each, and whilst Ann opted for a Margarita, I chose a blackcurrant gin-based concoction…
…a work of art (that didn't last very long! Yummy!!)
We just managed to squeeze in a Dessert. I can't recall the name, but it was full of naughtiness containing, brioche cream, caramel and toffee sauce and chocolate sauce.

A Dessert Wine each completed our waistline enhancer for this evening and so we thought we'd better try and walk it off! we settled up and took a stroll round the Square for the second time this evening. It was now getting on for 10pm and the place was filling up. Seville was nicely lit for the festive season and clearly they're as much into decorating their shopping areas as we are! Not quite Oxford Street, but very pretty nonetheless.


A fantastic evening all round!
Tomorrow it's our second day in Seville taking in more of the sights, including the famous Real Alcázar (Royal Palace).
it's now 10.45pm local time and we're bushed! Nighty-night!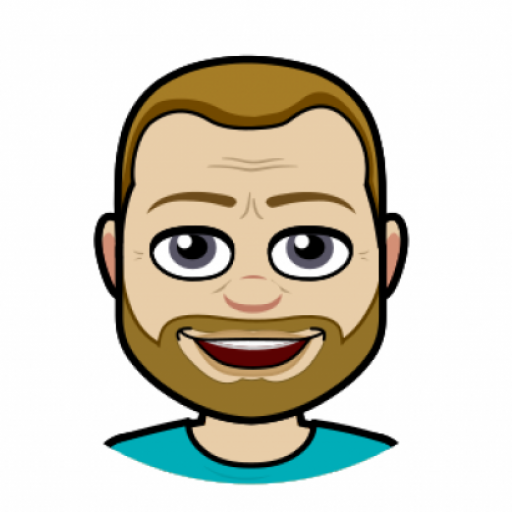 I got into blogging quite late in life, not publishing my first post until 2004 – well into my 40s!  My lifelong love of technology and communication (in all its forms), together with a fondness for the art of writing seemed to be the perfect combination to contribute a few words to the online community. But I'm no Samuel Pepys! If you're looking for deep and meaningful comments on a variety of subjects, then you've arrived at the wrong site! I only pen for pleasure! On average, my posts appear about twice per month, covering family & friends, cinema visits, eating out, holiday experiences and techy stuff. Oh, and as this is my hobby, there are no sponsored links nor adverts here – it's all done with love!
I hope you find it enjoyable, interesting and occasionally, even helpful!