Reading time:
3
minutes...
Today is our last full day here, so it's a bit of a 'mopping-up' day covering places that are popular with Tourists that we hadn't covered on previous days-out. To start with, we're heading down to the south-west corner of Iceland and Grindavik then maybe the Blue Lagoon (spot the Tourist!) and Viking World. After a quick breakfast at 9, we were out by 10, ready to soak-up some more of Iceland's remaining landscape.
I'm in the navigator's seat today with Ralph taking the wheel. It was a glorious day – easily the best day we've had here weather-wise – a cool 5 degrees rising to 8 later on – cold but sunny and dry!
Around 30 minutes into the journey, we passed a gorgeous lake on our left – Kleifarvatn – too beautiful NOT to take a photograph.. or ten!

Click on the panoramic above for a larger version
Then it was onwards to our first 'official' stop – The Geothermal area in Seltun


"Stinky Seltun"
It's a good job cameras don't record smells as it was disgusting! (to me, a cross between sweaty armpits and a forgotten toilet!) Lovely view though!


Click on the panoramic above for a larger version
We paused for a short pitstop in Grindavik (almost the furthest south-western point for a quick drink and a nibble. I say 'quick' but we were unlucky enough to get behind 'Class 5b' (all 31 of them) queuing for ice-cream with a shed-load of toppings (from fresh strawberries to Maltesers!!!) – if only I wasn't on Lent!! Then we realised we were in the wrong queue! Doh! Still, it gave us time to have a short conversation with their Brit School-teacher about how school trips have changed over the years!


Next stop was the Hopnes Lighthouse at Grindavik. It took a while to find the correct gravel road, but Ralph did a great job in navigating the holes in the road with its twist and turns. The spookiest part of our short and bumpy journey there was parts of shipwrecked err, ships strewn here and there – and there were quite a few of them! It made us realise how dangerous this coastal area is/was.

Surely the shortest Lighthouse in the world!?


Joining the list of things-you-don't-normally-find-on-the-beach was (we think) part of a whale-bone!
This had been a surreal experience – the spooky shipwrecks, combined with the grey landscape all topped-off with the shortest, most brightly coloured Lighthouse I think we've ever seen.
Next up was Viking World – a smallish museum celebrating the history of Iceland and the Icelandic people. Just time for some traditional Icelandic Fish Soup before we look round.


The highlight of the Museum was the ship The Islendingur – a perfect copy of a Viking ship, built and captained by one, Gunnar Marel Eggertsson, who sailed it all the way to New York in 2000, in part, to show that the Vikings discovered America long before Columbus.
A great Museum! Very comprehensive and nice staff too!
Back in the car, we headed for our final stop for the day – Geology time – a short drive to the tectonic plates in the south-west corner of Iceland, near Hafnir.
This site was highly significant in geological terms. It's the 'bridge' between the North American and Eurasian plate and very unusual to see these plates above the ground.

Phew! impressive, or what! And that now-familiar grey soil was as dramatic as ever. By now, it was 4.15pm and we were all feeling 'geologied-out'. We called it a day and headed back to the Hotel. We never did get round to seeing the major attraction in Iceland – The Blue Lagoon – but we learned you had to pre-book (and we hadn't) so maybe that's for next time!

After a quick freshen-up, it was round to ours where we cracked open some bubbly (me on water though!) to celebrate this great holiday. Some 300 photographs and 1100 kilometres later, it's been a great break, and the landscape of this island has been simply jaw-dropping!

One last look across the Old Harbour
Tonight, as it was our final evening-meal here in Iceland and we decided to eat in town. We drove in and parked in the flat car-park near the old Harbour. We then took a gentle stroll, taking in the sights of the Harbour one last time and sussing the menus of the various restaurants before settling on Kopar, a rather busy-looking fish restaurant.
We weren't disappointed! As has become the norm out here, the menu was imaginative and subsequently delicious in equal measure! Again the service was first-class too!


And by 9.30 it was all over! We strolled back to the car and by 9.45 we were safely parked up in the underground car-park (for the last time) at the Hotel.
It really has been a fantastic experience here in Iceland – the country has exceeded all our expectations (apart from tourist-related road signage!) and I'm sure we'll be back. Hopefully the exchange-rate will be a little more in our favour next time though! Now we have to return to the mundane task of getting packed. We're on a late flight tomorrow and should be back in front of the washing and ironing on Sunday!

See you again Iceland!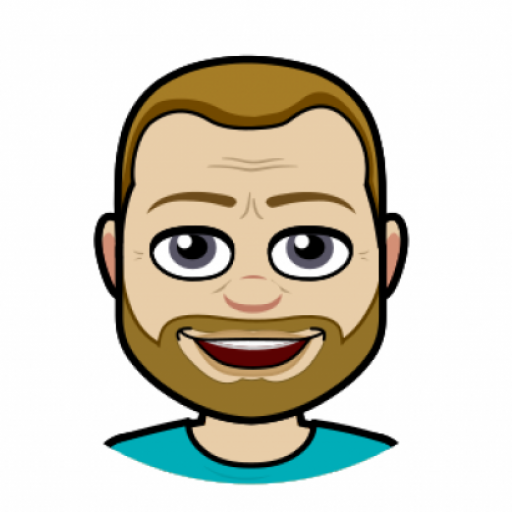 I got into blogging quite late in life, not publishing my first post until 2004 – well into my 40s!  My lifelong love of technology and communication (in all its forms), together with a fondness for the art of writing seemed to be the perfect combination to contribute a few words to the online community. But I'm no Samuel Pepys! If you're looking for deep and meaningful comments on a variety of subjects, then you've arrived at the wrong site! I only pen for pleasure! On average, my posts appear about twice per month, covering family & friends, cinema visits, eating out, holiday experiences and techy stuff. Oh, and as this is my hobby, there are no sponsored links nor adverts here – it's all done with love!
I hope you find it enjoyable, interesting and occasionally, even helpful!