Reading time:
3
minutes...
The highlight today is our visit to the Pope's condom-inium, the Vatican – we've got a timed tour at 10.30, so that gives us plenty of time to look around the local area and walk-off breakfast (just two-steps then!).
Talking of breakfast, with some reservation, we gave it a second-chance, hoping that yesterday's fiasco was a bit of a blip, or perhaps because it was a Sunday. Our reservations were justified (or perhaps, we just need another reservation!!!). On offer today was:
Dairylea Slices – intimately blended with greaseproof separators
Croissants with ham, except some of the croissants were filled with custard
Tropical fruit-juice (that on the plus-side has allowed us cross-off mouthwash from the shopping-list)
Worse than yesterday? – quite possibly – it may be that for this holiday, for the first half at least, where we actually lose weight!!!
09.00: Enough of food, it's off to the Vatican, the Pope's pad and to see how poor the catholic church is. We took the Metro – the red route this time – to Cipro station. It took around 25 minutes and my theory about the Metro being much quieter because we're travelling after nine on a weekday was completely DIS-proved!!! It was packed for most of the journey, with the natives wearing designer bobble hats, scarves and gloves whilst we were 'glowing gently' in the sauna of the train. Why aren't these people at work? Maybe they're just on their way?
09.30: Relying on my sense of direction, is never a good thing, but on emerging from the Metro, I felt we should take a left. Well, it was almost correct – we needed a right! A short walk later in monsoon conditions, we were in sight of the Vatican walls. We could see 'the queue' just as we remembered it all those years ago when we last visited here. The advantage this time was that we had pre-booked tickets, so we dripped our way into a small, and brightly coloured cafe nearby – Giuly's – for our caffeine fix. Ten minutes later, filled with beans (Arabica), we blended into the queue, and took the 'fast lane'. Two minutes later we were inside, with all the riff-raff stuck in the rain.
The Vatican is large, very large, massive and nothing can prepare you for the visual treats inside. Sculptures, Tapestries, Paintings, Ceilings – just fantastic!!!!
The value of all the treasures must be immense, and Sotheby's would have a field day. 

12.15: After the splendour of The Vatican, we queued for the Sistine Chapel. Actually, after all we'd seen before, it looked a bit lack-lustre – maybe because it wasn't lit, it all seemed a bit err, dull. Add to that, the Guards constantly reminding visitors to 'move on', 'stop taking photos' and 'silencio' took a bit of the magic away.
We're completely 'cultured-out' now, so we headed off for the Vatican restaurant. This was a bit disappointing and Michelangelo needed to take a coat of paint to the ceiling! So, we had a quick coffee and then jumped back on the Metro for a few stops and got off at Barberine for the Triton Fountain.
13.00: As we emerged from the Metro, there was a nice looking restaurant just at the top of the exit stairs. We decided to have lunch there. A good choice, as it turned out, and we tucked into pasta in sauce with a side order of fries.
13.45: The journey continued and we headed for the Trevi Fountain. Most of the natives and tourists were feeling charitable and were having a whip-round for Ireland, however, it will take probably more than a few hundred euros chucked in the fountain to pay off the IMF loan.
 
14.15: After the fountain, we headed back in the direction of the hotel on foot and stumbled across a rather nice ice-cream parlour where all the goodies were home made.

14.30: We're back at the Hotel and in need of a quick siesta.
17:00: With batteries fully charged – phones, cameras and ours!, we're ready to continue our circum-navigation of Rome!
17.15: The city seems more alive tonight – it's dry too and quite a comfortable temperature. We took the short walk to Santa Maria di Maggiore – a stunning Church in every respect.

18.15: We dropped into 'Ceasar's Disco Wine Bar' – more for the latter than the former! We'd been there earlier in the week for a quick nibble. Tonight, we managed to get through a small bottle of wine and some anti-pasta.
19.30: Just time to find an all-night bar and a kebab and we should be home by 5am/a cup of Horlicks and an aspirin* – and that's the end of a perfect day
* delete as applicable!
Tomorrow: The Spanish Steps and The Pantheon.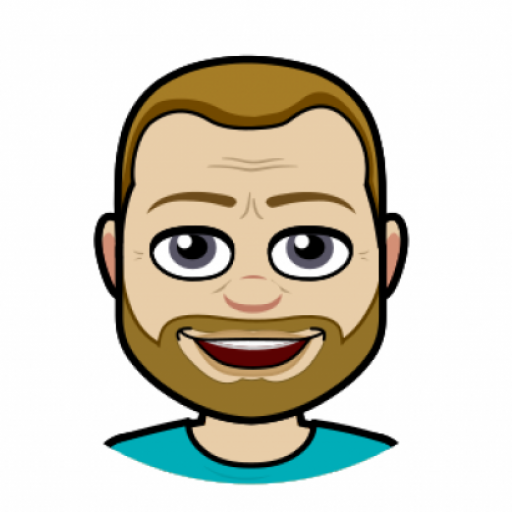 I got into blogging quite late in life, not publishing my first post until 2004 – well into my 40s!  My lifelong love of technology and communication (in all its forms), together with a fondness for the art of writing seemed to be the perfect combination to contribute a few words to the online community. But I'm no Samuel Pepys! If you're looking for deep and meaningful comments on a variety of subjects, then you've arrived at the wrong site! I only pen for pleasure! On average, my posts appear about twice per month, covering family & friends, cinema visits, eating out, holiday experiences and techy stuff. Oh, and as this is my hobby, there are no sponsored links nor adverts here – it's all done with love!
I hope you find it enjoyable, interesting and occasionally, even helpful!