Reading time:
3
minutes...
9.55am: We're off to Ireland – Belfast – Strangford Lough to be precise. It's a self-catering apartment in an idyllic spot, about an hour's drive from the George Best Belfast City Airport and very close to the water.
We left home just before 10am and 50 minutes later, we were at Birmingham T2. Initially, the option of the self-service check-in looked like it would be a time saver, but that was before we saw the length of the bag-drop queue. Just what is the point of self-service check-in, if you've then got to queue for ages to drop your bags off???
Anyway, 40 minutes and 5 gazillion queuing travellers later, we were sitting in Wetherspoon's waiting for the Gate to open. Ann did the healthy thing and had the porridge, whilst I opted for the large breakfast. Yum Yum!!
They called the flight slightly late and we were soon winging our way on the 50 minute flight courtesy of Flybe. The flight was packed, but we made up for the lateness and arrived just 10 minutes later than we should have done.
2.00pm: Our first stop is Hertz Rent-a-Car where we'd got a Mercedes waiting, pre-booked on-line. Oh dear, the man tells us that 'they don't do Mercedes' and 'would we like a Ford Mondeo instead?'.  Err, no! I've got one of those at home, and I fancy something a little different. 'How about a two-litre black BMW with just 71 on the clock?', the man says. This sounds like a good move – until we find the car in the car park.
For BMW, read: a 2005, 318i, five years old, not with '71' on the clock, but '71500'!!! There's a massive scrape on the front wing and the whole thing visually, is a s*** heap, looking like it's been in a fight… and lost!!!!
The interior isn't much better – mud splatters all over the place and it doesn't look like it's been cleaned out for a while (OK, the mats and the boot are clean!).
Two choices then: kick up a stink back at Hertz reception or chill-out and just enjoy the holiday. We decided to opt for the second option, but give them some feedback when we return it next Saturday. (BTW, I still don't know what the big red light is, fixed to the driver's rear-view mirror!) 
2.50pm: OK, we're on the road heading for our destination: 'The Pharmacy Apartments, Strangford'. Fifty minutes later, and we've arrived – to a very tastefully renovated apartment.   
4.30pm: Time to have a walk round the local area, and find a place to eat tonight. It's only a small place, so the walk didn't take long! It's a pretty spot and we're soon at the Quayside. There's the Strangford Lough Ferry that takes you across the Lough and a few pretty little shops with a little Supermarket ('Mace') that looks like something out of the 20th 19th 18th – gorgeous!
We easily found a place to eat – The Cuan – just down the road, although we did have to eat earlier than we'd prefer – 6.30.
5.00pm: So, it's back to base for a bit of R and R before we fall-out the apartment and into the restaurant – perfect!!!!
6.27pm: We were ravenous and arrived just before our booked time of 6.30. Just as well because looking at the layout of the restaurant chairs and tables they were expecting a very large party of at least 60!!
The food was nothing short of excellent! Peter, the owner, (who we'd met earlier in the day when we booked the table) treated us like friends and made us feel very welcome. Ann had the chowder and I had the Thai fish-cakes for starters. For mains, Ann  had the haddock whilst I wrestled with the most supreme of Chick Supremes – all washed down with with two pints of Ireland's black-stuff.
7.45pm: We're stuffed! Couldn't even look at the dessert menu – maybe tomorrow night ehh? We've re-booked for tomorrow night!!!
We decided to take an evening stroll around the local area (mainly to walk off dinner!) and what a pleasant place to be! Beautiful scenery,  the temperature just right and lots of places to explore. Having  said that, half an hour later, it turned much colder and there was rain in the air.
Time to head back to base! It's been a great first day – pity about the car…but hey, in the grand scheme of things, it doesn't really matter. Time for a bit of TV and then an early night I think…
Roll-on tomorrow!
Techy note: Many of the smaller pictures were inserted using DropBox – I took the pics using my phone and the software auto-uploaded them to my NetBook ready for insertion directly into the Blog when I got back – no more emailing pics to myself or faffing around taking out the card from the phone and copying the files to the PC. Brilliant!!!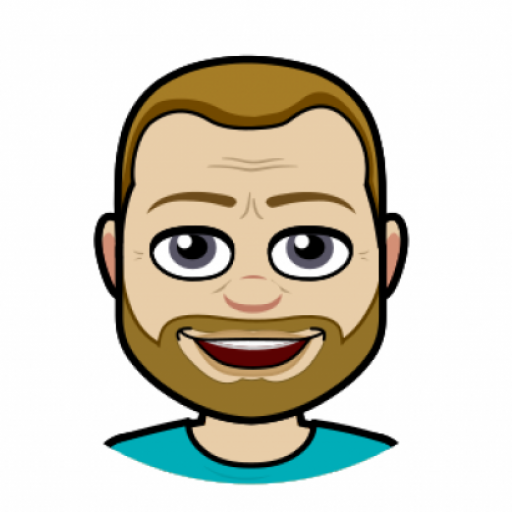 I got into blogging quite late in life, not publishing my first post until 2004 – well into my 40s!  My lifelong love of technology and communication (in all its forms), together with a fondness for the art of writing seemed to be the perfect combination to contribute a few words to the online community. But I'm no Samuel Pepys! If you're looking for deep and meaningful comments on a variety of subjects, then you've arrived at the wrong site! I only pen for pleasure! On average, my posts appear about twice per month, covering family & friends, cinema visits, eating out, holiday experiences and techy stuff. Oh, and as this is my hobby, there are no sponsored links nor adverts here – it's all done with love!
I hope you find it enjoyable, interesting and occasionally, even helpful!