Reading time:
4
minutes...
Today, together with my first boss – Ken Barden – we returned to the location of my very first 'proper' job: Sainsbury's, Central Croydon aka 'Store 332′. The reason? We'd heard that Sainsbury's HQ had taken the commercial decision to close down the store permanently in a few months' time 🤔 and we both felt the desire to see it for one last time. The planned closure had been purely a commercial decision. It was restricted with its trading hours (to align with the Centre) and with so many other Sainsbury outlets within a short distance doing longer hours, it just wasn't bringing in the trade.
By today's standards, 332 is just 'another' Sainsbury Store – one of around 6 in the local area. But, back then in 1969 when it first opened, this was the largest Supermarket in the UK (and some say, Europe) with its 29 checkouts – yes, 29!!!! — and TWO entrances, one at each end. From the employee perspective, there was also the kudos of working in their flagship store!
With a mighty 16000+ sq ft of floor space, it certainly felt large to this 17-year-old who, in 1973, on the insistence of Mum, was (ahem!) encouraged to stop 'lazing around at home' and 'get yourself a Saturday job'!
The opening year of 1969 was significant too, as it celebrated 100 years of Sainsbury's on the High Street, and I remember the staff giving pieces of birthday cake to its customers!
And so, it began, in 1973, I officially became a 'Sainsbury Student'where, for three hours after school each Friday night, plus 9 hours on a Saturday, I earned the princely sum of £3.12!! (second only at the time, to the local M&S, in the 'best paid' stakes!) 👍😉. Do you know what? It was really hard work, but I absolutely loved it. It was less about the money and more about the teamwork, the frantically busy working environment and the 'rules for everything', that gave me a real buzz!👍👍. I survived that for almost 3 years!
And after those first few years, it turned out to be more than just a Saturday job! How? Fate was to play its part, as after finishing my A-levels followed by a couple of misfires with my first and second career choices (Civil Service and Midland Bank), the JS job morphed into a permanent full-time role on their very well-respected management training scheme. Again, this was encouraged by Ken, attempting to point me in an appropriate career direction. From there, a full-on 18-year career followed, in and out of their stores and culminating as one of Sainsbury's Regional Training Managers and finally, Head of Special Projects at their Blackfriars HQ.
The Pilgrimage Begins…
I drove over to Ken's for a traditional retail-type early start (6.30am!) and Ken took the wheel in his bespoke-tuned RS8, and we headed for Croydon. Wow! Croydon has certainly changed a bit, and as a result, it took us a few laps of the famous 'Wellesley Road' to find the car-park entrance for Sainsbury's.
We'd had a good journey there and standing in the Whitgift Centre at just after 8.30am. We thought it was a little early to be descending on the Store, so we took the opportunity to look around the Centre. Conspicuous by its absence, was the favourite 'watering hole' of the 332 management back in the day – The Forum. Apparently, it had been demolished years ago! 😲. That was sad, but overall, the place still felt attractive with its 1,302,444 sq ft of retail space – even without the Pub!
We'd been told that the Centre had really gone downhill in the years following our departure (some coincidence, surely! 😉) but do you know what? It actually looked in good health! OK, it was quiet (but we were early) but it was well-lit, clean and there were plenty of shops to choose from. 👍
Stepping briefly outside the Centre, we could see that some famous names were still in evidence. Sort of! The Allders sign was still up, but the shop was long gone. Kennard's, the department store a little further down the road, had been replaced by 'Centrale' ANOTHER indoor Shopping Centre competing directly with the Whitgift Centre, I guess.
Next stop was '68 Church Street' – 332's sister store (albeit smaller). The route is a lot cleaner and tidier now, and just like the high street, has been fully pedestrianised (apart from the tram route). During my time, I recall the 'joy' of manhandling a full roll pallet of cheese from 332 to 68! (yes, really!) And that was in the days where the high street wasn't pedestrianised and was always heaving with shoppers! A good 30-minute journey that was fraught with H&S nightmares! 🥴
Alas, '68' is no more, as it's now occupied by Lidl. We took a quick look around inside, much to the confusion of the 'Duty Manager' and realised that actually they are only occupying around 80% of the space with the left of the frontage sealed off.
We circled around to their Goods Inwards and ended up having a brief chat with Lidl's Deputy Store Manager, swapping notes about supermarkets (as you do!) 😀
We then headed back to the main reason for being there – Sainsbury's! I'd rung the Store yesterday to let them know that we'd be wandering around their store – and that turned out to be a good move!
The Store Manager was on holiday, but the Deputy and one of their Line Managers had been prepping in anticipation of our arrival (what a nice touch!). They'd arranged a short briefing about the Store for us; laid on a guided tour behind the scenes and invited us to talk to some of the senior staff who'd been there the longest. These days, where some employees don't always have the loyalty that I experienced, it was good to chat with many of their team who'd individually clocked-up 20-30 years of service each.
Not surprisingly, the store layout had seen some changes. Gone was the 'back entrance' for customers. So too, were the 'rear' checkouts'. We also noticed that they were only occupying around 50% of the original 16,600 sq ft. space. Consequently, we weren't able to see the canteen and the upper area for management dining. In the warehouse, the back door area was as familiar as ever, but there was no sign of the Provisions prep area nor the Butchery. Bizarrely, the Plant Room was missing too!
We were there for just under two hours and it was a great experience. Both of us were very grateful to the Store for taking the time to make us feel so welcome. The Store will officially close on Friday, 13th (!!) of October. The end of an era!!! 😲
Update: Friday, 4 October: Came across this online last week. Looks like they're closing on the 15th October (not 13th!).
---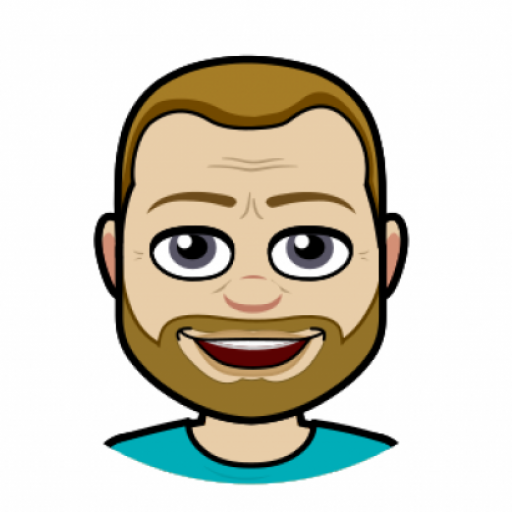 I got into blogging quite late in life, not publishing my first post until 2004 – well into my 40s!  My lifelong love of technology and communication (in all its forms), together with a fondness for the art of writing seemed to be the perfect combination to contribute a few words to the online community. But I'm no Samuel Pepys! If you're looking for deep and meaningful comments on a variety of subjects, then you've arrived at the wrong site! I only pen for pleasure! On average, my posts appear about twice per month, covering family & friends, cinema visits, eating out, holiday experiences and techy stuff. Oh, and as this is my hobby, there are no sponsored links nor adverts here – it's all done with love!
I hope you find it enjoyable, interesting and occasionally, even helpful!