Reading time:
4
minutes...

It's our last full day here and if the weather forecast is to be believed, it won't be a day for anything outside!
A quick look through our guide-book offered some indoor-alternatives, so we dressed accordingly and headed out into a very grey day. We were umbrella-less due to ours self-destructing during yesterday's adventures with the elements.

But hey! we like living on the edge and with hoods and beanies on standby, our plan was to re-visit the Jewish Quarter (mainly because it included places where we could seek refuge inside!) including the souqs and various museums. This 116,000 square metre area lies in the southeastern sector of the walled city, and is home to around 19000 residents. On the map, it looked like it was easy to get around (or so we thought – see later!) 😊
Once outside, the old city looked (and felt) very different in the damp and the cold – and the rain got worse as the morning progressed. We headed in the now-familiar direction of the Western Wall and then further than we'd been before in the direction of unfortunately named 'Dung Gate'.
With Dung err, done, our first stop was the Jerusalem Archaeological Park. There are lots of Roman remains and a unique Herodian shopping street from the late 1st century BC. According to iTravelJerusalem, it's "one of the Jerusalem's top tourist attractions due to its historical and archaeological significance and, of course, its beauty". But first we had to actually gain access to it! The crappy weather didn't help, but the poor signage added to the challenge, together with various padlocked gates! There was no obvious reason for it to be closed, but it certainly looked like it was! 🤨
We asked a nearby security guard, who helpfully pointed us in a particular direction. It helped (sort of), but it only gave access to a small part of the whole site.
In the end, we simply gave up! – but at least we got TWO photographs, just as the rain eased temporarily!
Onwards and upwards, as they say! We headed deeper into the Jewish Quarter and as we did so, the weather returned to the drizzle variety!
As we passed another Security Guard, a nearby signpost confirmed that we were on the right road…
We carried on walking, as the rain got wetter!
We eventually stumbled across The Cardo. A site originally laid-out by the Romans but these days it's a well-known historic Jewish shopping arcade in the old city. Completely undercover, it instantly felt attractive, and we spent a bit of time looking in the brightly coloured shops proudly displaying their wares.
Another surprise was that in amongst the shops was a deep excavation revealing part of the history of this location.
Our first pit-stop of the day offered "the best coffee in the old city of Jerusalem". It didn't feel very Jewish inside, and we realised we had somehow wandered into the Arabic Quarter. Still, the coffee lived up to the advertising, and we stayed a while, as I took time to fully appreciate the actual volume of a 'large Americano' served here (err, VERY large!)
A short walk later, we appeared to have returned to the Jewish Quarter, where we spied some more old ruins.
Next on our 'voyage of damp discovery' was a real Jewish Bakers. In the photo on the left, you should be able to just make out a Baker working with his industrial-sized oven.
Five minutes later, we discovered The Four Sephardi Synagogues in Hakehuna Street. It was now pouring down, so a perfect excuse to wander inside. Fully restored in 1967, this complex consists of the Yochanan Ben Zakai Synagogue, the Istanbuli Synagogue, the Eliyahu Hanavi Synagogue, and the Emtsai Synagogue. In spite of its uniqueness and the biblical rainfall outside, we only stayed a short while because there was a celebration going on inside, and the music volume was set to '11'!
The Wohl Museum was next for us (located in the Herodian Quarter) within the Jewish Quarter. During city re-development work in 1967, the remains of several large Herodian houses were discovered. These were found 22 feet below the current street level!
Although it was just another excuse to get out of the rain, it proved to be a fascinating visit! The unassuming entrance revealed a deep excavation, uncovering some seriously old buildings and their contents, some dating back 2000 years! The houses contained ritual baths and cisterns to catch rain (would have been great today!) from the Roman era.
I managed to grab these photos BEFORE I saw the CCTV watching me ignoring the 'no photography' signs! 🤔
As we left the Museum, a short walk later, we realised that we'd come full-circle, and we were back at The Western Wall (albeit 'up a level').
In spite of our diving in-and-out of buildings all morning, we were both quite wet, so we looked for somewhere close to eat. It was approaching 1pm, so for us, it was perfect timing. Conveniently located near the Western Wall Tunnels, Al Buraq looked like it might be a good choice.
Err, it wasn't! 🤨
The food so far, during our short time here has, on the whole, been good, but today WASN'T one of those days. Almost zero customer service combined with a Salad that looked like it was more at home in the archaeological finds from the Museum earlier, we ate at speed mainly because we were hungry! The Salads lived died to fight another day, and remained on the plate (no doubt ready for the next poor souls!). They didn't take plastic and the bill was a hurried creation scribbled on a nearby piece of paper! Oh, dear! 🤔
We left as quickly as we arrived, and for the last time walked back through the Souq, Jaffa Gate and finally Jaffa Street on the way back to the Hotel.
It's been a great break, just slightly marred by the weather today. We've spent five days here, but we reckon it could be done in four. Prices seem cheap compared to the UK, but eateries are a tad tricky to find (unless you like soup!). Language was never a problem – everyone speaks English – and the Souqs are quite lay-back with no assertive sales techniques to encourage you to buy that teapot you always wanted! 🥰
---
All that's left to do now is pack and get ready for our flight back tomorrow
Shalom Jerusalem!
---
All the photos from this holiday
(and none of my chat!)
HERE
---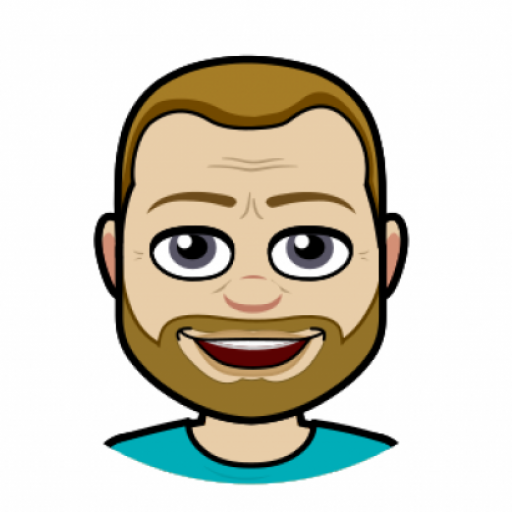 I got into blogging quite late in life, not publishing my first post until 2004 – well into my 40s!  My lifelong love of technology and communication (in all its forms), together with a fondness for the art of writing seemed to be the perfect combination to contribute a few words to the online community. But I'm no Samuel Pepys! If you're looking for deep and meaningful comments on a variety of subjects, then you've arrived at the wrong site! I only pen for pleasure! On average, my posts appear about twice per month, covering family & friends, cinema visits, eating out, holiday experiences and techy stuff. Oh, and as this is my hobby, there are no sponsored links nor adverts here – it's all done with love!
I hope you find it enjoyable, interesting and occasionally, even helpful!