Reading time:
4
minutes...

Afternoon all! 😎
After yesterday's temporary suspension of my blogging activity (I blame me 'OD-ing' on pagaodas!) I'm back; and since you last looked, we've moved to the right, and up a bit – travelling north-east to Shanghai, city of finance.
Getting there though, meant a scarily-early alarm call! I think we're competing with our friends – Jo, Janet and Carol holidaying in Oz – as to who can get up the earliest for checking-out!
I was up at 2.45am, and Ann followed me at 3. Due to last night's makeshift karaoke session outside that penetrated even the two sets of double-glazed windows in our room, all-in-all, I reckon I got a total of about 45 minutes sleep – not a great start to our travelling day. Mr Grumpy alert!!! 😣
Jeremy and our Driver were dutifully waiting in Reception at 3.57am and we quickly boarded our now-familiar 'battle-bus' and made slow progress towards the Airport. I say 'slow' – and that was deliberate – let me explain…
The Government here noticed a spike in road casualties recently between 2am and 5am on the motorways (expressways) – something like an unbelievable 100,000 deaths in a year. If this had been England, no doubt we would have had endless discussions about the best way to reduce casualties, numerous reports, various feasibility studies, extensive road trials – and eventually (maybe) some action!
It's so different here – they simply passed a law that closed all the expressways to commercial multiple occupancy vehicles (like ours) between those times. Simples!
So, back to our journey. Our Driver simply worked out what speed he had to travel from the hotel to ensure he was at the start of the expressway dead on 5am. In practice this meant a bum-numbing first phase of our journey at around 30mph for around what felt like a thousand miles! 😶
We arrived at Guilin Airport in good time – a building that was big enough to swallow all the Heathrows back home.
Queuing is not something that here in China is well-practised by the locals! Consequently, in spite eventually being processed and receiving our boarding-cards, we took longer that we expected to get to the head of the queue!
The next challenge was to get through Security without incident (that'll be a first!) Why? Unusually, China has an 'extra' rule about one particular electrical item you musn't put in your suitcase, and only carry through in hand-luggage! That item is the innocent looking portable charger for mobile phones. At every flight on this journey, the 'men-in-black' have taken a special interest in my latest acquisition – one that also charges laptops, probabaly because it IS big and it IS clever! Surprisingly, today's experience was slightly more streamlined in that I wasn't marched off to have my details added to a mysterious 'black book' held by a medal-havy official (as I was earlier in the holiday!) – they simply filled in a form – in triplicate – and got me to sign it.
We arrived in Shanghai at 9.20am. If we thought our previous airport at Guilin was large, this was even bigger. After departing the plane, it was a mix of four electric walkways, three escalators and a driverless monorail to get us to the Baggage Hall. Actually, there was no hurry as after Ralph retrieved just one of their two suitcases, our flight disappeared off the board and the belt stopped. We waited just long enough to get 'that feeling' that we might be practising our form-filling skills, when the belt sprang back into life and our remaining three items made their appearance.
We headed for the exit to meet our next Guide. Having had the pleasure of Michael (in Beijing), Mona (in Datong and Pingyao), Nina (in Xi'an) and Jeremy (in Guilin and Yangshuo), today, we said 'hello' to…
…John.
As soon as we were all aboard, the first thing we did was clarified the itinerary. Good job we did because WE had a half-day tour in our heads, whilst John was up for a full eight-hour appreciation of his home-city. After some tweaking, we all agreed a suitable shorter version that included:-
This of course meant we'd have to drop a visit to the famous Jade Buddha Pagoda, but I know I'll cope! 😁
Shanghai Tower
This 2073 foot monster has the record of having the joint-highest (along with the Ping An Finance Center) observation deck in the world – and it felt it! What an experience!
Fastest lift in the world (built by the Japanese)
Second tallest building in the world (after the Burj Khalifa)
Best toilets in the world ever (so says Mrs P!) More whistles and bells than a bell with a whistle!
The Bund
The Bund is a waterfront area here in central Shanghai and refers to the buildings and wharves in the immediate vicinity, as well as some adjacent areas. From the 1860s to the 1930s, it was the rich and powerful centre of the foreign establishment in Shanghai, operating as a legally protected treaty port. These days, Shanghai as a whole is recognised as a global financial hub and this immediate area reflected this and did not hold back on the blingy shops and buildings. The whole area oozed 'success' and 'progress'.
Given our shortened itinerary, we didn't really do the area justice, but John, did a great job in pointing out the historic bits bits and pieces. Many parts felt very colonial (much like Singapore) where the old nestled with the new without fuss.
The 'OMG' moment for us was a visit to a nearby hotel – The Fairmont Peace Hotel. We were immediately transported back in time to the 1930s with its internal architecture…
On our way to our last stop on our abbreviated Tour, we took in the sights immediately by the waterfront. Ralph and Karen are out night-shooting this evening, so keep an eye out on Ralph's Facebook Page for some stunning shots later tonight (midday onwards UK time)!
River Huangpu
Our final leg for today's tour was the 2pm sailing of the local river-cruiser. As expected, even though they sail on-the-hour, it was busy! Thankfully, John pointed us in the direction of which table by the window would be the best for views and/or photos – there was also an upper-deck (free of furniture) for those with only photography in mind (that'll be Ralph and me then!)
This had been the best way to see the modern Shanghai, and I think it's become our favourite city view! 😃
John helped us check in at our next Hotel – the rather elegant (and frankly totally OTT) The Grand Central Hotel – we loved it! 👍👍
Scenes from Room 1018
Wow! What a long day!!! We're shattered, but we've had an excellent introduction to this 'buzzing' city. Tomorrow, we're on the train for a day trip to nearby Suzhou (known as The Venice of the East).
More photos (and none of my chat!) HERE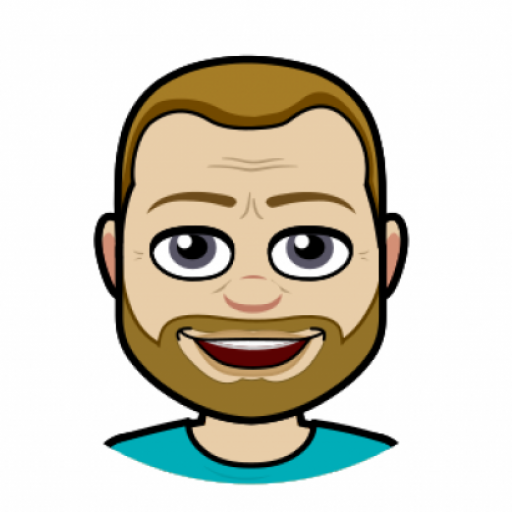 I got into blogging quite late in life, not publishing my first post until 2004 – well into my 40s!  My lifelong love of technology and communication (in all its forms), together with a fondness for the art of writing seemed to be the perfect combination to contribute a few words to the online community. But I'm no Samuel Pepys! If you're looking for deep and meaningful comments on a variety of subjects, then you've arrived at the wrong site! I only pen for pleasure! On average, my posts appear about twice per month, covering family & friends, cinema visits, eating out, holiday experiences and techy stuff. Oh, and as this is my hobby, there are no sponsored links nor adverts here – it's all done with love!
I hope you find it enjoyable, interesting and occasionally, even helpful!