Reading time:
3
minutes...
..by Steve P (aged 61-and-a-bit).

Well that's a first – a visit to a Beer Festival – my first ever, and a boys' day out too! 
The venue? London's Olympia and to give the event its full title: The Great British Beer Festival.
This is a superb opportunity for a piss-up taste of fine ales. The event began on 7 August and is staggering through until the 11th – and it would appear it's an annual event too. I got into training for this a few days earlier, by sampling some selected stock in the cupboard at home, and I now felt I was match-fit*!

*Time would tell – I clearly wasn't!
On arrival, I met up with a few seasoned visitors who were very helpful in pointing me in the right direction, both figuratively and literally. Activities started at 12 noon, and I managed to stay on my feet (and still feel them) until around 3ish.
So, what was it like? Well, for me, I assumed it was simply an extended pub-crawl without the need for a pub or any crawling, but it turned out to be so much more!! The official website described it as:-
"The Great British Beer Festival isn't just about beer. We have a whole host of entertainment such as rock, pop and alternative bands which appear alongside auctions, traditional pub games and Saturday's Big Pub Quiz. A full programme of book signings and tutored tastings will be available to enhance your festival experience".

First stop was the Glass counter, where after depositing a small err, deposit, I was given a glass-for-life. Actually, if I'd chosen to take it back afterwards, the deposit would have been returned. Still, this was the perfect date-stamped memento of the event.

Once inside, the enormity of the event was obvious. Not only by the number of 'Bars' but the numerous food pop-ups, AND the queue going in – including most of inner London, it seemed! Boy, it was certainly well supported!! A perfect balance of food and drink, although I wasn't sure about the Pickled Egg counter though – so many variations on Egg and Pickledness, it just not natural!


Big fluffy and wispy-bearded folk were my expectation, with a higher-than-average number of pot-bellies, but actually, it wasn't the case – the majority were all very normal looking folk, and there were even GIRLS too… all five of them (plus possibly the one on Security, but it was difficult to tell! Still, that didn't count as s/he was on the staff).
First stop (because it was the closest and just because we had walked at least a mile to the venue) was the Cornwall-based St Austell Bar… and a swift half of 'Proper Job', a 5.5% IPA followed. It slid down very well!

My voyage of discovery (and gradual inebriation) continued, gradually upping the ABV, but carefully avoiding the American Bar, whose Beer range included one that was 10%. – yep, 10%!
I guess, in total, I must have sipped my way through five or six types of beer – but maybe only three pints in total, but it certainly felt more, a lot more! Sensibly, the Bars were dispatching their wares not just in pints and halves – but also uniquely thirds – and this variation suited my under-trained body perfectly. Luckily Walkers Crisps also were doing their bit for humanity by giving away free bags of crisps to anyone who was interested – in short, everyone! Unusual flavours too…
Jalapeno and Cheese
Hot Chicken Wings
Chilli and Lime

All very welcome! and in massive 150g bags too – proper mansize bags. Blotting paper never tasted so good!!
I was now finding my feet, and swift thirds of Schrodinger's Cat, Marmalade Porter and D-Day Dodger followed. From then on, in spite of additional (and regular) supplies of free crisps and even a cheeseburger about the size of Corby, my world was increasingly becoming a tad fuzzy. It was that wonderful feeling where you're just 'merry' and can still feel all your limbs – and where joining words together was still perfectly possible! If I'd drunk anymore, my guess was that my slightly under-trained torso would have quickly deteriorated. Must do better next time!


So, with the chiming of the 3 o'clock bell (or was that just my head), I said farewell to my better-equipped colleagues, and headed for the Station. Luckily, the Station was immediately opposite – and even in my slightly blurry world, what could possibly go wrong!!??
Well, it did..! slightly! A technical fault on the Tube meant that even allowing just over an hour to get to St Pancras International, it wasn't quite enough. My smugness in buying my original rail ticket for a little over £20 return (which I'd now missed by about 10 minutes) was replaced by the reality of the need for a single at short notice – at the princely sum of £62.50!
I was now heading for the Platform. At this stage, with the recently introduced new timetable in operation, I couldn't equate why my next Train – that only stopped at Wellingborough & Kettering – still took around the same time as the one it replaced (that used to stop at least another half-dozen more stations). Thanks East Midlands Trains; another of life's mysteries or maybe just the effects of the alcohol on my mental arithmetic?


Luckily, Ann, aka 'Chauffeur-for-the-day' was waiting, and I was soon home.
Trains aside, it had been a great day. It wasn't quite what I expected (in a good way) and I'm pretty sure I'll go against next year – but if I'm going to last the course, more training is required in the drinking department!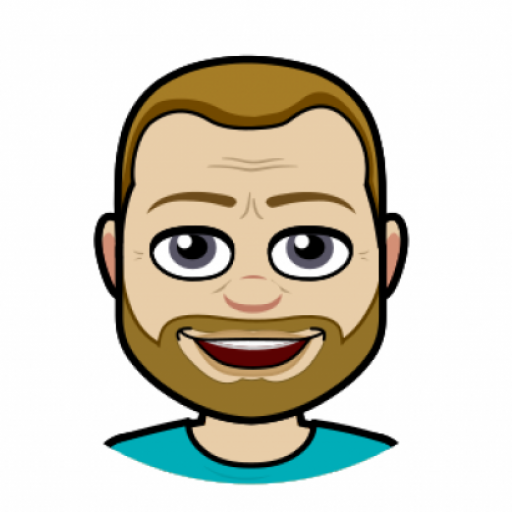 I got into blogging quite late in life, not publishing my first post until 2004 – well into my 40s!  My lifelong love of technology and communication (in all its forms), together with a fondness for the art of writing seemed to be the perfect combination to contribute a few words to the online community. But I'm no Samuel Pepys! If you're looking for deep and meaningful comments on a variety of subjects, then you've arrived at the wrong site! I only pen for pleasure! On average, my posts appear about twice per month, covering family & friends, cinema visits, eating out, holiday experiences and techy stuff. Oh, and as this is my hobby, there are no sponsored links nor adverts here – it's all done with love!
I hope you find it enjoyable, interesting and occasionally, even helpful!