Reading time:
3
minutes...
After a good night's sleep and leaving the laptop on overnight to download the photos we'd taken yesterday, I discovered that the router was still at it, having spent all night downloading just TWO! (shown below). For the biggest router I've ever seen in my life, it certainly lacked speed!
After a hearty breakfast, we had two priorities in mind for today: go exploring and then find some civilisation where there's a reasonable internet connection!
But before all that, it looked like a beautiful morning in the making, so we had a quick wander around the 'neighbour's grounds' – Barrington Court before leaving.

Barrington Court
Then it was back in the car, and off on our travels. First stop was Dunster and then its Castle. It was a torturous route to Dunster due to the volume of traffic going through Taunton, and as a result, the short 29 mile-ish journey took almost an hour! Yeesh!

The Market Cross at Dunster
Dunster was a picture-book town from a bygone age – simply gorgeous!. Unfortunately, the internet connection was from the same age!! How the heck anyone runs a business here, using their mobile is beyond me! No mobile signal on O2, EE or 3… and no sign of any wifi either!!

Thanks Dunster!
More than slightly disappointed that I couldn't post yesterday's blog, we took the short walk up to Dunster Castle.
This was an impressive place from the outside…
…and on the inside too…
These are Dutch painted-leather 'paintings' from the 17th century, believed to be the only ones left in Europe.
Then it was off to the Castle's own Water-wheel. What's more, it was a double! We've never seen one of those before!
They even mill their own flour and oats – very entrepreneurial!
Next stop? LUNCH! We'd packed a picnic and found the perfect spot just down from the water-wheel, by an old bridge
Some nice tropical views too…
…plus some great views from the top too…
And having got to the top, we grabbed a seat to chill-out for a bit and soak up the surroundings. We'd almost given up on a mobile signal, but I thought I'd check the signal one last time to see if things had improved. They had! Right at the top of the Castle, we picked up 4G (yep, 4G!) and I have no idea how or why it should suddenly be available at this specific and remote location. No matter! I uploaded the blog, Ann retrieved her Daily Telegraph on her Kindle, and I was able to finally sync all the photos from my phone.
Next on the itinerary was Minehead – famous for Butlin's (and still famous looking at the queue for it!). We dropped into the local Morrison's to pick up some picnic provisions, before heading of to nearby Selworthy. First we looked around the unusual looking Church – All Saints.
It was more traditional on the inside and in really good condition. Lovely! 👍
For our final look around Selworthy, it was a choice from two locations: The village itself or the Selworthy Beacon. Well, the latter to me sounded much more exciting, so we chose the route to the Beacon (it was NT, so it was free!). As we passed though the gate pointing in the right direction, we immediately noticed that the signpost didn't show the actual distance to our destination! But surely it would be just around the next turn and over the next hill?
Well, 39 turnings and 17 hills later, we almost gave up, but something said 'go a little further'. We're glad we did, because as we crossed the main road for the final climb…
…we saw this in front of us! Wow! 😲
..and five-minutes later, we made it! Maybe slightly underwhelming to look at, but I'm glad we found it after all the walking! It was now raining much harder, so we were pleased that the walk back was all downhill. Forty minutes later, we were back in the car. We opted not to simply reverse the route and take on Taunton! Instead, we headed south towards Tiverton, east along the A361 and then eventually picking up the M5 for a couple of junctions, eventually exiting at the Yeovil exit. It was a longer route back, but it felt shorter – one of our better decisions!
Back at the Apartment, we quickly unpacked all of our provisions from Morrison's and got dinner ready. We were both knackered, but the ribs, suede mash, broccoli and broad-beans went down a treat! So did the profiteroles and the alcohol too!!!
Wow, what a day! We certainly walked a fair amount and I won my battle for the internet too!
Tomorrow, it's Exeter (thankfully, by train!)
Photos of the interior of our Apartment, that I couldn't post yesterday…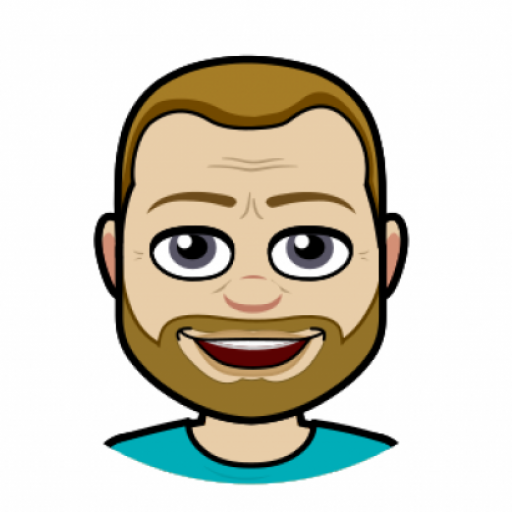 I got into blogging quite late in life, not publishing my first post until 2004 – well into my 40s!  My lifelong love of technology and communication (in all its forms), together with a fondness for the art of writing seemed to be the perfect combination to contribute a few words to the online community. But I'm no Samuel Pepys! If you're looking for deep and meaningful comments on a variety of subjects, then you've arrived at the wrong site! I only pen for pleasure! On average, my posts appear about twice per month, covering family & friends, cinema visits, eating out, holiday experiences and techy stuff. Oh, and as this is my hobby, there are no sponsored links nor adverts here – it's all done with love!
I hope you find it enjoyable, interesting and occasionally, even helpful!