Reading time:
3
minutes...
A lazy start to the day – we couldn't even be bothered to walk downstairs for brekky!

An excellent spread! Earl Grey Tea, Coffee, Waffles, Banana Pancakes – all with extra berries (and fat-free too!)…. Maybe!


The weather looks a lot better today, so we're off south to the town of Steveston using a mixture of the (now very familiar) SkyTrain and Bus.

Steveston was originally a small town founded William Herbert Steves in 1880 and it has since been absorbed into the city of Richmond, British Columbia. Today it's a heritage town with a modern fishing fleet but still maintains the character of a quaint, historic fishing village – together with over 600 fishing boats. It has often been used as a location for various films and TV series including: The X-Files, Stargate SG1, Once Upon A Time and many others.
After a longish journey (of about an hour) we arrived in Steveston where it was already very busy with quite a few people wandering around soaking up the surroundings. Our first stop was a general look around the Harbour before…


…heading for The Gulf of Georgia Cannery.


It's now a Museum that charts the history of canning salmon here from the early 1900s until its closure in the 70s.


The Museum looked fascinating and we were just in time for the 45-minute guided tour!


Plenty to see, especially the old machinery….


…and you could even weight yourself and get your value based on the salmon type and weight.


The employees worked in hideous conditions – 16 hour days for very little money!


The 'best' jobs went to those who were friends or relations of the management…


…and if you happened to be Chinese, you automatically got the worst and lowest paid jobs in the Cannery!


Yep, that about sums it up!


Time for lunch and we spotted a suitable spot in the shape of Britannia's just up the road from the Cannery Museum. By now, the temperature was hotting-up and in the end, we had to move tables for a bit of shade. After a quick look at the menu it was Salmon for Ann and homemade Meatballs in a creamy sauce on a Pasta Bed for me. Oh, and a couple of pints of a local Cider – which went down a treat in this gorgeous weather.


Then it was off down the road in search of the popular Britannia Shipyard. This is a massive converted area next to the water, where the Canneries used to be. Now it had been tastefully restored as the National Shipyards Historic Site…


…with quality apartments for sale or rent set back from the water…


…with great views…


…and more great views, tastefully restoring the area and making it a tourist attraction in its own right…


…a nice view to wake up to!


About halfway along the path, the new apartments gave way to some of the original canning buildings and structures – it was like stepping-back in time 100 years!


At its height, this area was home to 16 Canneries…


Tastefully, they had even restored some of the accommodation… (Most weren't as plush as the one above – this was a manager's home)


…as well as the factories themselves. Overall, we were left with a feeling that if you were Chinese or Japanese at the height of the Canneries success here, it wasn't much of a life. For example, wives came to work with their kids strapped to their back, whilst they tolerated atrocious hours (by anyone's standards). It was overt racism which got even worse after the Japanese attacked Pearl Harbor. Now Japanese-Canadians were also on the list as 'non-desirables' and had all their possessions seized (including their boats) and were then bundled off to internment camps.
There was an awful lot to see and soak-up. Clearly there's some history here that in less enlightened times might have been airbrushed out. The developers have done a fantastic job in re-invigorating the area whilst reminding all visitors that there's a 'darker' local history to consider. To us, it all looked very tasteful with the very new and the very old co-existing whilst acting as a very visible reminder of days-gone-by.
This area is definitely worth a visit!
Wow! What a great day! I feel very educated about an area I knew nothing about. Additionally, the weather perked-up and the walk along the waterfront was gorgeous!
Then it was back to reality and we headed back to the Hotel. We'd spent almost five hours just wandering around Steveston and has been a great way to spend our last full day here in Vancouver.
Tomorrow, weather permitting, it's Vancouver's Botanical Gardens and Queen Elizabeth Park before we close the suitcases on Canada this time round and we fly home.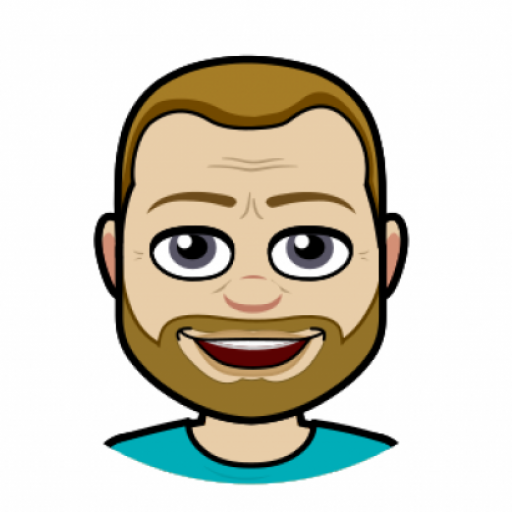 I got into blogging quite late in life, not publishing my first post until 2004 – well into my 40s!  My lifelong love of technology and communication (in all its forms), together with a fondness for the art of writing seemed to be the perfect combination to contribute a few words to the online community. But I'm no Samuel Pepys! If you're looking for deep and meaningful comments on a variety of subjects, then you've arrived at the wrong site! I only pen for pleasure! On average, my posts appear about twice per month, covering family & friends, cinema visits, eating out, holiday experiences and techy stuff. Oh, and as this is my hobby, there are no sponsored links nor adverts here – it's all done with love!
I hope you find it enjoyable, interesting and occasionally, even helpful!