Reading time:
4
minutes...
We slept badly. In an effort to give us a different impression of Winchester, just before midnight, some local drunks had chosen the space under our window to exchange words of wisdom. I can't recall the details, but I'm pretty sure it wasn't a replay of the five-party political debate on TV last night! If that wasn't enough we also had an early morning visit from the bin lorry!

Still, it reminded us of how lucky we are to live where we live, where the noisiest things tend to be the birds!
There's plenty on the list to-do today, but our first task was to see what breakfast had to offer. Good news! What the Hotel lacked in car-park spaces yesterday, it made up for with the variety at breakfast! You name it, they had it – so after the fullest of English Breakfasts, we were ready for anything!! Just after 9.30 we set off in the direction of Beaulieu and were soon at our first stop.

BUCKLER'S HARD
The rather beautiful village of Bucklers Hard has been tastefully maintained and boasts a proud history – from ship-building, a motor torpedo base and a construction site for pontoons for the D-Day landings.

These days, it's now a preserved village, home to its very own comprehensive Maritime Museum.

And if the history isn't enough, the village is located alongside the Beaulieu River commanding some beautiful views across the water.

Once we'd seen the exhibition in the Maritime Museum we took the short walk to the two rows of houses that made-up the village. These included a Pub and Church, but you'd have missed them if you didn't look very carefully.

With its immaculately manicured lawns, great views and somewhat private location, It felt like a great place to live!
---
BEAULIEU
Twenty-minutes later, we were at our second stop – Beaulieu.

I can remember coming here as a young lad with Mum and Dad (more about that later) but the last time WE were both here together would have been 20+ years ago, but bizarrely, neither of us remember anything – ABSOLUTELY NOTHING – from any of our previous individual and collective visits here. How weird!
First stop was Beaulieu Abbey. Again, nothing seemed familiar, but in a way, that was good, because it was beautiful (in spite of Henry's later mods!) What was left had been tastefully cleaned-up and there was a lot of background information about its history and subsequent partial renovation. For a 800 year-old building, it was looking good!


Next stop was Palace House, part of the Beaulieu family home since the 1500s. It was immaculate inside, and the staff in period dress really brought it alive.

Just as we left, the rain came giving the House a very different 'look' from the outside! Spooky!!!


Probably the most significant part of Beaulieu's history that we had forgotten, was its role as a 'finishing school' for some 3000 WW2 spies. There was a really good exhibition here detailing many of the specific activities and people who served in the SOE (Special Operations Executives).
Our final stop was, of course, the National Motor Museum. I felt sure that with my love of cars AND having been here at least twice before, some of it would seem familiar. Not a chance! Just like the Abbey, it all seemed like a first visit to me.
As I mentioned earlier, I think the FIRST time I came here was when I was a lad. Dad had been to Ford at Dagenham a few weeks before to pick up his first brand new car (a rather flash Mk1 Cortina). That was 1964, and I was 8. Dad was now £900 poorer and wanted to take the car for a long run to show off what he'd spent his money on – the perfect destination: Beaulieu Motor Museum!


As we went through the door, I wasn't sure what it would be like, but wow! what a collection – an iconic mix of very, very old, very old, old and modern marques. There was also an impressive display of motor-cycles too, as well as plenty of related exhibitions all connected with transport. Fab!

Gosh! They must have known we were coming as they even managed to squeeze in a Sainsbury store-front!


Given my love of Fords, I was pleasantly surprised to discover that according to the website, they have a permanent exhibit completely dedicated to FORD. However, it was nowhere to be found, so we took a few more photos before stopping for a snack.
All-in-all, we had a great time here in Beaulieu – apart from the frustration of not recalling anything from previous visits c1991 and c1964!
---
BROCKENHURST STOPOVER
They say 'life is full of coincidences' and 'it's a small world' – today we experienced both. Although the mobile signal was non-existent at Beaulieu, I picked up a voicemail from our good friends Denise and Steve, who were coincidentally just a few miles away. So, in between the less-than-perfect phone reception, we managed to arrange to meet at our hotel tonight – The Huntsman in Brockenhurst.
On the short drive to Brockenhurst, we stopped off at our final location – the beautiful town of Lymington. It had one of the longest high streets we've ever seen, and by the look of the types of shops, the shoppers themselves and the cars they were driving (I saw two Bentleys in less than half-an-hour), it felt like it was a pretty affluent area.
By 3pm, we were at The Huntsman checking-in. We were given 'The Pheasant' room with a very nice view over the garden at the back of the Hotel. After unpacking, we had time for a quick snooze and then a change of clothes before meeting-up with Denise and Steve. We headed for the Bar just before 6.45 and not long after Steve and Denise arrived, so we spent some time catching-up before heading for the Restaurant.

The Restaurant might have been almost deserted when we arrived, but clearly its reputation was well known. The food and service was excellent and by the time we left just before 9, the place was really buzzing. Well deserved in our view!

We had a great time – a perfect combination of great friends and great food! we said our goodbyes and then headed for our room whilst Steve and Denise took the short drive to their B&B.
Home tomorrow, but depending on the weather, we may return to Lymington to make up our rather hurried look-round today.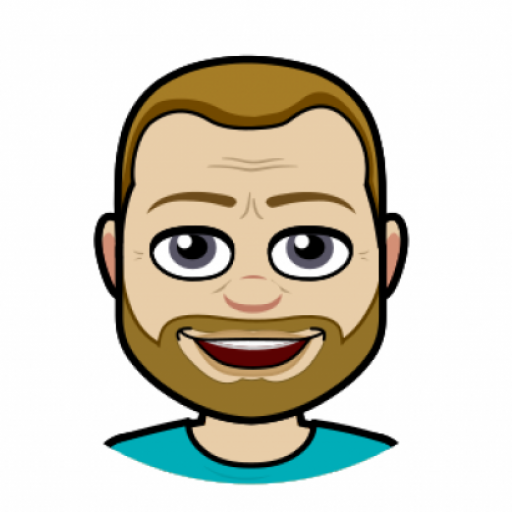 I got into blogging quite late in life, not publishing my first post until 2004 – well into my 40s!  My lifelong love of technology and communication (in all its forms), together with a fondness for the art of writing seemed to be the perfect combination to contribute a few words to the online community. But I'm no Samuel Pepys! If you're looking for deep and meaningful comments on a variety of subjects, then you've arrived at the wrong site! I only pen for pleasure! On average, my posts appear about twice per month, covering family & friends, cinema visits, eating out, holiday experiences and techy stuff. Oh, and as this is my hobby, there are no sponsored links nor adverts here – it's all done with love!
I hope you find it enjoyable, interesting and occasionally, even helpful!