Reading time:
4
minutes...
Written: Sunday, 16th October
Either we'd both been kidnapped and hidden in the glass-blowing ovens overnight – or we'd arrived in Darwin. The lack of glass around us proved it was the latter!
Cor! What an absolute scorcher – and it's only 7am!! So the main challenge today was about how we (or more specifically, 'I') stay cool. I don't do excessive and prolonged heat very well!

7am – Arriving into Darwin Harbour
After a quick breakfast in the Café, it was a short walk – and for once no queues! – and we were on (very) dry land. We'd checked the map and quickly realised that it was only a short walk into town, so we saved ourselves a few dollars there!
Twenty minutes later, we were soaking up the views as quickly as my shirt was soaking up the… (well, you get the picture). It wasn't so much the temperature, it was the humidity – weighing in at a moist 95%!


Parliament House

Commemorative Stone – Bombing of Darwin

Government House

Bicentennial Park: WWII Memorial – Attack on Darwin

Lyons Cottage – 1stTelegraph Installation

We've not been to Darwin before and it certainly felt very different to other parts of Oz that we have visited – in fact it looks and feels much more like Singapore. For a start, It only has two seasons: 'wet' and 'dry'. There are some very affluent areas (mostly around the waterfront), but it also boasts that it's also very multicultural with a large Aborigine population.  Architecturally, because much of it was bombed in WWII and because of the damaged caused by the more recent Cyclone Tracey, there's not much that's 'really old'. As a result, a fair bit of re-development has taken place – especially around the waterfront areas.

Modern Darwin (1)

Modern Darwin (2)

Modern Darwin (3)
For us, civilisation was soon to be found in the shape of a nearby shopping area – more specifically, McDonald's and of course, its free wi-fi. On powering up the phone, we immediately realised that like Brisbane, Darwin also has city-wide FREE wi-fi. A few clicks later, we'd connected with the rest of the world. As the Ozzys would say: 'no drama'!
So, how best to get a feel for the city without walking miles? (especially with this humidity!). Step forward the kangaroo-inspired 'hop-on-hop-off' sight-seeing bus. On closer inspection, the Tour would take us on a 90-minute ride around the City. Perfect, and it seemed quite a few of our cruise colleagues had the same idea – and just as we were getting withdrawal symptoms because we hadn't queued for anything for 48 hours – we joined the obligatory queue!

Oh good, a queue! (90° and 95% humidity)
Luckily, it was only a short wait for the next Bus and we even managed to get a seat upstairs under the canopy with a regular breeze flowing through the top-deck.


Here's the route…

Click on it for a larger version
..and if our visit earlier during the holiday to innuendo-laden Yorkey's Knob wasn't enough to get you tittering at the back, then please note the equally schoolboy-esque humour of Fannie Bay and Cox Point here in Darwin.

With the tittering over, it was time for our first hop-off: The Defence of Darwin Experience – a very thorough and sometimes interactive range of exhibits explaining of the bombing of Darwin by the Japanese in WWII.

Exhibits at 'The Defence of Darwin Experience'
Wow! what an experience – literally! and when we'd finished whilst heading for a loo-break, I got advice from a local NOT to stand where I was standing because it was (of course!)! a 'mango-dropping' zone (really!). Then I looked up (mangos just waiting for gravity to take its course) – and around me (hundreds of fallen mangos!).

Beware Mangos!
Then it was back on the Bus to continue our tour that eventually took us all the way back to the Ship – perfect! (Is it possibly to have humidity at 100%?!). We realised we only scratched the surface of Darwin, but the selected sights together with the quality commentary on our Bus gave us a great feel for this unique part of Australia.
Before we could get back on board, we had to pass through the obligatory security-check. Given today's weather conditions, we felt sorry for the Crew Member who had to do the 'pat-downs' on passengers as they returned! Perhaps it's the same person who had to dress-up in a seven-foot koala suit earlier in the Cruise!

As we approached the Solstice, we could actually see our Cabin Stateroom. It was easily spottable as we realised ours had the unique feature of the window-cleaning gantry immediately outside!

Once back on board (to a mostly deserted Ship) we grabbed a quick bite before getting more-or-less our pick of the sun-loungers. But I retired to the shade almost immediately, whilst Ann braved the Sun for a while. The resident Band then appeared on stage simultaneously attempting to burst the ear-drums of those within a five-mile radius whilst murdering a few Toto hits.
Eventually, it just got too hot up on deck – even in the shady bits, so we returned to our Cabin Stateroom for 40+ winks.
It was Dinner in the Blu Restaurant again tonight. Ann had the Steak, whilst I tried the KANGAROO! I've never tried it before and I wasn't disappointed. it's a dark, solid meat with plenty of flavour – a little like Beef but not quite as tender. Then we hopped off to Cellar Masters (the name of the upmarket Beer/Wine Bar) had a drink each before risking the evening entertainment that was to be the Australian Illusionist, Adam Mada.
The act itself was mildly entertaining, but what made it unique was that because it heavily relied on audience participation – and the participants themselves proved unpredictable! Adam chose one who was French (and therefore his limited understanding of English made answering questions even more challenging); a very young child who politely asked how long the trick was going on for (and then when it was over, rushing off to the loo with her Mum); and finally, during the numbers-intensive illusion, a replacement sprog who couldn't count!
Two days at sea tomorrow, then we're in Bali.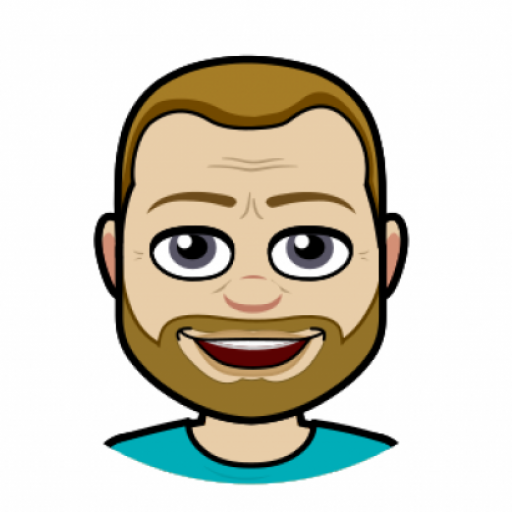 I got into blogging quite late in life, not publishing my first post until 2004 – well into my 40s!  My lifelong love of technology and communication (in all its forms), together with a fondness for the art of writing seemed to be the perfect combination to contribute a few words to the online community. But I'm no Samuel Pepys! If you're looking for deep and meaningful comments on a variety of subjects, then you've arrived at the wrong site! I only pen for pleasure! On average, my posts appear about twice per month, covering family & friends, cinema visits, eating out, holiday experiences and techy stuff. Oh, and as this is my hobby, there are no sponsored links nor adverts here – it's all done with love!
I hope you find it enjoyable, interesting and occasionally, even helpful!