Reading time:
3
minutes...
Hmmm, we didn't sleep well last night and by the time we did, three seconds later, the alarm went off! So it was rather a rushed breakfast in the hotel restaurant. For the short time we spent in there though, we enjoyed the range of food on offer. We'll appreciate it more tomorrow when we've got more time! After we'd eaten, we parked ourselves in reception awaiting the tour-bus.
Our tour was a half-day morning tour of Kyoto courtesy of 'Sunrise Tours'. Unlike the rest of Japan with time-keeping, they were fashionably late! Surely a death sentence awaits the driver!
The tour-bus was almost full when we boarded, and its cramped interior made it quite cosy inside. It was already quite a warm day by 8.45. The tour-guide was the enthusiastic sort (just the type you need after a poor night's sleep), but her broken compound-fractured English (assassins became assassinators) made her fun to listen to, especially her attempt at being humorous – she made a good job getting the whole bus laughing. Three-foot-six of pure energy – As we were to discover, what she lacked in inches, she made up for in decibels throughout the tour!
Nijo Castle

This was our first stop. After briefing us about the importance of good time-keeping, we were off at a brisk gallop led by our Guide around the site. Built in 1603, (the Castle, not our Guide) and completed in 1626 this was another building that felt much bigger on the inside than it looked on the outside. It was originally the home of the first Tokugawa Shogun, Ieyasu. The site ultimately became the property of the City of Kyoto in 1939. The place was packed – mostly with noisy, but immaculately dressed school kids in their blue and white school uniforms.   
The Golden Pavilion – Rokuon-jiTemple

A short ride, packed full of commentary and we were at our next stop. An apt title for this building, covered in gold-leaf. The whole thing was surrounded by 'the mirror pond', because, err…guess what?
The Imperial Palace

This was the highlight of the day. Apparently you can't get in as an individual, but as a group, we were given special permission (just like the other 10 million groups who visit each
year!). After filling in a form to gain entrance and having to line up, military-style, in rows of four, to be counted like sheep, we were eventually granted access to the royal property. Until the capital city was moved to Tokyo
in in 1869, this was the official residence of the Imperial family. Covering 27 acres and surrounded by an earthen wall (a sign of royalty), the whole place was stunning. In keeping with the
Japanese way of tidiness and cleanliness, we even saw a member of  the garden staff sifting through the stones on the gravel path, removing any imperfections along the way!
It was coming up to lunchtime and the end of the morning tour. The tour-bus let us off at a handicraft store where we arranged for a free shuttle-bus to take us to Kyoto Station where we sorted out our train travel for the next few days. Whilst waiting for the shuttle, we wandered a few yards down the road and had coffee in a tiny coffee-shop run by an old-man wearing three pullovers and a trilby!
The railway station shuttle-bus arrived early (oh, there's a surprise) and we jumped on-board. Ten minutes later we dropped-off opposite the Station. In spite of already using it when we arrived, we suddenly became aware of how large the place is, spread over 4 floors – it makes St Pancras International look quite insignificant by comparison!
We decided to stop for a bit to eat there and opted for a traditional Japanese set-meal lunch. Ann had chicken with nuts and I had sweet-and-sour pork. Each meal was accompanied by sticky rice, tofu in a spicy/blow your pants off sauce, a small salad, some strange-looking soupy thing and a kind of fruit cocktail withOUT most of the cocktail! (bean curd, we think, instead). All for less than 15 quid though.
We decided to experiment with the bus service to get us back to the hotel. We knew we needed a '260' and we knew it wasn't far – how hard could it be? Well, hard-ish. First, we found the stop, but it was arrivals only, then one local sent us to the wrong bus-stop. After consulting an official in a hat, we found where we should wait. Five minutes later, the bus arrived. In spite of the guide book telling us there was a machine at the rear of the bus, there wasn't – and slightly illogically, you only paid when you got OFF. However, with these few challenges beaten, ten minutes later, we were back in our room.
Time for some shut-eye before the tiring task of eating and drinking starts again!
Ann work-out in the Gym, I worked-out the rest of the TV channels.
Tomorrow, it's Hiroshima and Himeji (to see the famous white castle from the famous Japanese film Ran).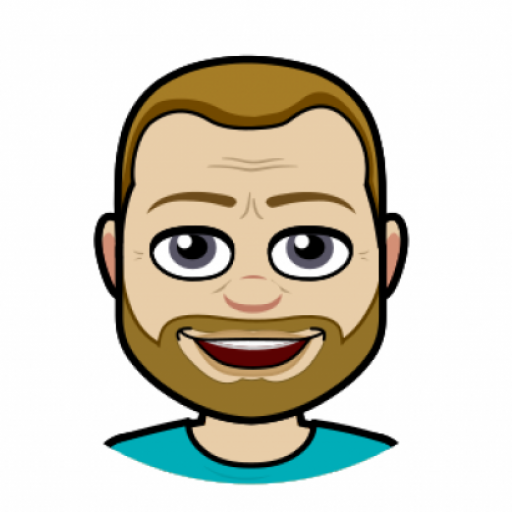 I got into blogging quite late in life, not publishing my first post until 2004 – well into my 40s!  My lifelong love of technology and communication (in all its forms), together with a fondness for the art of writing seemed to be the perfect combination to contribute a few words to the online community. But I'm no Samuel Pepys! If you're looking for deep and meaningful comments on a variety of subjects, then you've arrived at the wrong site! I only pen for pleasure! On average, my posts appear about twice per month, covering family & friends, cinema visits, eating out, holiday experiences and techy stuff. Oh, and as this is my hobby, there are no sponsored links nor adverts here – it's all done with love!
I hope you find it enjoyable, interesting and occasionally, even helpful!