Reading time:
3
minutes...
We were both up by 7.45 today and after yesterday's disastrous day, weather-wise, we were hoping today would be different. I took a look out of the window and it looked good – Dry and a clear blue-sky.
We had breakfast in the hotel – it was busier than yesterday with at least a dozen people strategically seated to make the place look busier! The sprouts were also in attendance, but were being ignored! Yuk!
We decided to make today a 'museum-day'. That meant getting around by Metro – our first experience! Luckily Higashi-Ginza station was only a 5 minute walk away. On leaving the hotel, the heat hit us – really, really hot and very humid and it was good to get underground amongst the locals. The ticket machine was pretty intuitive, so that meant we were initially fooled! 🙂 Luckily a passing commuter saw the puzzled look on our face and showed us the correct buttons to press (actually we'd pressed all the right buttons – but in the wrong order!) It's a complex system, but no more complex than the Underground at home.
First impressions were good. Roomy, comfy seats and best of all air-conditioned – in fact it was cooler on the Metro than it was outside! The station-map is pretty straightforward because each station is numbered sequentially and uses a colour to denote the line.

About fifteen minutes later, we were getting off at Ueno, and heading for the museum area (they're all pretty close together). First stop, the National Nature and Science Museum. This was two buildings linked together with around six floors in each. One part was devoted the nature whilst the other took the theme of science. It was very comprehensive and in the science part had of those areas where it's all scientific 'hands-on' experiments designed for kids. I was thoroughly at home!
The only part that baffled us initially was trying to find the restaurant. After going up and down escalators, and following the signs, we still couldn't track it down. When we did, it was almost deserted (wonder why?) and so we changed our minds and had a drink from a vending machine outside.
Just across from the Museums was an open area that was very green and featured a fountain that changed its water display every so often – nice! The surrounding  was full of people sitting on the floor. Initially, we weren't sure what was going on, but after a while, we could see there was about to be an impromptu concert performed by a couple of guys on a guitar and one with a drum.
With the batteries re-charged, we set off for the next museum, the National Museum of Japan in Ueno Park. It prides itself on being a match for the British Museum, and in my opinion, did a very good job!
with different rooms covering different themes. I even managed to see one of my relations! (left) 🙂
The 'Path to Buddha' exhibition was especially well lit – a nightmare to photograph, but stunning in real-life.

After all the air-conditioned rooms, we were wondering how it was outside. Just as we expected, it was roasting. Ann trod the path to the loo and that's when she discovered the quirkiest Japanese experience to-date – the musical toilet! This is our theory: we know that culturally, bodily- sounds are 'not to be heard', so masking them with bird-song and running water seems to be the way they do things out here.
We were now quite tired – Ann from laughing and me from the heat, so we tried out the very unassuming restaurant to the left of the Museum. It turned out to be one of the best meals we've had so far. Ann had pumpkin soup followed by roast chicken and I had the braised beef with sticky rice. Add to that a juice and a beer and we still got change out of 25 quid! …and the staff here, like everywhere so far, seem so happy to serve you – purleasse, can we import this attitude to the UK service industry?
With our tummies stuffed we were all cultured-out and decided to head back in the direction of the hotel. We didn't get time to look in the Asian Museum (above left), nor another nearby full of Chinese porcelain (above right). We also couldn't get into the National Museum of Western Art because it was closed – it's on the list for next time!
On our way back to the Metro we noticed that the temperature on a nearby building was showing 31 degrees – and it certainly felt like it. Rather than go straight back, we decided to get our seats reserved for the journey tomorrow on the famous 'bullet-train' heading for Kyoto (the Hyatt Regency hotel) and work-out the exact train connections. As predicted, the staff were very helpful and it was all sorted in a matter of minutes.
We got back to the Hotel around 3ish and shut our eyes for what felt like just a few minutes. Three hours later (!) we got up. Ann hit the gym and I hit the keyboard – seems a reasonable exchange of skills!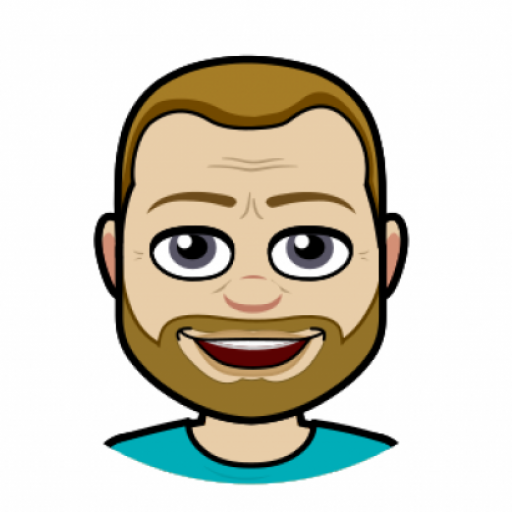 I got into blogging quite late in life, not publishing my first post until 2004 – well into my 40s!  My lifelong love of technology and communication (in all its forms), together with a fondness for the art of writing seemed to be the perfect combination to contribute a few words to the online community. But I'm no Samuel Pepys! If you're looking for deep and meaningful comments on a variety of subjects, then you've arrived at the wrong site! I only pen for pleasure! On average, my posts appear about twice per month, covering family & friends, cinema visits, eating out, holiday experiences and techy stuff. Oh, and as this is my hobby, there are no sponsored links nor adverts here – it's all done with love!
I hope you find it enjoyable, interesting and occasionally, even helpful!